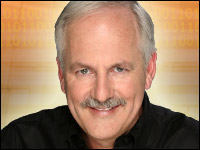 I spent much of last week attending an event put on by HP, Intel and BMW, which launched HP's new professional workstation line on top of the new Nehalem processors from Intel. This took place at DreamWorks, where we were treated to an early screening of the "Monsters vs. Aliens" movie. This last was a showcase for DreamWorks' huge 3-D bet and one that I haven't been a believer in — until now. Now, I think we are actually at the same kind of inflection point that led to movies, movies with sound, and movies with color — all of which were thought to be passing fads initially but that we now can't do without.
I'll talk about all of this and close with the surprise product of the week: the incredibly funny and entertaining "Monsters vs. Aliens."
BMW Designworks USA: Incredibly Amazing
HP's new Z Series workstations — the main reason for my trip — were designed by BMW Designworks. Its event last week was a showcase of amazing designs and ideas. We had most of Thursday to tour the site, and these folks simply do amazing work. They have designed products from razors to the BMW bicycle. For HP, they've designed almost the entire HP line of printers and scanners, as well as this new line of workstations.
All over the building were sayings that spoke of innovation, having fun at work, and creating beauty that would last. In looking through the showcase of products these designers have created, I was impressed with the quality of their work, their ability to design to their clients' brand identities, and their obvious belief that customers are partners. It was as if Apple's design group had licensed itself out to create amazing things for a wider variety of companies.
One product that really stood out was the wind turbine. This device was unique, in that it was designed to go on the side of a building, look like art, and be driven by the wind that comes up the side of a building rather than the wind that flows across the top. If you ever get to see one, you won't forget it — it is simply beautiful.
There is something inspiring about seeing passion in folks who pride themselves not in making huge amounts of cash but in creating things that will last and be admired. BMW Designworks is that kind of company, and it was a treat to see their showcase.
HP/Intel/Nvidia: Best Workstations in the World
Few things are designed from the inside out to be amazing. If anyone would have said a year or so ago that I would find a professional workstation to be one of the exceptions, I would have laughed in their face. However, the new HP Z Series — particularly the flagship Z800 — turned out to be that kind of product.
Most traditional workstations are built like regular PCs. You start with a screwed-down motherboard, normal power supply, lots of cables and brute force thermal management. Intel's new dual-core Nehalem boards line twin processor systems — like the Z800 — horizontally, which tends to take the heated air from one processor and blow it on the next in line, causing heat and noise problems. In addition, the power supply — which in a workstation could be pulling 1100 watts — typically pulls hot air from inside the case as well, reducing its service life and making it less efficient.
The HP Z800 is designed like, well, a BMW — in that it is fully shrouded and the cables are all concealed. In addition, it has a special power supply that not only sucks cold air from the front of the case, but also can be removed in about three seconds — by popping one lever — in case it fails. This is because it uses quick disconnect sockets built into the case rather than cables.
In fact, the entire system is built to be worked on without tools. Even the motherboard itself can be removed by pushing two green buttons. This level of design means the system can run cooler and thus will tend to consistently perform at a higher level without forcing the processors to step down to reduce heat.
The Intel Nehalem processors currently represent the state of the art when it comes to processor performance and were a worthy choice to showcase this amazing new line of near-art-level professional tools.
In addition, the new Nvidia Quadra graphics cards use similar design language, evidently by accident, and thus look like they were custom designed for the case. In terms of being green, this is one of the greenest products on the market, meeting both the latest EnergyStar and EPEAT (Electronic Products Environmental Assessment Tool) certifications.
It's not just pretty inside either. The case itself is black and brushed aluminum, but I actually think it looks better inside than out. This is simply incredibly nice work for a product line that starts at under US$1,000 and whose flagship product — once again, the Z800 — starts at $1,800 and is a design masterpiece.
3-D: The Future of Movies
DreamWorks uses a massive number of servers and is a huge fan, by its own account, of these new HP/Intel/Nvidia servers. Its big message last week, though, was that 3-D is the only way to watch films; DreamWorks has promised to shift to 100 percent 3-D production shortly. I wasn't initially convinced, because I was thinking that entire genres of films — like romantic films, for example — wouldn't work well in 3-D. Clearly, I was thinking that 3-D gimmicks like balls flying into the audience would be inappropriate.
However, DreamWorks walked us through scene after scene in normal mode and in 3-D, and the end result is that I've either been brainwashed or I'm a convert. The 3-D stuff looked substantially more realistic and really added to the quality of all types of films. Granted, action and animation were the most powerful, but it gave depth to scenes that simply made the results more real and compelling.
I'm still having issues with the glasses, but DreamWorks suggested lines of glasses we could eventually purchase that didn't look so dorky. Of course, there are still competing 3-D standards to work out, but I can see a future when, just like color, most movies are eventually made in 3-D.
I'm a believer — bring on the 3-D!
Movie of the Week: 'Monsters vs. Aliens'
I really thought this was going to be a stupid movie after seeing the preview during the Super Bowl. However, in an audience of laughing adults, I came around to this thing very quickly, because it has elements that appeal to both the adult and child in all of us.
The humor is fresh, it continues throughout the movie, and many of the 3-D scenes — make sure you see it in a Dolby 3D theater — are simply stunning, particularly the opening scene.
This movie has heart, it has soul, it has action and it even has a goofy lovable monster called "Bob." (How could I not like a movie with a monster named "Bob"?) In these tough times, spending some quality time with the family laughing in a movie could be the medicine we all need a little more of. Because this film touched my heart and my funny bone, because I particularly needed a laugh this week, and because of Bob the Monster, "Monsters vs. Aliens" is my movie of the week.
---
Rob Enderle
is a TechNewsWorld columnist and the principal analyst for the
Enderle Group
, a consultancy that focuses on personal technology products and trends.
---