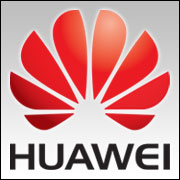 Huawei on Tuesday announced the Ascend P6, its first high-end smartphone.
The China-based company is the largest telecommunications equipment provider in the world, but it also has a device manufacturing business among its many operations. In the smartphone realm, it is perhaps best known for its low-end line. That could be about to change.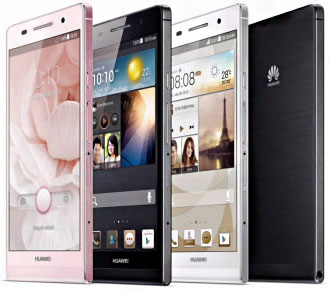 Huawei Ascend P6
Billed as the world's slimmest smartphone, the Ascend P6 runs the Android 4.2.2 Jelly Bean operating system and has a mix of leading-edge and trailing technologies.
It's targeted at China and Western Europe, and will begin shipping later this month.
Pricing was not disclosed, but Huawei CEO Ren Zhengfei has reportedly suggested the P6 might be offered for US$490.
If Huawei cracks the higher-end market, this will drive prices down, as "carriers will use these vendors to put pressure on tier-one vendors and negotiate better prices," Carolina Milanesi, a research vice president at Gartner, told TechNewsWorld.
"It also helps carriers reach users who are still holding on to a feature phone due to their concern around smartphone pricing," she said.
What The Ascend P6 Offers
The Ascend P6's tech specs were leaked onto the Internet some time back.
At about 6.2 mm thick, it's touted as the thinnest smartphone in the world. It has a 4.7-inch capacitive multitouch touchscreen offering 720 x 1,280 pixel resolution. It has a quad-core 1.5 GHz Huawei processor and an accelerometer. The Ascend P6 has gyro, proximity, compass and temperature sensors and a built-in FM radio. It supports A-GPS and Glonass.
The touchscreen has enhanced responsiveness and runs Huawei's Emotion user interface. This offers enhanced security, and it includes panoramic shot and facial-recognition photography features.
The Ascend P6 comes with the usual Google applications that accompany Android — Google Search, Maps, Gmail, YouTube, Calendar and the rest.
The smartphone's rear-facing 8 MP camera has autofocus and LED flash, and a resolution of 3,264 x 2,448 pixels. Features include geotagging, face and smile detection. It can shoot 1080p HD video. Its front-facing 5 MP camera can shoot 720p HD video.
The Ascend P6 supports HSDPA 14.4 Mbps and HSUPA 5.76 Mbps, but doesn't support 4G or LTE. It has near field communications capability and connectivity via WiFi 802.11 b/g/n, WiFi Direct, WiFi hotspots, and Bluetooth v3.0 with Advanced Audio Distribution Profile.
The Ascend P6 offers power management and saving features that improve performance by more than 30 percent over comparable smartphones from other vendors, according to Huawei.
It has Huawei's multi-screen AirSharing capability that lets users connect it to a variety of devices.
The Ascend P6 will be available in pink, black or white with matching color cases. Outside of China, it will be available from carriers in Western Europe and will be offered online through Amazon.com and French website CDiscount. It will be released to other markets later.
Can Huawei Go Upmarket?
Huawei had 5 percent of the global smartphone market in Q1, according to Strategy Analytics. That put it in fourth position behind Korea's LG. Most of the sales were in China, however, and Huawei aims to expand internationally.
Although the Ascend P6 does not support LTE and Bluetooth 4.0, which are staples in the latest high-end smartphones, this won't be crucial to its success, suggested Gartner's Milanesi, because its target market is less interested in technical specs than in things like design, features such as camera functionality, and price.
"Its primary focus is Asia and Western Europe, where LTE is not ubiquitous," she noted.
Huawei's real problem is its branding, Milanesi remarked. "Consumers don't associate brand value to Huawei in the same way they do with Apple and Samsung."
Although Huawei and its compatriot ZTE have had a run-in with the United States Congress over the possible threat they pose to U.S. national security, that may not impair Huawei's chances of getting the Ascend P6 into the U.S. market.
"Huawei was very specific in its discussions with Congress," Ramon Llamas, a research manager at IDC, told TechNewsWorld. "They said Congress came after them for their networking equipment, not their devices."