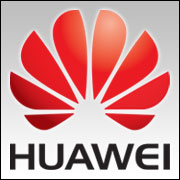 Huawei Technologies last week unveiled lithium-ion batteries that recharge in minutes rather than hours.
The batteries, developed by Huawei's Watt Lab, recharge 10 times faster than their competitors and can reach 50 percent capacity in two to five minutes, the company said.
Huawei demonstrated two models at the 56th Battery Symposium in Japan last week: a 600-mAh unit that reached 68 percent capacity in two minutes and a 3,000-mAh model that reached 48 percent capacity in five minutes.
Scientists found a way to bond heteroatoms — atoms that are neither hydrogen nor carbon — to a graphite molecule in anode, the company said.
The heteroatom acts as a catalyst for the capture of lithium through the carbon bonds, Huawei explained. The result is faster charging speeds without loss of energy density or battery life.
Huawei didn't say when the batteries will be ready for prime time, but judging from the size of the prototypes and the need for special chargers for the units, it may be some time before the technology begins appearing in smartphones.
Acute Problem
Battery life has been a challenge since the introduction of portable computing devices, but it became acute with the arrival of smartphones.
"Constant daily usage outstrips battery life," said Charles King, the principal analyst at Pund-IT.
"That's compounded by consumers preferring increasingly slim devices, which, by their nature, have less and less room for batteries. That's one reason that auxiliary portable batteries have become so popular," he told TechNewsWorld.
"Another solution for this problem is what Huawei is pursuing in developing batteries that can take on a significant charge in a very short time period," King added.
"Overall," he said, "the company's effort is sensible commercially and strategically and is one I expect other mobile device makers to pursue."
Past Drawbacks
While fast charging sounds like a good idea, it has faced challenges in the past.
"Getting to a faster recharge time is difficult to achieve because it requires the use of specialized anode and cathode setups that are difficult to engineer," explainedMichael Morgan, an independent mobile devices analyst.
Moreover, as users of phones with fast-charging batteries have discovered, the technology can have drawbacks.
"When trying to create these types of products, there can be trade-offs, such as lower power density, fewer recharge cycles per battery, higher costs due to the specialized hardware and the need for new manufacturing equipment," Morgan told TechNewsWorld.
Huawei's new batteries address some of those problems, the company said.
If they do, they will fulfill the dreams of many a power user.
Peripheral Maker's Nightmare
"A person could charge in minutes, not hours. This means that at the airport, a person does not have to camp by an outlet. Instead they can get a free battery 'top off' by the time their latte has been made and delivered," Morgan said.
"If and when this technology is fully deployed, it would go a long way to help reducing the battery-life anxiety faced by power users of mobile devices," he added.
While that may be good news for users, it could be bad news for peripheral makers.
"Knowing a phone can quickly and easily come back to full power at any time in the day will go a long way to reducing the demand for external battery packs, extra batteries and other methods that compensate for the lack of a full day's battery life," Morgan added.
Hot Technology
Fast charging is fast becoming a hot technology.
"We're seeing a lot of investment in fast-charging technology," said Ross Rubin, senior director for industry analysis atApp Annie.
"The need is growing because batteries in smartphones and other devices keep getting larger," he told TechNewsWorld. "You practically need fast charging to avoid a prohibitively long time to get to a full charge."
Although consumers value fast charging, there's another charging feature they may even value more: wireless charging. However, it too has its drawbacks, Rubin noted. "Currently, technologies such as the Qi wireless charging standard charge much more slowly than fast wired charging."