Last week, I observed repercussions from one of the most arrogant moves I've ever seen an executive make. A small uproar occurred when a Google product strategist learned there were fewer people than he'd expected at an event he'd volunteered to speak at. As he stormed out, he uttered the immortal words, "I Am Google," to the event organizer (whom he apparently thought was a booth babe, which in itself is troubling).
The incident prompted a massive Twitter firestorm with #IAMGOOGLE going viral — some of this stuff is pretty funny — and his name is now synonymous with "jerk." Now imagine if someone had filmed this with Google Glass… I really think Google, in particular, is going to regret that product.
Also last week, the European Union ruled that individuals have a right to have services like Google remove links to private information, which resulted in some impressive legal action by crooked politicians, pedophiles and other folks you wouldn't actually want to be able to do this. Google was at the heart of this action, and this reminds me a lot of what happened at — and to — Microsoft in the 90s, when it let arrogance get in the way of good judgment. I figured this would be a good time to shine a light on Microsoft and Google.
I'll close with my product of the week, an impressive business notebook from Dell.
Death by Arrogance: The Microsoft Story
Remember the way Microsoft was in the mid-to-late 1990s? Folks were lining up to buy Microsoft's products, Apple was about to go under (or so it seemed at the time), and Microsoft's war with IBM largely ended with IBM leaving the field of battle whimpering with its tail between its legs. Microsoft was immensely successful — it could do no wrong. Then this little company called "Netscape" popped up from noplace, and suddenly people were talking about its founder as the next Bill Gates.
Microsoft was in a position to believe that it was more powerful and knowledgeable than anyone, and yet it was faced with what appeared to be a very real possibility that it would be displaced by a young startup. So it started breaking rules. Now, the ironic thing was that virtually nothing it did illegally had any real impact on Netscape, which was in the process of imploding. Regardless of that, the DoJ came after Microsoft — followed by the EU — and demanded that it separate its browser from the operating system, which it really didn't want to do.
That would have opened up competition and forced Microsoft to improve the browser faster than it was doing. As we latter learned, when Firefox and then Chrome displaced IE, ramping up its update schedule was something Microsoft absolutely should have done order to remain competitive. However, it fought that and at one point literally told the U.S. Attorney General to go to hell (heck, actually).
The judge in the eventual antitrust case got so mad he tried to give Microsoft the death penalty and was removed from the case, but this all contributed massively to Microsoft's inability to grow for much of the last decade. The company survived, but largely because it got lucky. However, Bill Gates was driven out, and Microsoft was massively weakened.
I maintain it was because Microsoft got way too arrogant (to be fair, this is partially likely because I wrote a paper in 1996 arguing that its behavior would result in this outcome). I did write a follow-up in 2000 I can point to.
I think Google is on a similar path.
Google's Arrogance and Hypocrisy
I actually think Google is far worse than Microsoft was, because Microsoft at least wasn't hypocritical. What Microsoft did was consistent with its belief that it had the power to do those things and that it should have that power (and what Microsoft did mirrored some of the things it believed IBM had done to it).
With Google, however, the battlefield isn't a browser, it is privacy — and you'd be hard pressed to find anyone more private than Google's chairman and its executive staff. Google once blacklisted CNET for having used its search engine to dig up private information on Google Chairman Eric Schmidt.
Schmidt also has spoken out against drones for fear they would look over his massive wall and violate his privacy, which is exactly what Google's cars and satellites to do us hourly.
"How would you feel if your neighbor went over and bought a commercial observation drone that they can launch from their back yard," Schmidt mused. "It just flies over your house all day. How would you feel about it?" To which I'd likely reply, "better than if my search provider monitored my calls, email and Web use, shot pictures of my home from the air and ground, and connected folks I didn't know to the most personal information about me."
I could shoot down the neighbor's drone. Stopping Google is a tad more difficult.
So, the big difference to me is that Microsoft didn't know that what it was doing to fight Netscape was wrong, but the Google executive team clearly does, because they don't want the same things they are doing to us done to them.
Microsoft looked bad and sometimes stupid — but when Google goes before a judge or particularly a jury, it is going to look so hypocritical and dishonest that I expect the judgments will be legendary.
While Microsoft allegedly hurt Netscape, the victims in Google's crimes are folks like you, me, the judge and the jury. Folks should be able to more intimately connect to Google's crime because they are the ones damaged — if the case is presented properly.
Microsoft's Scroogled! campaign, while very poorly funded and executed, was actually on point — while Microsoft attacked a competitor, Google attacks its customers, which are us.
That appears to be part of the EU court's ruling, that Google is doing harm and needs to stop. That ruling likely will have implications for virtually every Internet company that hosts user-sourced information. At least Eric Schmidt didn't tell the EU to go to hell, he basically just said they were stupid and that is sooo much better. There is now a renewed effort to mount an EU attack on Google on antitrust grounds.
The ruling eventually should result in an easy-to-use takedown process similar to what content owners have — but one that individuals have access to, which likely will cripple information aggregators like Google. It will create a competitive opportunity against them that wouldn't exist otherwise, with huge potential liability given that the base for a class action could be huge if they decide to play this — and they are likely to — like Microsoft did.
Wrapping Up: Google's Arrogance
The reason I think Google will be arrogant is the same reason #IAMGOOGLE went viral. It showcased a callous approach to common people, suggesting Google executives think and act like corrupt royalty with no care for the little guy. As far as Google's concerned, we are all the little guy.
It is events like this that get people to see a company differently, and that too is what happened to Microsoft. It went from being this amazing, magical company to being a black mark on U.S. business — and Google is on that same path.
Ironically, the Google founders came out of school during the time of Microsoft's fall with the clear mission of wanting to bring Microsoft to justice. More ironically, Microsoft became a better company — it had to in order to survive — while Google became a bigger threat to the average person than Microsoft ever could have been.
You know, sometimes it feels like the story of tech should be a Greek tragedy.
Product of the Week: The Dell Latitude E7240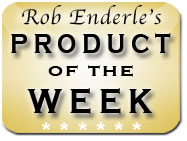 This is the laptop that really got me thinking that the two-in-one thing was BS. This is in part a result of a meeting I attended at Intel, where some large Chinese manufacturers basically said tablets were going vertical at 8 inches, and sales on larger and smaller products either weren't increasing or were falling sharply.
Folks are simply finding that if you need to work, you need a screen larger than 12 inches, and if you want to read or browse the Web, 8 inches is the ideal balance of price and capability. (The market for Windows 8-inch tablets running Intel processors is expected to be the main driver, because these have a US$100 target sales price, and good tablets at $100 sell huge numbers — as we saw when HP burned through its Palm products at that price.)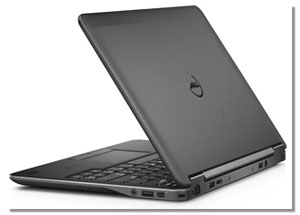 Dell Latitude e7240
While most folks seem to want both devices to be extremely mobile, they prefer a laptop with a screen larger than 12 inches for work, and a tablet at 8 inches for play.
The Dell Latitude E7240 sets the bar for laptops. It is under 3 pounds, works with a dock, has a 12.5-inch high-resolution touchscreen, a fast 128-GB flash drive and a decent keyboard.
It appears to be wrapped in carbon fiber, giving it a very attractive appearance. It has full ports as well, with three USB ports, an HDMI port and a mini-display port, so it will work with TVs and business monitors. The one I have uses an Intel Core i5 processor, making it compliant with security policies.
Since this laptop got me back to thinking about laptops as laptops, and it is a pretty thing, the Dell Latitude E7240 is my product of the week.