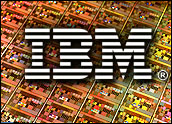 IBM's Sequoia supercomputer has headed up the most recent Top500 list of the world's fastest supercomputers.
The list, released on Monday at the 2012 International Supercomputing Conference in Hamburg, Germany, is compiled twice a year.
Sequoia has overtaken Fujitsu's K Computer, installed at the RIKEN Advanced Institute for Computational Science in Kobe, Japan.
IBM's supercomputer chalked up 16.32 petaflops using almost 1.6 million cores. The K Computer hit 10.51 petaflops using just over 705,000 processing cores.
A petaflop can be expressed as 1,000 trillion floating-point operations a second. Put another way, one petaflop equals roughly 150,000 computations for every human on the planet every second.
The Mighty, Mighty Sequoia
The Sequoia is a 96-rack IBM Blue Gene/Q system. Blue Gene is an IBM project aimed at designing supercomputers with operating speeds measured in petaflops and low power consumption. The Blue Gene/Q is the third and latest in the series. The Blue Gene/L was first, and the Blue Gene/P was second.
Sequoia is water-cooled. It has more than 98,000 compute nodes, 1.6 million IBM Power processors, and 1.6 petabytes of memory. It runs Linux. It gobbles 7,890 KW of power — less than two-thirds of the 12,660 KW used by Japan's K Computer.
"IBM has been building systems like this for decades, and has some of the most advanced R&D in this area," Rob Enderle, principal analyst at the Enderle Group, told TechNewsWorld.
Uses for Sequoia
Sequoia will be used to provide a more complete understanding of the United States' nuclear weapons performance, the National Nuclear Safety Administration said. It will also enable uncertainty quantification calculations to help extend the life of aging weapons systems.
Uncertainty quantification enables the prediction of certain outcomes if some variables remain uncertain.
When Sequoia was first announced, IBM said it would be used for research into astronomy, energy, human genome science and climate change, in addition to ensuring the safety and reliability of U.S. nuclear weapons.
However, it's now being reported that Sequoia will be moved onto a classified network in February after having been debugged, and that network won't be available to academics or outside organizations.
"Given its nuclear mission and the increased security risk associated with connected systems, I think the Department of Defense decided there was simply too much risk in allowing access to this computer by researchers," Enderle suggested. "The risk of this system being compromised is too great."
The change "simply means that, if the DoE decides to use the system for other research, it'll be for projects the public won't be privy to," Charles King, principal analyst at Pund-IT, suggested. "In other words, the sort of projects where, if they told you, they'd have to kill you."
The NNSA did not respond to our request for further details.
Fast, but Not Fast Enough?
When IBM initially announced the Sequoia contract in 2009, it said the system would have a peak speed of 20 petaflops.
However, the Linpack tests have only rated it at just over 16 petaflops. Why the discrepancy?
"Twenty petaflops is the peak performance," IBM's Fiona Doherty told TechNewsWorld. "Sixteen petaflops is sustained performance, and exceeds the requirements for sustained performance that the Lawrence Livermore National Laboratory set down."
The Lawrence Livermore lab is where Sequoia is located.
The Importance of Supercomputer Bragging Rights
Supercomputers from IBM dominate the latest Top500 list.
"Hats off to IBM for its success," Pund-IT's King said. "Not only did the company's homegrown Blue Gene/Q architecture take four of the top 10 spots, but its iDataPlex system, powered by the Intel Xeon, also took the No. 4 spot."
The race for supercomputer bragging rights is the 21st century's version of the space race, both between companies and between countries, Enderle remarked. "But these bragging rights can open the door for billions of dollars in follow-on business."