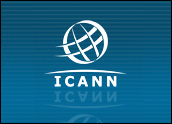 The Internet Corporation for Assigned Names and Numbers (ICANN) has taken its first steps towards implementing the next generation of internet protocol (IP), by adding IPv6 addresses to the DNS root server system.
IPv6 can provide trillions more addresses than the IPv4 standard currently in use today.
The upgrade from IPv4 was spurred by concerns that some countries will exhaust their supply of IP addresses in the very near future.
So far, IPv6 is being implemented for two country codes: .jp for Japan and .kr for Korea. The French country code, .fr, will be next to receive IPv6 support.
Requests for other countries are reported to be pending.
In a statement ICANN said: "By taking this significant step forward in the transition to IPv6, ICANN is supporting the innovations through which the internet evolves to meet the growing needs of a global economy."