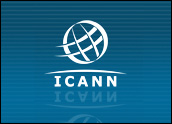 ICANN's decision on Friday to allow domain names in non-Latin characters may have been a move to forestall fragmentation of the Internet.
"Not introducing international domains would mean that alternate root servers will be set up around the world because the demand is so high," Tina Dam, senior director for IDNs (international domain names) at ICANN, told TechNewsWorld.
ICANN, the Internet Corporation for Assigned Names and Numbers, is a nonprofit company that's responsible for the global coordination of domain names and IP addresses.
The Internationalization of Domain Names
ICANN's Fast Track Process, which will manage the setting up of domain names using non-Latin characters, will be launched Nov. 16. It will allow nations and territories to apply for Internet extensions reflecting their names that use characters in their national languages.
For example, a Chinese top-level domain name would no longer necessarily end in ".cn." Instead, it could end in a period and the Chinese character or characters standing for China.
Going international is necessary — more than 42 percent of the world's Internet users are located in Asia, and that number's growing twice as fast as the number of users in the rest of the world, according to statistics from InternetWorld. The site's numbers were updated for June 30 and are based on data from trustworthy sources including the U.S. Census Bureau; Nielsen Online; and official country statistics.
"It is definitely timely to make the IDN TLDs (top level domains) available, and we have also seen a demand from Asia and other parts of the world for quite some time," ICANN's Dam said. "The fact that you have to use a Latin character Web address on a site where the entire content is in Russian is not fair for Russian Internet users and does not make sense," she added.
"This is a giant step for Internet globalization because it means that people in countries that don't use the Roman alphabet no longer have the feeling that they can use any language they want as long as it's English," Carl Howe, director of anywhere research at the Yankee Group, told TechNewsWorld.
On the other hand, allowing the use of non-Roman characters earlier in the Internet's development could have slowed down its adoption. "Not allowing non-Roman character domain names earlier provided a level of simplicity on the Web that likely fostered its growth," Rob Enderle, principal analyst at the Enderle Group, pointed out.
Allowing the use of non-Roman characters in domain names now will bring its own problems, Enderle told TechNewsWorld. "The added complexity of languages, particularly with limited character sets, will undoubtedly cause a number of naming and navigation problems that currently don't exist," he explained.
Safeguards for the Process
Although there are possibly thousands of written languages in the world, ICANN is imposing strict restrictions on what non-Roman characters can be used.
"Certain rules and requirements are in place to avoid confusing users," ICANN's Dam said. "This is not about enabling all users in the world to be able to type in, read, replicate or otherwise use all scripts in the world. This is about user choice and making the Internet accessible for users in their native languages or scripts."
One of the requirements is that the language must be an official language in a country or territory; have legal status there; or serve as a language of administration, according to ICANN's proposed final implementation plan for the international domain name fast-track process.
The non-Roman character domain names will be stored as sequences of letters and numbers beginning with "xn" to maintain compatibility with the Internet's existing infrastructure. The letters and numbers following the "xn" identifier will be used to encode a string of Unicode characters representing a country's name in a non-Roman alphabet.
That string of Unicode characters will first be vetted by a six-member DNS stability panel to ensure it meets technical criteria for domain names. The panel will consist of experts in the design, management and implement of the Internet infrastructure's systems and standards. If the panel finds that a requested string of Unicode characters raises significant security and stability issues, the request cannot proceed through the fast-track process.
Languages based on the Latin script are not eligible for the fast track process, whether or not they use diacritical marks, as is done with some Eastern European languages and French and Spanish.
The New Tower of Babel?
The ruling may see changes for multinational corporations and companies wanting to set up Web sites for their customers from non-English speaking countries. "Places that force native-language use will create some problems, and companies wanting to do business there will eventually have to step up," Enderle said.
Translation programs may benefit from the ruling. "This should be a huge boon to translation programs, which will be improved and increasingly made transparent," Enderle said. "The result should be interesting, because these translation programs often do not translate correctly and miss the nuances."
Will this ruling spark a proliferation of native-language sites and lead to the fragmentation of the Internet? "The Internet is already fragmented," Yankee Group's Howe pointed out. "A large proportion of the Web sites in the world are in Chinese."
There were 338 million Internet users and 180 million bloggers in China, according to China Today.
In fact, failing to allow a wider variety of characters in domain names is more likely to fragment the Internet, ICANN's Dam contended. "If alternate root-servers are set up around the world because we don't allow international domain names, it will mean that users on the Internet will no longer be connected, and that would be a serious fragmentation of the Internet," she pointed out.