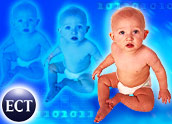 James Van Dyke had a hunch last year that the commonly held belief that the Internet was causing an increase in identity theft and credit card fraud was not valid. Extensive research he conducted debunks many of the myths about the correlation between online activity and ID theft.
Contrary to popular opinion, Van Dyke, a research analyst for Javelin Strategy and Research, found that using the Internet for bill paying and banking can reduce risk by up to 18 percent and potentially save consumers up to 60 hours of personal time and US$1,100 in the cost of paper checks and postage.
His report, "Online Banking and Bill Paying: New Protection from Identity Theft," concludes that using the Internet can actually help protect consumers and businesses from two of the most common kinds of identity theft: fraudulent opening of new accounts and unauthorized use of existing accounts.
Study Follows Federal Crime Reports
Van Dyke told TechNewsWorld that his research shows a correlation to the crime figures cited in the 2003 Federal Trade Commission annual report and United States Postal Service report. Those reports say more than 10 million Americans were victims of identity theft in 2002, and this crime cost businesses more than $47 billion. Figures for 2003 are not yet available.
That amounts to a cost of $10,200 per victim for companies with such thefts and $1,180 per affected individual, Van Dyke said.
The popular view is that expanded use of the Internet by consumers is the chief cause of these growing crime figures. But Van Dyke said using the Internet for banking and paying bills actually reduces the threat of identity theft and banking fraud.
"That's because criminals get their information from traditional sources, such as low-tech, offline services," he said. "If consumers did more of their transactions online, they would actually reduce their risk of identity theft."
Van Dyke offers two examples from FTC statistics that support his view that doing business online is significantly safer. First, 14 percent of all new bank account cases resulting in fraud are traced to theft of paper from in front of victims' homes. Second, 5 percent of all identity theft could be reduced if paper billing were eliminated. He said paper billing creates a cost of $2.37 billion.
Prevention Strategies Needed
The average household receives 20 paper statements and bills per month, according to postal authorities. Criminals search through easily accessible trash and private mailboxes for bank and credit card information.
So a prime prevention strategy is for consumers to turn off the steady stream of paper billing and account summaries from vendors and banks they use. Many security advocates preach to consumers the need to switch to online billing whenever possible. When bills are provided online, vendors usually allow customers to pay those bills online as well.
The problem develops when a vendor provides an online bill but does not let consumers turn off the monthly mailing of the statement. Shredding paper bills and credit card statements certainly reduces the threat of identity theft. But shredding doesn't prevent the possibility of document theft before consumers get their mail.
"By the time feeding paper into a shredder can happen, it is often too late. Vendors have to provide prevention upstream," Van Dyke told TechNewsWorld.
Detection Methods Effective
Detecting credit card and banking fraud goes hand-in-hand with preventing identity theft. According to financial-security experts, criminals turn to credit cards as their first method of finding victims.
It can take consumers between six and 36 days to view a mailed monthly account statement. That time delay drives a criminal's theft success. As security analysts put it, time is money to a criminal.
"There is a clear correlation between the time lag in seeing account statements and the detection of theft or unauthorized use," said Van Dyke.
The bottom line, he said, is that the Internet can help the consumer shut down abuses very quickly.
Online Banking on the Rise
The most significant progress toward reducing consumer identity theft can be made by turning to online banking, as well as viewing and paying bills online. The Javelin report concluded that consumers who view online accounts and pay bills online are nearly four times more likely to actively monitor their vendor activity than those who wait for paper bills and monthly statements. That consumer-level watchfulness can be more effective in protecting against account fraud and identity theft than the millions of dollars businesses spend on fraud-monitoring technology.
The report also credits consumers with catching unauthorized account activity in more than 50 percent of all cases. This earlier detection can reduce consumer identity theft by 18 percent, according to experts.
Other industry watchers agree that online banking and bill payment are gaining strong footholds among consumers. A report issued in the first quarter of 2003 by the Yankee Group showed that Internet and credit card services get the highest use by consumers who review and pay their bills online.
"Since users of Internet service are already online, reviewing bills is a natural extension of the service. Additionally, credit card and long-distance service providers have been pushing electronic bill-paying and presentment (EBPP) longer than service providers in other verticals," wrote Lisa Cebollero, a Yankee Group billing and payment application strategies analyst, in the Yankee Group report. She added that existing Internet use has resulted in more visibility of online bill presentment and bill-paying options in other Internet service areas.
Javelin's Van Dyke said he is sure that careful use of the Internet by consumers will continue to reduce incidents of identity theft and transaction fraud. He added that many more people than ever before — with less education and technical savvy — are safely using the Internet to handle their banking and bill-paying tasks, and he expects to see that trend continue.