There was a huge battle between GM and Microsoft at COMDEX years ago, when Bill Gates said, "If GM had kept up with technology like the computer industry has, we would all be driving US$25 cars that got 1,000 miles to the gallon." GM got pissed and issued a press release suggesting how a Microsoft-built car would operate, comparing it to Windows — how often the car would crash, how incompatible it would be. GM brought up pretty much everything that was wrong with Windows a decade ago (this event is archived here).
Microsoft did actually commission a car a few years later but it was a marketing stunt with West Coast Customers and hardly something they'd consider selling (still kind of geeky cool).
It hit me as I drove the Tesla last week that the Tesla is a car designed by a technology company, and it likely comes the closest to what a firm like Microsoft — with good designers on staff — might build. I also drove a new Mustang GT500, which is a halo car for Ford and falls closer to where I think the center of the auto industry now is. So this week, I'm going to compare the two cars from an execution standpoint and try to really answer the question: What if Microsoft built a car it expected to sell? Would it be better than what's being built in Detroit?
I'll close with my product of the week: Club Sportiva, which provided the cars I tested for this column.
Tesla S: Blinded By Science
The Tesla S looks and feels like an example of a car that will be mainstream in five or 10 years. It has a huge touchscreen in the center, as well as a beautiful screen in front of the driver, and both are powered by Nvidia's Tegra processor. User controls are intuitive and easy to use once you realize this is more like a consumer electronics product than any car you've ever driven.
The car is quiet, and the performance version of the car does zero to 60 in about 4.1 seconds, which is just barely in supercar range. Like an Apple product, it conveys status, and I had people chasing me to take pictures in the parking lot and walking up to ask me how I liked the car. The car is always connected for patches and updates, and it even connects to your smartphone for management and control. It is huge outside — larger than my SUV — and also huge inside, in that its capacity is in line with a minivan (it has two huge trunks).
However, like a technology product, it needs to be rebooted from time to time. For instance, a friend of mine drove his to Southern California, and the car locked his 2-year-old son inside and then wouldn't let anyone in the car to get him. There was a workaround. Another guy I know had his software crash when he was backing out, and he had to institute a reboot. Both bugs were known, though, and should be corrected before the month ends. Neither required that the car go back to the shop.
On my own drive, my wife started fiddling with the controls on the center console and my seat suddenly moved back, pulling me away from the steering wheel. I calmly commented — ah, who am I kidding, I screamed like a little girl until I realized I could lean forward and grab the wheel. My well-measured comment was something like "WTF are you TRYING to KILL ME?!?" Later in the drive, she cleaned the screen and magically changed the station from soft rock to 50's music — and turned off the AC. This suggests that touchy adults and children should sit in the back seat.
In the drive, the advertised range was 280 or so on a charge, and I appeared to have gotten less than 200 leading to lots of charger anxiety and a deep love for the Tesla Supercharger.
Mustang GT500
The GT500 is one of the halo cars that Ford builds on the Mustang platform which is an iconic Ford brand. This car is timeless, and this is a nice way of saying it feels like it is two decades behind the Tesla. No touchscreens in its standard form — it has Sync, which comes from Microsoft but didn't seem to want to work well with my Windows Phone (the Tesla worked fine in contrast). The controls, though simple, were anything but intuitive. For instance, pairing the phone used a hat set of buttons and typically the "enter" button would be in the middle. However, Ford made the tuner button the enter button, suggesting usability just wasn't the strong point of the engineer who designed this.
The car is actually faster than the Tesla with a zero to 60 of 3.5 to 4 seconds, and the reason for that range is that most people likely can't get the thing to hook up. If you aren't really careful, it will sit and fry the tires. So, if you know what you are doing, it will beat the Tesla by about a second in the quarter mile — but if you don't, you'll likely end up wrecked.
The car is nearly as big as the Tesla, but it doesn't have nearly as much capacity. The back seat is crowded, and the luggage capacity is much smaller — but it does have an ugly trunk release if you get locked in the trunk. While the specs say 15-to-24 miles to the gallon, that 24 number must have been magically achieved, because this car sucked gas like a starving baby elephant sucks milk. You go to the dealer for repairs, and I doubt anyone will every have to reboot this car. People did wave and check out the car, and it does convey status — though getting waved at by a young blond in a Boss 302 didn't impress my wife as much as it impressed me.
The Mustang costs about half what the Tesla does.
Wrapping Up
I wouldn't buy either car — but for very different reasons. Still, both showcase the difference between a car company car and tech company car. The Tesla is far easier to use, far more efficient and far more advanced — however, the world it lives in isn't quite ready for it, and the software does crash a bit. The GT500 has no real frills but is surprisingly confusing to use. It is better priced, and more convenient to drive — but not efficient at all.
Tesla makes one car now — kind of the extreme of the Apple model — whereas Ford has more advanced cars, smaller cars, more-efficient cars, SUVs, and different configurations of each, including the Mustang. I think the world Tesla anticipates is a better world — just one we aren't ready for yet — while car companies largely build for the world that was. I'd kind of like something more in the middle. I'll talk about the car I ended up buying in the future — but for now, were Microsoft actually to build a car, I think it would be very much like the Tesla and not half bad, not half bad at all.
Product of the Week: Club Sportiva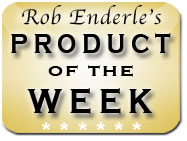 Club Sportiva is located in a number of California cities, and it provides its members (I'm a member) with access to an amazing number of cars we'd never be able to afford.
Club Sportiva has Cobras, both cars I discuss in this article, Maseratis, Lamborghinis, Ferraris, Aston Martins, GT-Rs, Lotuses, Rolls Royces — and even a Noble. It gives you a chance to drive cars you'd never in your life be able to afford, and it has a deal, which I'm participating in with my own new car, that lets you contribute your car and then gain access to all of the others.
It's very much as if you had a collection of cars like Bill Gates, except the club maintains, houses and insures them. You can have some of the privileges of a billionaire without actually having to be one. If you are one, you get those privileges for a fraction of the cost.

If you are thinking about a Tesla, here is a great place to try it out and see if the car is right for you. I know a lot of folks who seem to love theirs, but it really depends on how you drive and how cutting-edge you want to be. Club Sportiva is an amazing idea, and I couldn't have written this piece without it, so it is my product of the week.