With Facebook now public, the search is on for that next big-idea company that can excite the market. Coincidently, Nvidia has its Emerging Companies Summit about this time of year, where it has a series of sessions that allow each firm the opportunity to present what makes them unique and powerful.
Since I sat on one of the panels tasked with asking the hard questions of these firms on stage, I got a unique view of each of the presenters. Yes, mostly I saw their butts, but I also believe I saw in a few of them some early potential to change the world.
I'll go into that this week and conclude with my product of the week: an Internet offering called "GoVoluntr" that provides incentives for charitable work.
Gaikai: Killing Game Consoles
The problem with game consoles is that if you want to play against your friends, typically you all have to be on the same console. If your friend has a Wii and you an Xbox, or if your friend is on a PS3, and you are on your iPad, it just won't happen.
Gaikai — which partnered with LG and is bundled on the new LG Smart TVs — is changing that by providing a streaming client that will operate on TVs, PCs and iPads. A number of companies are doing some level of this today, including OnLive, which I've spoken about before, and PlayCast, which also was on stage. However, Gaikai stands out as the one to watch for the moment because it is the first to showcase a major cobranded product in the LG TV.
Typical problems with this approach, which is called "pixel scraping," are latency and a huge bandwidth dependency, but you can play on anything that will run the client and, right now, that is a wide variety of PCs, tablets and an increasing number of Smart TVs.
Numecent: Ultra-Fast Program Installation
Numecent approaches the same problem that Gaikai does with a vastly different technology called "CloudPaging." It actually installs the game, but in components, so that some aspects are installed locally and some off the cloud. Then, over time, it caches the cloud portions so you can play offline.
This means you get up and running on a new game near instantly and can play even when there is constrained bandwidth. It gets to alternate devices by pixel-streaming off your PC, which reminds me a lot of Microsoft's failed Mira offering. This is probably better for applications than it is games, but it's amazing none the less. You can click on an icon for an uninstalled game and have it up and running in seconds.
While this solution would run in areas where pixel-scraping might not work, it comes across as far more complex. Generally, you'd still need a PC to connect to if you wanted to use something other than a PC. But, like Gaikai, if this took off, it would change how we use our applications.
RealView Imaging: One Step from a Holodeck
One of my favorite movies is the old Forbidden Planet, because it has a Robot (Robbie) that bears my name. One of the more fascinating parts is when the semi-evil scientist is able to think about his daughter and a 3D image of her is projected in real space. In Star Wars, which came out years later, there's that famous board game where the game pieces are projected into real space and look alive. Mostly that has just been a dream; true 3D holography has been elusive — that is, until now.
RealView Imaging has created a technology that will not only project a 3D image into space, but also let you interact with it. This is far from cheap, and it is initially designed for the medical market for remote operations or to model body parts. For instance, if you were examining an unborn child for medical problems or an organ, such as a heart, you could run a scan and then project it in real time, manipulating the image so you could see the fetus or heart from all angles. This would allow you to detect things that were otherwise concealed, get real measurements — which are often lost when you put a 3D object on a 2D screen — and potentially even practice an operation before performing it.
Eventually we'll be able to see loved ones or play with 3D game pieces in real space. Given this could evolve into a holodeck, that's cool.
Immersive Media: Capturing Real 3D
On the other side of this coin is Immersive Media. This company can take a wide field of vision camera and convert it to capture objects in 3D. Its strength is taking what otherwise would be a 2D picture and rendering a 3D object that can be displayed with all of the depth of 3D.
It basically creates focal points that are at multiple layers, so it does cut down on the overall resolution of the object, but the result is an image you can turn and look at from every side the camera captured. For instance, if you were to shoot a face from the front, you would be able to turn the resulting image and see that same face, properly proportioned, from the side as well.
Now that RealView and Immersive Media have shared the same room, I'm left wondering what wonderful idea might come out of any capture-to-display collaboration.
Universal Robotics: Building Robbie
Even though it is a software company, Universal Robotics is the firm that is working on making robots intelligent. It builds a system that loops in sensors so that robotic assemblers, package handlers, and other industrial robots can react appropriately to changes in their environment.
For instance, they could pick an obscure part out of a bin, or a particular box off the table, even if the places these objects occupied changed. Most robots operate either remotely with a human driving or have to have things just so in order to work properly. Universal robotics teaches them to work without humans in a similar fashion and to be able to deal with change.
If there ever is a real Terminator — or better, a real Robbie the Robot — it likely will be somehow connected to this early work.
Wrapping Up: Nvidia at the Core
Behind all of these interesting technological achievements is Nvidia and a GPU. Nvidia is going beyond just selling these guys parts — it is promoting the companies under the clear and accurate belief that if they don't make it, neither will Nvidia.
In a world that often makes it seem like everyone is out for themselves, it is nice to see a vendor stand up for its young emerging clients. If any of these people change the world, Nvidia will deserve a little of the credit. That's the way I think most companies should behave.
This event was to showcase Nvidia's new Kepler GPU, the first designed for the cloud. I can't think of a better way to do that than to promote the companies that will use this technology.
Product of the Week: GoVoluntr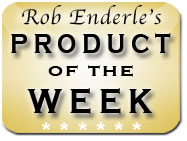 Becoming a volunteer is tough. Few of us have extra time, and in a world of choices, often doing things for others falls off the table. However, if we are rewarded or recognized for our efforts, it reinforces that those efforts are worthwhile, and it moves up this critical activity on our priority list.
GoVoluntr is a breakthrough new website that measures volunteer work, provides VPins that can be traded for things as rewards, and connects people who want to help out with causes.

It is always nice to see a company come up that is designed to help people become more aware of the needs of their communities, to help solve those needs, and to become more giving, better people. I don't think any of us do enough to promote great behavior, and GoVoluntr's moves to step up make it a natural for my product of the week.