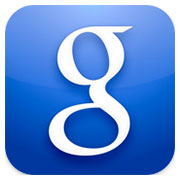 A disgraced politician, a pedophile, and a doctor who received negative ratings from patients reportedly are among the hordes of people asking Google to take down links to information published about them. The requests followed Tuesday's preliminary ruling by the European Court of Justice indicating Google may have to remove links to people's names on request, if appropriate.
The issue is a "collision between the right to be forgotten and the right to know," Google Executive Chairman Eric Schmidt said Wednesday at the company's annual shareholder meeting.
There are valid arguments on both sides, Schmidt acknowledged.
However, a balance must be found, he said, and the decision — which is binding — has struck the wrong balance.
"This is an overreaction to natural changes that come with the information age and the Internet," Jim McGregor, principal analyst at Tirias Research, told TechNewsWorld. "Eventually, these concerns will fade as social norms change and the social networking generation has more political influence."
What Google Is Doing
Google so far has pledged to create a mechanism within two weeks for German users to request the removal of links about them, according to The Wall Street Journal.
What's at Stake
The ECJ's ruling places privacy rights over free expression and access to information, critics have argued.
The court's decision "has undermined a fundamental premise of the Web — that it's lawful to link to lawful content," Emma Llans, director of the Project on Free Expression at of the Center for Democracy and Technology, told TechNewsWorld.
However, it "gives little guidance to search engines" on how to balance privacy rights against the public's right to access information, she pointed out. That may mean search engines will "very likely err on the side of taking down links to lawful content."
The Ruling's Possible Impact
The ruling "opens the door to a new censorship regime presented as privacy protection," fumed Adam Thierer, senior research fellow at George Mason University's Mercatus Center.
It "will have profound ramifications for the free flow of factual information, journalistic inquiry, and Internet freedom more generally," Thierer told TechNewsWorld.
"At the end of the day, anybody in Europe that's publishing information on people — including Facebook — is open to a lawsuit," remarked Rob Enderle, principal analyst at the Enderle Group.
Criminal Minds
The ruling might benefit criminals and politicians because of its broad sweep, Enderle suggested.
"On the good side, there are an awful lot of people who had a hard time whose links should be taken down — but this ruling also works for bad people," he told TechNewsWorld.
"I do think some rigor could have been put into ensuring stuff that is true should be allowed to remain, but where there is no proof, or people say stuff that's very damaging when it's untrue, [links] should be removed," Enderle continued.
The Other Side of the Coin
The ECJ tries to strike a balance between individuals' rights and the public right to know, Panagiota Kelali, associate director at the John Marshall Law School's Center for Information Technology & Privacy Law, told TechNewsWorld.
Paragraph 81 of the ruling and the closing section of the decision use language that means the individual's right to control personal information overrides the public's need for information, said Kelali, except "when the individual plays a significant role in public life and thus the public has a legitimate interest in having access to that information."
That would include people running for office, those who are in the public eye because of their work or activities, and people who are famous or infamous and thus influence public life, Kelali elaborated.
However "there are a lot of grey areas," she admitted, "that ultimately will have to be decided on a case-by-case basis.