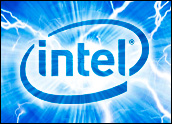 Intel is getting inside Internet TV.
What's been grist for rumor mills for weeks was finally confirmed Tuesday. Intel's TV offering — which won't be branded with the Intel name — will be a combination hardware, software and content package designed to "delight" consumers, said Erik Huggers, general manager for Intel Media, during the All Things D Dive Into Media Conference.
Planned for release later this year, Intel's TV package will include hardware that will have a "beautiful" industrial design, said Hugger. It will support live and on-demand TV, as well as apps.
It will also have a camera, which privacy-conscious consumers may want to turn off. The camera could be used for video chats and observing the habits of TV watchers in order to serve up their favorite content when they appear in camera range, and for targeting ads at them.
All those factors could make the camera a controversial element of the package. "People are freaking out about the camera," NPDindustry analyst Ben Arnold told TechNewsWorld.
Intel did not respond to a request for comment for this story.
Faster Channel Switching
Software bundled with Intel's TV offering will make its hardware easy to integrate with an entertainment system. Other issues annoying viewers — slow channel-changing and antiquated channel guides — will be addressed by the software.
Tablets and eventually smartphones will be supported by the software, as well as the new HEVC (H.265) video codec, rather than the more common H.264 codec.
Although there has been speculation that Intel had found a way to blow up the log jam between technology companies and content holders over bundling what consumers watch, that doesn't appear to be in the cards for Intel TV.
Its TV offering won't be styled after "a la carte" programming. Instead, Hugger said it will be offering "right" bundles — bundles with content better tailored to a watcher's needs and wants.
"The programmers aren't on board for the full a la carte," IDC ResearchManager Greg Ireland told TechNewsWorld.
Content Nut Uncracked
It's not surprising that Intel couldn't get content providers to budge on bundling, according to Jonathan Hurd, a director at strategy consulting firm Altman Vilandrie.
"There's very little incentive for content providers in the value chain to unbundle, because the TV industry is flourishing with the players that are there," Hurd told TechNewsWorld.
"Why should they upset existing players by offering a new entrant like Intel or Apple or anyone else unbundled channels?" he asked. "There's no incentive for them to do that."
Any hopes of price-sensitive consumers that Intel would make their TV watching cheaper were dashed by the chipmaker at the conference. "This won't be a value-priced service," IDC's Ireland observed. "Consumers won't be subscribing to it because it's half the price of Comcast."
Unlike much content on the Internet, people have shown a willingness to open their wallets for video, said Brett L. Sappington, director of research for Parks Associates. "Intel sees video as the kingmaker in content," Sappington told TechNewsWorld.
"Of all the different areas of content, video is the one people are really willing to pay for," he added.
What's UI Worth to Consumers?
Like Apple, Intel appears to believe that price will not be a barrier to TV watchers buying its product if it can produce a cool device. "What Intel is going after is an improved user experience," IDC's Ireland explained. "Creating better user experiences around video is one of the key value propositions of this."
User interfaces, though, aren't as high on TV watcher's priority lists when considering a new product, countered Altman Vilandrie's Hurd.
"Even though human interface is important, the fact is that price, brand and selection of content are much more important in a consumer's decision of what they're going to use to watch video," he said.
Intel won't be the only player trying to bring innovation to TV in the coming years, predicted industry analyst Jeff Kagan. "This is the beginning of the race," he told TechNewsWorld. "The start gun has just fired."