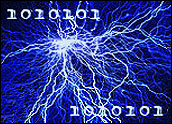 Intel has signed up IDT to develop an integrated transmitter and receiver chipset for the former's wireless charging technology.
It will use magnet resonance technology that could enable a computer to power a device wirelessly — just set the device down near the PC, and it starts charging.
Intel and IDT will deliver validated reference designs for deployment in Ultrabooks, all-in-one PCs, smartphones and standalone chargers. The technology may also be used in keyboards, mice, storage devices, cameras and smartphones, stated Gary Huang, director of PC growth and innovation at Intel.
IDT aims to have samples of the resonance receiver integrated circuit (IC) ready by the end of the year. It plans to sample the transmitter IC in the first half of 2013.
"You will need a WCT- (wireless charging technology) enabled peripheral and charging device [such as] a future Ultrabook, and the peripheral must be within an inch of the transmitter," Intel spokesperson Dan Snyder told TechNewsWorld.
How Magnetic Resonance Charging Works
Resonant magnetic induction, also called "resonant inductive coupling," is one way of transmitting power wirelessly. It is basically the wireless transmission of electrical energy between two coils tuned to resonate at the same frequency.
The charging base contains a coil that is made to ring, or oscillate, by passing a current through it. This creates an oscillating magnetic field in its vicinity. When a second coil is brought close enough to the first, it might capture part of that magnetic field. This then generates an electric current in the second coil.
Devices can take calls or communicate over WiFi while being charged.
Resonant energy transfer is the operating principle behind passive RFID tags and contactless smart cards.
Why the Marriage of IDT and Intel?
"Intel Labs has been working on [magnetic resonance charging] technology for quite some time, and obviously Intel is also helping define what goes into next-generation PCs, especially the Ultrabook, and IDT has been making chipsets for PCs for years," Jim McGregor, founder and principal analyst at Tirias Research, told TechNewsWorld.
"If you're in bed with Intel Labs, it's like having the university in your back pocket," McGregor continued.
IDT did not respond to our request for further details.
Other Players
WiTricity has been working on wireless charging for a while. It has signed a technology transfer and licensing agreement with Taiwanese semiconductor firm MediaTek to collaborate on systems that will wirelessly charge mobile handsets, tablets, game controllers and other devices.
WiTricity is also developing technology for the wireless charging of electric vehicles and in other applications.
The technology developed by WiTricity can transfer power wirelessly over distances up to a few feet, while IDTs' technology only has a range of an inch or so.
"In some cases, the energy can be transferred over several meters, in other cases over the space of a few inches," David Schatz, WiTricity's director of business development and marketing, told TechNewsWorld.
Distance affects the power transfer, Tirias Research's McGregor said. "The farther the distance from the connection, the less effective the connection is."
Distance "is in some sense an enemy that has to be overcome, and there are several ways to do it," Schatz said. "We use energy resonance repeaters." Repeaters are simple, inexpensive items that have some copper wire and "a few electric components." They let the electricity hop from the source to the device that's being charged.
Time to Market
Wireless charging technology "is feasible, but first you have to bring the cost down to make it possible for OEMs to use this technology," Tirias Research's McGregor said.
Perhaps wireless charging may become a reality earlier than McGregor suspects. "For all intents and purposes, IDT's full solution samples early 2013," Intel's Snyder said.
WiTricity's Schatz also expects his company's technology to be in products available in the market in 2013.
Wireless charging "has a lot of potential," and may be integrated into our cars and homes to charge various wireless devices in addition to the smartphone, McGregor said.