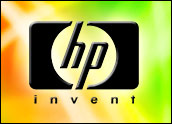 HP unveiled on Thursday a line of wireless, Web-connected screens called "DreamScreens."
The DreamScreen line of devices lets users access social media, weather information and Internet radio streams. Users can also view photo slideshows and watch videos on the devices.
There are two models in the DreamScreen family: the 100 and the 130. The 100 has a 10.2-inch screen; the 130 has a 13.3-inch screen. They come with stands and are ready for wall mounting out of the box.
Both come in black and have a flush glass widescreen display. They will include 802.11 b or 802.11g wireless capabilities. The 100 is available now at various online outlets at US$249; the 130 will sell next month for $299.
DreamScreen Capabilities and Specs
Both DreamScreen models have 2 GB of built-in memory and two USB 2.0 ports. They also have two memory card slots, which support all the common flash memory formats, said Ameer Karim, a director at HP's personal systems group.
The DreamScreens have remote controls and touch controls. A built-in clock can show time in digital or analog format with dual time zones. Users can choose their alarm tones or music.
DreamScreen users can either stream photos and music wirelessly to the devices or drag and drop these to their network-connected devices from their PCs. Users can stream music from the Internet through Pandora. They also have access to HP SmartRadio, a service that aggregates live Internet broadcasts.
The HP DreamScreen works with the Windows Media Player and Windows Media Connect technology on users' PCs, Karim told TechNewsWorld. "You have to enable media streaming in WMP to stream music and photos from your PC to the HP DreamScreen," he explained.
The DreamScreens have built-in speakers as well as headphone and external speaker jacks.
Users can also access and view images from Facebook and Snapfish. In addition, users can access five-day weather forecasts for various cities worldwide and can view their calendars.
You Can't Always Get What You Want
Although HP says its DreamScreens provide easy Web access, that functionality is limited to only a few sites — the device does not come with a full-bodied Web browser.
"Users can only get the apps that come preloaded — HP SmartRadio, Pandora, Facebook, Snapfish, the weather service and local playback capabilities for music, videos, photos, and the built-in clock and calendar," HP's Karim said. "Weather reports are provided by WeatherBug.com."
HP is looking into adding more partners to provide services for the DreamScreens.
Marketing 101
HP is positioning the DreamScreens as complements to users' PCs. Will users be willing to fork out money for an additional device that is not exactly a must-have?
Chances aren't good, according to Gartner analyst Leslie Fiering. "The DreamScreen appears to be an interesting product in search of a use," she told TechNewsWorld. "It doesn't provide a new set of capabilities or usage patterns that would differentiate it from existing products that have a higher convenience factor and the converged devices you can use for other things."
However, the technology is sound, Rob Enderle, principal analyst at the Enderle Group, told TechNewsWorld. It might depend on one's point of view — is it some sort of hobbled tablet netbook, or is it a pumped-up digital photo frame? In Enderle's view, it's the latter. "They are the most capable, enhanced digital picture frames currently on the market that I know of, not something else which has been de-featured," he said.
For its part, HP describes its DreamScreen devices variously as picture frames and wireless connected screens. HP has reportedly said that it looks more elegant than a PC and can be hung on walls or put on tables in living rooms or kitchens, unlike computers. So, just what is the market positioning for the DreamScreens? A pretty toy? A put-anywhere thingie? A wall decoration?
"This is a whole new device and form factor that fits nicely in any home environment with a large screen size for an optimal experience for all of your media consumption and staying connected with your friends through social networks," HP's Karim said.
"HP DreamScreen isn't designed to be competing with netbooks or notebooks and offers a different form factor to enjoy media consumption. The DreamScreen is a convenient form factor, where it fits nicely anywhere in the home and is a shared device with other members in the home."
All this fails to impress Enderle. "HP has clearly done better work," he said. "Normally, I point to them as an example of excellence, but this is confusing and if it isn't fixed, this product, which is actually kind of cool, will follow their Media Center, TVs, cameras, media extenders and cellphones into obscurity."