Early reviews on the new iPhone models are appearing, and for owners of older versions of Apple's flagship mobile, an upgrade may be in order.
Reviewers had plenty of praise for Apple's more expensive iPhone models — the 11 Pro and 11 Pro Max.
---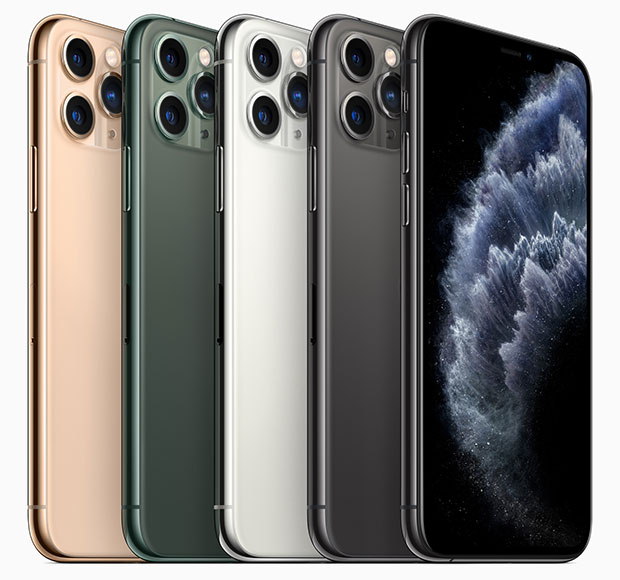 iPhone 11 Pro and iPhone 11 Pro Max come in midnight green, space gray, silver and gold.
---
However, it was the baseline iPhone 11 that came out the clear winner in the kudos game.
"This is one of the simplest reviews I've ever had to write: the iPhone 11 is the phone most people who are upgrading to a new iPhone this year should get," wrote Nilay Patel for The Verge. "It's an excellent phone, with one of the best cameras I've ever seen on a smartphone and terrific battery life."
Although the iPhone 11 is the lowest-priced of the three new models, Apple didn't skimp on the device.
"The iPhone 11 takes almost everything that makes the iPhone 11 Pro and Pro Max special and squeezes it down into a package that's $50 less than last year's cheap model," Chris Velazco wrote for Engadget.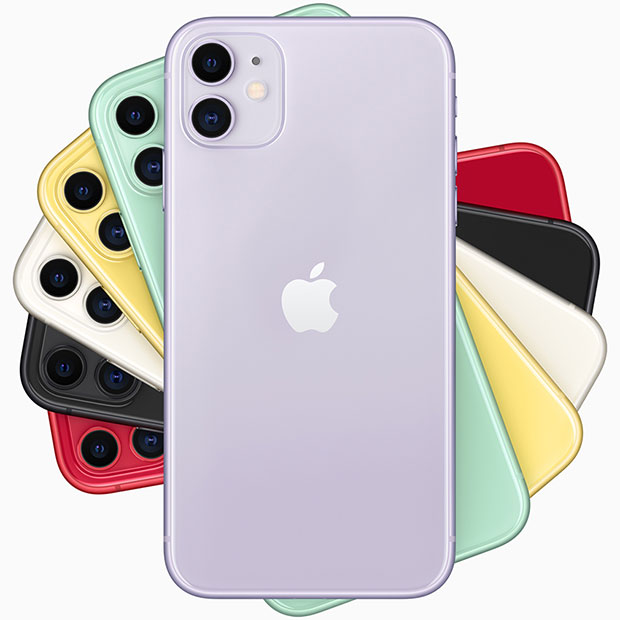 "It's probably not worth buying if you have an iPhone XR or XS, but for everyone else, it's the easiest way to get a taste of modern flagship iPhone performance without dropping $1,000," he added.
"If you can manage to wade your way through the mucky waters of Apple marketing terminology and distinguish what it is from what it's being positioned as, you too will find that the iPhone 11 is a very good phone," observed Lauren Goode, writing for Wired.
Solid Performing Camera
Reviewers found the 11's camera to be a solid performer.
"It's super fast at locking onto your subjects, and you'll find plenty of rich colors and detail in your photos," Engadget's Velazco wrote. "Low-light performance is impressive too, thanks largely to its optical-image stabilization and a wide f/1.8 aperture."
"Ultimately, the iPhone 11 Pros offer a better camera experience because that third telephoto sensor gives them more flexibility," he added. "The standard iPhone 11 gets very close, though, and I don't think the average user will feel like they're missing out."
The 11's low light performance is aided by a new Night mode, which is a "killer feature," wrote Edward C. Baig in his review for USA Today.
"As the name of the feature suggests, Night mode lets you capture great — or, in my experience, at least perfectly acceptable — photos in dim light, without having to fire up a flash," he noted. "I appreciate that using machine learning, Night mode kicks in automatically; you don't have to make a calculated decision of when to turn it on. It also determines whether shooting with a flash is a better option."
Pixel Killer?
Night mode produces superior pictures compared to Google's Pixel phone cameras, The Verge's Patel also noted.
"The iPhone 11 captures the right light and detail so much better than the Pixel, and the Pixel often looks unnatural by making things much brighter than reality," he wrote.
"Apple's camera either matches or exceeds what was in Google's latest Pixel model and Samsung's Galaxy 10 and 10 Note," said Tim Bajarin, president of Creative Strategies, a technology advisory firm in Campbell, California.
Further, "Apple's new AI software tied to the three cameras in the iPhone 11 Pro and the Pro Max bring a new level of power to computational photography in a smartphone," he told TechNewsWorld.
While the cameras in the new iPhone models may entice existing owners to upgrade, they may have less of a draw for the Android faithful.
"There are a lot of high-performing cameras out there, so I don't believe Apple's camera is blowing away the best of what the Android world can offer," said Ross Rubin, principal analyst at Reticle Research, a consumer technology advisory firm in New York City.
"It's unlikely Apple will win over many Android users just based on the iPhone's photography capabilities," he told TechNewsWorld.
There may be a simple reason for that, according to Frank E. Gillett, principal analyst at Forrester Research, a market research company headquartered in Cambridge, Massachusetts.
"All the feature comparisons about the phones is a bunch of crap," he told TechNewsWorld. "What really matters is what ecosystem you're plugged into. That comes first and features second."
Impressive Video
Reviewers also praised the iPhone 11 line's video prowess.
Patel was "extremely impressed" with the 11 Pro Max's capabilities.
"All three cameras can take 4K60 now, and if you record in anything less than 60 frames per second, you can switch between the wide and ultra-wide lenses with no color shifts or exposure changes, which is impressive," he wrote.
"The only Android phones that compete with Apple in video are from Samsung, but Apple's still ahead, and the gap is getting wider," he continued.
"The iPhone 11 might not be quite as good at stabilizing your videos as a Galaxy S10 shooting in super-steady mode, but it's more than good enough to make sure no one watching the resulting video gets motion sickness," noted Engadget's Velazco.
The iPhone 11 also has a feature called "extended dynamic range." It captures extra frames while shooting and uses them to enhance the quality of the video.
"The videos I took of my still-disinterested cat on the iPhone 11 look more appealing, with deeper colors and an undeniable crispness, than the videos captured with older iPhones," Wired's Goode wrote.
Good Battery Life
The battery life of the iPhone 11 garnered laudatory remarks from reviewers, while the display received mixed reviews.
"It's possible you could manage to kill this battery in less than a day, but you'd have to really try," wrote Patel.
"The XR gave me the best battery life of any iPhone I had ever tested last year, and the 11 manages to beat it, if only just," Velasco noted. "I routinely managed to use the XR for 16 hours before needing to charge it again while the 11 lasted closer to 17 hours on average."
Patel was critical of the 11's display compared to its bigger brothers.
"This is a 326-dpi 720p LCD, and it looks like one," he wrote. "It simply doesn't have the deep blacks of an OLED display,"
Users upgrading from an iPhone with an LCD display won't notice much difference, according to Goode, "but after using a phone with an OLED display for several months and then switching to the iPhone 11, the LCD just doesn't look as nice. It feels harsher on the eyes, and media looks different on it."
Price Is Right
Apple received a pat on the back for its pricing.
"Putting the baseline iPhone at $699 brings pricing back to the level it was at when the iPhone had some of its greatest growth," Reticle's Rubin said. "This won't restore that level of growth, but it should entice folks who haven't upgraded in awhile."
Apple needed to be extremely careful about its pricing because of consumer smartphone pricing fatigue, observed David McQueen, research director at ABI Research, a technology advisory company headquartered in Oyster Bay, New York.
"It is mostly for this reason that the thrust of the iPhone launch was actually for its TV, music and gaming services, which it sees as a major revenue generator as device sales start to tail off," he told TechNewsWorld.
The question remains: Will the new iPhones set off a virtuous upgrade cycle for Apple?
"iPhone 8 and earlier users have a significantly different device in front of them when they look at iPhone 11," said Gerrit Schneemann, senior analyst at IHS Markit, a research, analysis and advisory firm headquartered in London.
"These are the users Apple must address to stop the downward trend the company is on, in terms of unit shipments," he told TechNewsWorld.
Smartphone innovation has slowed down because smartphones have gotten so good, observed Forrester's Gillett.
"That means the idea that you should wait to upgrade your phone until there's a significant feature you really care about makes a lot of sense, regardless of what ecosystem you're in," he said.
"The challenge for all vendors is to deliver a product that motivates buyers to replace their current device as quickly as they've done in the past," said Tuong Nguyen, senior principal analyst at Gartner, a research and advisory company based in Stamford, Connecticut.
"In that sense," he told TechNewsWorld, "I don't think iPhone 11 is compelling enough to hasten that replacement."