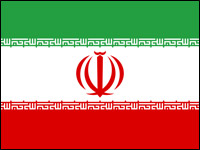 The Iranian government announced on Sunday that Gmail and Google would be filtered nationwide until further notice, and it also sent out the notice as a text message to citizens' mobile phones.
Google Search is accessible but isn't functioning properly, Google services which need a secure SSL connection can't be accessed, and Gmail is out of reach, according to the BBC.
There's speculation that the moves are a response to an anti-Muslim movie that has sparked riots throughout the Muslim world and been banned from YouTube, but some contend the "filtering" of Google services is a prelude to a nationwide firewall Tehran plans to implement.
Beyond Freedom and Dignity?
Perhaps Iran's latest restrictions on access to Google's services are a reaction to the anti-Muslim movie that was posted on YouTube recently but which has since been taken down by the Google service.
However, while that might be true, "it is worth noting that Iran is not only trying to censor Google's search engine, they are also curtailing access to individuals' email services on Gmail," David Moon, program director at Demand Progress, told TechNewsWorld. "Government tampering with private personal communications like email should alarm free speech advocates around the world."
Instead of creating a solution "narrowly tailored to calm public outrage" [over the film], Iran is "once again engaging in blanket censorship," Moon continued.
Shadowy Facts About a Shadowy Clampdown
It's difficult to ascertain exactly what's going on in Iran with respect to its restrictions on access to Google's services.
Google's Transparency Report, which was accessed on Monday, shows that Gmail traffic to and from Iran doesn't seem to have fallen off.
The Transparency Report provides information about traffic to Google's services around the world. Disruptions indicated by outages are indicated by fluctuations in the traffic pattern, irrespective of the cause.
"We have received information that users cannot get access to Gmail and Google Search in Iran," Google spokesperson Samantha Smith told TechNewsWorld. "We have checked our networks and there is nothing wrong on our side."
however, there "is no evidence that Google is blocked throughout the country," Jillian York, a staffer at theElectronic Frontier Foundation, said. "My contacts say the blocking of Google search is sporadic across ISPs, but Gmail is fairly consistent."
Ayatollahs No Fans of Google
This isn't the first time Iran has clamped down on access to Google. Back in February, Tehran restricted Gmail and Google Search, before parliamentary elections in March that some Iranians criticized as a sham.
Iran has blocked YouTube since 2009.
In March, Iran's Supreme Leader, Ayatollah Ali Khamenei, ordered the establishment ofa body to oversee the Internet, the BBC reported. Named the "Supreme Council of Virtual Space," its members will include president Mahmoud Ahmadinejad, Iran's ministers of information and culture, and the heads of its police and Revolutionary Guards.
Authoritarian Generation
Australia and the UK are among the countries with strong restrictions on what can be accessed over the Internet, although their crackdowns tend to be narrow, focusing on porn and child abuse sites.
In the case of Iran, restrictions have been much broader, likely due to the country's conservatism. However, the issue may be more complicated than a case of dueling cultural values.
"It's likely that Iranians wish to see individual YouTube videos blocked, but would not want the entire service [blocked]," the EFF's York told TechNewsWorld. "I would not necessarily chalk that up to Islamic culture — you're talking about a country that has been under an authoritarian regime for a generation."