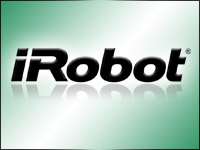 The upgraded Roomba robot vacuum cleaner promises to make consumers' lives a little easier.
The iRobot Roomba 880, which is now available in North America, features the new AeroForce Extractor system. Its brushless extractors counter rotate, lift dirt, break down debris, and require less maintenance, according to iRobot. The accelerated airflow between the extractors amplifies suction.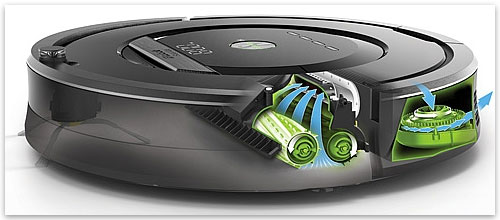 iRobot Roomba 880
The new Roomba also includes a brushless vacuum designed to maximize suction — it is five times more powerful than the vacuum in previous models. These enhancements allow the 800 series to perform 50 percent better at picking up dirt, debris and hair, the company claimed.
No Hairy Mess
Consumers will not have to deal with the unpleasantness of teasing tangled hair from vacuum brushes, since there are none. The bin has a 60 percent larger capacity than previous models, which likely will reduce the time spent cleaning out debris. An indicator lets owners know when it's time to empty the bin.
"It definitely makes it more attractive to consumers to have less maintenance associated with the products, but it really doesn't change the interaction with the units," Jim McGregor, principal analyst at Tirias Research, told TechNewsWorld. "I think they really need to integrate wireless technology combined with mobile apps to create a true interaction with the consumers."
More Cleaning Cycles
With the new XLife battery, iRobot promises power management that offers consistent battery life and performance, while delivering double the number of cleaning cycles during the device's lifetime.
"The improvements iRobot promises — higher quality cleaning, less maintenance, better battery life and more capacity — are all features that should appeal to consumers," Charles King, principal analyst at Pund-IT, told TechNewsWorld.
"The last thing anyone wants is a 'labor saving' device [that] requires considerable work to keep it up and running," he noted. "If iRobot delivers what they're promising, I expect the Roomba sales will benefit."
The 800 Series robot joins the 600 and 700 Series offerings. The Roomba 880, the first in the new line, retails at US$699.99.
The new Roomba specs complement the long-standing features of the device, such as the Virtual Wall system that contains the vacuum cleaner to certain areas of users' homes and guides it through rooms; automatic docking that returns the Roomba to its base to recharge; and a persistent pass method that runs the robot over problem areas repeatedly to remove dirt.
The scheduling system lets consumers set the Roomba to clean up to seven times weekly at their convenience, though it can be called out any time to clean up mess.
Robot Nation?
As devices like the Roomba become more popular, Americans may be warming to the idea of having robotic assistants around their homes. With tools like the Roomba and the potential of innovations likedriverless cars, consumers might be getting more comfortable with turning over aspects of their daily routines to machines.
"The Roomba and other devices are putting a friendly, affordable face on robots, which is critical to widespread acceptance," Pund-IT's King suggested. "Most other robotic applications tend to be in the workplace, such as the high-tech robotic mechanisms used in industrial manufacturing. …
"There are some people and some places where I don't expect robots will ever find a home. That said, I expect demand for Roombas and other robotic appliances to increase significantly over the next three to five years," he predicted.
"Robotics by themselves are just simple- and usually single-function devices. Making them intelligent and connected opens a world of possibilities. We are really just at the beginning of this," observed McGregor.
"Also note that a key aspect of this is making all these things affordable, which will likely come through not only improvements in the technology, but also new business models that offset some of the device costs through services," he pointed out.
"So, you may eventually see these products offered as services rather than something you purchase," McGregor suggested. "I think you may see robots of some sort in every home within the next 10 years, but they may not be Roombas and they may be in the form of services."