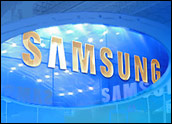 Samsung's invites to a March 22 event at the CTIA Wireless trade show have kicked up rumors that the company plans to launch yet another version of its Galaxy Tab ine, which already has 7-inch and 10.1-inch models.
The invitation includes an image of what looks like a tablet device, with the words "What's your Tab life?" followed by the numerals 78910.
The invite says Samsung Mobile will unveil its latest mobile products and innovations.
That invite sparked a fresh round of rumors about an 8.9-inch tablet. The numerals could refer to the screen sizes of Samsung's tablets — 7 inches, 10.1 inches and, presumably, 8.9 inches.
The first two tablets are already in the market.
On being contacted for comment, Samsung Mobile spokesperson Jessica Redman told TechNewsWorld the company does not comment on rumors or speculation.
The Odd Duck
If the rumors about the new tablet are true, it's difficult to see exactly where the device will fit in.
After all, 8.9 inches is a peculiar size for a tablet screen. There are devices with 4-inch screens, 7-inch screens and screens of about 10 inches.
Apple's iPad has a 9.7-inch screen, while the Motorola Xoom, widely seen as its strongest challenger, has a 10.1-inch screen. The Samsung Galaxy Tab 10.1, unveiled at the Mobile World Congress in February, has a — wait for it — 10.1-inch screen. It's not yet available to consumers.
So what gives with the 8.9-inch screen, which is positioned awkwardly between Samsung's existing tablets?
"I suspect Samsung's trying to find its space," Michael Morgan, a senior analyst at ABI Research, told TechNewsWorld. "They haven't been an innovator in this space, they remain a half-step behind. They see what works, go back, and come back with their own version," he added.
The Beat of a Different Drummer
Perhaps the 10.1-inch Galaxy Tab was aimed at the iPad. Certainly that was the impression resulting from a report in Yonhap News in which Lee Don-joo, executive vice president of Samsung Mobile, said Apple's launch of the iPad 2 Wednesday means Samsung will have to improve its 10.1-inch device.
It might be argued that the 7-inch version targets e-readers like the Kindle. Or it could be that Samsung's positioning the 7-incher as mommy's little helper and a boon to students.
Or perhaps Samsung's just going its own merry way.
"I'm not so sure that Samsung's aiming anything that it's doing in the media tablet business at other devices," ABI's Morgan stated.
How Big Is Big Enough?
Samsung's probably trying to develop a tablet with the perfect screen size that will appeal to as broad a market as possible, Morgan suggested.
"It's important to understand the question of screen size," Morgan elaborated. "Regardless of the device, and regardless of its processing power, there's one thing that seems to be a constant in the way we use these devices — the smaller the screen, the less time we spend on it."
A smartphone is "a little tiny data snack," Morgan said. "You may have a lot of these snacks in a row, but each little thing is a small task," he added.
"I wouldn't be surprised if Apple has very interesting data that says at just about the size of their iPad screen you turn a one-minute snack into maybe a 15-minute experience," Morgan speculated. "Maybe reading a chapter of a book or watching an online video. It's more of a light brunch for data, if you will," he added.
The heavier the workload, the bigger the screen users want, and this translates across everything, Morgan said. "I have a 36-inch plasma screen because I need to do a lot of work," he remarked.
Perhaps that's why Samsung's come out with the 8.9-inch tablet, Morgan said. "It has probably realized with its smaller 7-inch tablet that maybe that wasn't the ideal size for what Apple has essentially told us the tablet is for," he said.
"We've had slate-type computers for years now; Apple just said the way they should have been used the whole time is to offer lower processing power but enough to accomplish whatever it is you'd really do on a screen that size," Morgan opined.