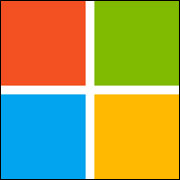 Microsoft's new Surface RT tablet won't officially go on sale until Friday, and the early reviews have praised the design and even the interface, but some critics have taken aim at a slow operating system and, notably, the shortage of applications.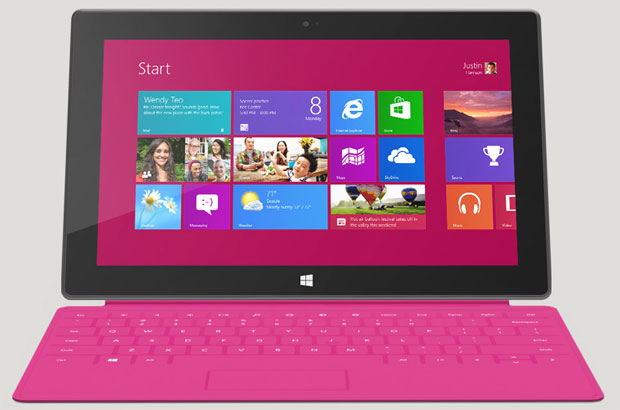 Microsoft's Surface RT
Is it even fair to cry foul over a brand new device with a brand new operating system arriving light on apps? Possibly, since the market, dominated by Apple's iPads and devices running Google's Android, is filled with seemingly infinite permutations of "an app for that."
"I don't think users are expecting thousands of apps, but the primary competitors — Apple and Android — have extensive app universes," said Rhoda Alexander, senior manager for monitors and tablets at IHS iSuppli. "In an ideal world, you'd be measured as a newbie, and have time to grow your apps — but the reality is that you come into the world and you're measured against the competition."
Even so, should reviewers really have expected a plethora of apps on day one?
"The apps question is an interesting one with regard to Surface," said Chris Silva, industry analyst at the Altimeter Group. "Since the OS is new — and on the tablet side, on a whole new form factor — there's no way for the apps to have been developed and tested in advance of the devices' launch to seed the marketplace."
Level Playing Surface
It also seems as though reviewers are putting Microsoft in the spotlight in a way that Apple usually isn't cast. Is there a bias against Microsoft in this case?
"Apple could have 10 apps and it could be seen as successful, as it is a new category," Alexander told TechNewsWorld.
The irony is that this is market with well-stocked competitors that had time to build up their respective libraries of apps — a great many of which remain obscure, she noted.
"Most users don't tap into anywhere near the number of apps," said Alexander. "They use the most helpful — the most popular."
So why is Microsoft being taken to task? It could just be that the company is expanding in a new direction. When a new, untested player comes into the market, it faces greater scrutiny.
"Microsoft has been trying to expand for quite a while and with little success," telecommunications analyst Jeff Kagan told TechNewsWorld. "Think of the struggle they've had with their wireless phones. The Microsoft tablet has both strengths and weaknesses, and that is a challenge."
Apples and Surfaces
It should also be remembered that Apple entered the tablet arena without having to prove that it could develop a strong app community. That was something it had already done. Focusing on the paucity of apps for the Surface seems to be setting the bar rather high.
"The comparison to Apple is not a one-for-one comparison, as Apple's initial spate of iPad apps were simply iPhone/iPod apps that had been converted to the larger form factor," said Silva.
"The experience was not ideal, as most of these apps simply stretched the phone app to the tablet resolution," he told TechNewsWorld.
"Because most apps were compatible with the tablet at launch and available on the App Store, Apple did not receive too much pressure on lacking an ecosystem," he added. "Somewhat counterintuitively, the pressure was put on the brands and companies whose apps were not yet tablet-ready — like Facebook."
Judging the Product
It's somewhat ironic that from a hardware point of view, the Surface is getting favorable reviews, but some critics don't see it as a compelling device out of the box. The fact that it runs a different version of Windows 8, which is already notably different from Windows 7, seems to be another point of contention.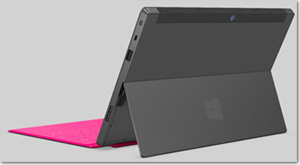 Microsoft's Surface tablet comes with an integrated Kickstand and optional Touch Cover. To use Surface as a tablet, flip the Kickstand closed and it disappears into the casing.
On the other hand, "the Surface tablet is a remarkable piece of hardware that enables consumers to add devices and customize in ways Apple never has," said Josh Crandall of Netpop Research.
"The Windows RT software will require some work to get used to, and that will turn some users off," he told TechNewsWorld.
"The decision to use Windows RT and not Windows 8 is a bit of a mystery, since Windows 8 is designed for touchscreens and tablets," commented Altimeter's Silva. "The result fragments the development community and user experience. By not initially focusing on one target platform and expanding from success into other platforms, Microsoft is doubling down on the massive bet it is already undertaking with the Windows 8 launch."
That could cause confusion with consumers, who may stick with the devil they know.
"The bar isn't set higher for Microsoft, but when you consider a tablet, the consumer isn't buying just a piece of hardware, they are buying an experience," said iSuppli's Alexander. "The hardware, the operating system and the apps are all part of the ecosystem, and that is part of the experience. It is an mix of those ingredients that adds up to the total universe."