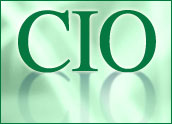 Cloud computing, mobile computing and social networking are reshaping the face of the information security industry, Sarah Friar, managing director at Goldman Sachs, said Wednesday.
"I believe the cloud shift we're seeing is similar to what we saw in the shift from mainframe to client/server," Friar told attendees at ITSEF 2011, the fifth annual IT Security Entrepreneurs Forum, being held at Stanford University through Thursday.
Also, mobility is becoming the new face of computing, Friar said.
Meanwhile, enterprises are increasingly building social networking features into their applications or leveraging software with a social networking component such as Salesforce.com's Chatter, Friar remarked.
User Demand
Goldman Sachs regularly surveys more than 100 CIOs of Fortune 500 companies, and 40 percent of them said they expect 15 percent or more of their applications to be in the cloud, Friar said.
That's "a tremendous shift," she stated. That shift has even affected Goldman Sachs, "where we're probably the most paranoid about letting go of these things," Friar said, adding that the firm has asked its IT staff to project where the company will be three years from now with respect to cloud services.
Initially, CIOs will probably look at moving infrequently used applications to the cloud.
For example, Goldman Sachs is looking at "things like an options application which runs only at the end of each quarter for a day or so," Friar said.
User demand is forcing CIOs to consider moving to the cloud.
"There's an imperative now for CIOs to make this happen because their business people want to understand how Amazon can put a text message through a Superbowl ad overnight but their in-house people require six weeks," Friar pointed out.
Changing CIO Priorities
That user demand has led to CIOs embracing Software as a Service (SaaS) more rapidly. In turn, this has led CIOs to shift their priorities.
For example, 85 percent of Facebook's applications are SaaS-based, Friar said. The remaining 15 percent is on Oracle Financials, but "every six months, [Facebook's CIO] runs a bake-off between Oracle on-premise, what Oracle can offer as a service, and up-and-comers," Friar said.
Facebook's CIO "wants to get 100 percent into the cloud; he doesn't see ERP as mission-critical, what he thinks is important is how he can keep Facebook up and running," Friar elaborated.
Respondents to Goldman Sachs' survey said about 5 percent of their apps are now SaaS, but that will grow to 15 percent in the next few years, Friar said.
Galloping Off With Mobile
Mobility is changing how CIOs look at IT, Friar added.
For example, Goldman Sachs doesn't want to worry about staff remembering to securee their iPads. Instead, its IT department created a virtual desktop that can be secured on the corporate servers, Friar pointed out.
"I think the shift to virtual desktops is ultimately part of the mobility theme," Friar said. Using virtual desktops does away with IT concerns about users losing data on their mobile devices.
Data loss from mobile devices is a constant worry for IT, and vendors such as Sophos have added security and device control capabilities for smartphones and tablets to their products.
The need for security is growing as the use of mobile devices explodes in the enterprise due to the consumerization of IT.
Cisco's figures show that mobile data traffic will double every year to 2014, increasing 39 times, Friar stated.
Getting to Know You
Social networking features are becoming an essential part of enterprise applications, Friar said.
The market for enterprise social software such as that from Lithium or Salesforce.com's Chatter will be about US$1.2 billion by 2013, Friar estimated.
"Every enterprise application created from here on out will have to have a social feature," Friar posited. "Most HR people I talk to are using LinkedIn for recruiting, and SAP is making it onto the graph through their relationship with Jive Software."
Spending on Security
Security budgets tend to be a lot more stable than other IT budgets, Friar said.
Mobile security is the main priority for the CSOs (chief security officers) Goldman Sachs surveys, Friar pointed out.
Security is a major focus for the federal government as it moves toward the cloud, but it's widely acknowledged that the feds are not quite up to speed in this area. The cybersecurity czar post created by President Obama, for example, has been a revolving door.
"We need more than a cyber czar," Daniel Dunkel, president of New Era Associates, told TechNewsWorld. "We need somebody with cabinet-level access, something like the Commerce Secretary, because cybersecurity touches on so many areas."
However, chances are that we'll need to go through a cyberdisaster before we see any real action on the issue, Steven Rogers, president and CEO of Centripetal Networks, suggested.
"In this world we live in, we need a crisis before something is done," Rogers told TechNewsWorld.