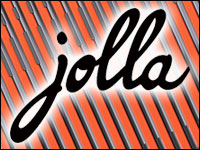 Jolla on Monday launched the first smartphone to run its Sailfish operating system. The handset, which is now available for preorder, will come with a removable back plate designed to let the phone user customize its interface.
Jolla was founded by former Nokia employees who wanted to continue the development work the company had started with the MeeGo OS. Nokia dropped MeeGo and tied its fortunes to the Windows Phone OS instead.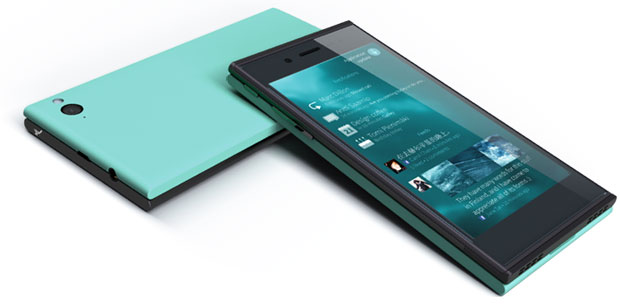 "This is an experimental strategy," said Ian Fogg, mobile phone analyst at IHS Screen Digest.
"My question to Jolla is whether they might hope to get acquired by Nokia if it decides to dump Windows Phone and go back to MeeGo — and if that is what they are hoping, that is a long-time frame strategy," he noted.
"Even if Nokia were to dump Windows Phone, that company has a number of strategies already," Fogg told TechNewsWorld.
Jolla did not respond to our request for further details.
Better Half?
The new Jolla handset — just called "Jolla" — is powered by a dual-core processor with 16 GB of integrated storage. It offers an 8-megapixel camera. The key distinction of this device is its ability to change out the back cover — a concept Jolla calls the "Other Half."
This not only allows users to change colors, but also provides a way to customize the interface — or even add extra content by switching out chips that can be placed in these covers.
"It sounds like the Barbie or G.I. Joe doll of the wireless world," said telecommunications analyst Jeff Kagan.
"Change the back and change the features and colors. Interesting. Will the customer understand the need? That's the challenge — educating the marketplace on what makes them different," he continued.
"This model sounds more like a fashion statement than a real wireless smartphone," Kagan told TechNewsWorld, "but then again, that's the direction the entire industry is heading, isn't it?"
Small Fish in a Big Pond
As a small fish swimming against the current in gigantic pond, Jolla could be OK with getting gobbled up by a larger player.
Sailfish "is too small to survive in the global cellular market place. They need to secure a partnership to survive," Fogg maintained.
"The market is too big — it is too competitive for a company of this size to be successful," he added. "There are much larger companies that are struggling in the market as well."
Looking for Its Other Half
Jolla's intention might be less to disrupt the market than to gain user attention to attract a partnership or acquisition. However, that could be very risky.
"This is a new brand in the wireless space. That means Jolla will have an uphill battle against more established brand names like Apple, Google and Samsung," said Kagan. "However that does not count them out. If Jolla markets well, they can win. If they play their cards right, they could see rapid growth and recognition."
Considering the crowded competitive terrain, it's difficult to see how even great marketing could be enough to give the unknown Sailfish OS the boost it would need.
"The problem is that of the four alternative operating systems gaining traction this year, Sailfish has the weakest backing," said telecommunications analyst Stephen A. Blum of Tellus Venture Associates.
"Firefox has Mozilla and its ecosystem of developers; plus it's heading in a new direction — maximizing server side functions and minimizing what happens on the device," he pointed out.
"Like Sailfish, Tizen and Ubuntu are Linux implementations," Blum added, "but Samsung and Intel are behind Tizen, which means it'll have substantial resources to drawn on and to even out any bumps in the business plan."
Open Source, Open Sales
If it can't be disruptive, the key to Jolla's success is whether it can at least be distinctive enough to stand out. Given that its Sailfish OS isn't exactly original, that could be hard.
Sailfish is "built on Nokia's MeeGo, and Jolla is in a difficult position because their app platform is still Android-compatible," Fogg pointed out.
Besides access to Android apps, which users can get using a wide variety of established, popular handsets, what does Jolla have to offer?
"They are trying to differentiate on the user experience," said Fogg, "but in offering this compatibility with Android, they aren't differentiating themselves enough. … They are not the only company trying to stand out."