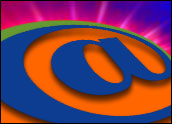 Concerns about overly broad searches of digital data by law enforcement once again have emerged after a federal judge on Friday issued an opinion stating officials armed with a warrant can seize and hold a suspect's entire email account.
Such an action would not violate the suspect's rights under the Fourth Amendment of the Constitution, said U.S. Magistrate Judge Gabriel Gorenstein in support of a warrant he issued earlier this month.
The opinion is published in the New York Law Journal.
"One of our particular concerns with his opinion, and similar ones, is that it can end up letting police hold on to the entire content of a subject's email account long after they've found what they were looking for — and in theory, they could go back and search that information again," Nate Wessler, a staff attorney at the American Civil Liberties Union, told TechNewsWorld.
At the Heart of the Matter
Email accounts are analogous to hard drives, which can be seized in their entirety by law enforcement officers armed with a warrant and then held for inspection of their entire contents during an investigation and prosecution, Judge Gorenstein said, according to the New York Law Journal.
That goes against two earlier rulings, both of which invoked a citizen's Fourth Amendment rights.
One occurred in April, when the U.S. District Court for the District of Columbia for the second timedenied the U.S. government's application for a warrant to search and seize a government defense contractor's Apple email account.
The other took place in August 2013, when the U.S. District Court for the District of Kansas denied five applications and affidavits for search warrants aiming to compel ISPs to turn over users' account data and emails.
Judge Gorenstein reportedly said the D.C. court construes the Fourth Amendment's particular requirement too narrowly and is contrary to copious precedent.
Courts have recognized that a search for documents or files responsive to a warrant cannot be accomplished during an on-site search in the case of electronic evidence, so they have developed a more flexible approach and "routinely" allow the seizure of entire hard drives, Judge Gorenstein said.
That's why the Federal Rules of Criminal Procedure were amended in 2009 to allow a warrant that authorizes a later review of the media or information, he explained. However, the time for executing the warrant refers to the seizure or on-site copying of the media or information, and not to any later off-site copying or review.
"The warrant this magistrate issued is too broad," Yasha Heidari of the Heidari Power Law Group, told TechNewsWorld. "It's a fishing expedition."
Reactions to the Ruling
"There clearly need to be limits on the scope of digital searches, whether the government is seizing a hard drive or an account with a third party," Jim Dempsey, senior counsel at the Center for Democracy & Technology, told TechNewsWorld.
Those limits have not been definitively determined, "but giving the government access to everything digital is no longer an acceptable approach, even with a warrant," he maintained.
That argument is borne out by recent news that the NSA scooped up far more data on innocent people than on targets, and reports Facebook is fighting the New York County district attorney's office, which vacuumed up 381 subscribers' Facebook data. Only 62 of those people were charged, but the office is hanging on to the data.
The person whose data is being sought is the target of a money laundering investigation, but "abusing the law and violating civil liberties with the hopes of catching a few criminals should never be viewed as a viable option," Heidari said.
The best way to avoid falling victim to sweeping warrants like the one issued by Judge Gorenstein is "to always assume that every single text message or email you send will be read by [everyone]," Heidari said. Not sending texts or emails is the only sure means of avoidance.