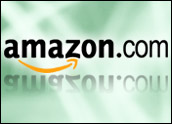 Amazon's announcement of the Kindle DX on Wednesday — hot on the heels of the Kindle 2's emergence earlier this year — appears to have injected new life into the e-reader industry, which has been languishing for about 10 years.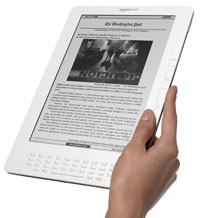 [Click Image to Enlarge]
Several newspapers plan to experiment with the Kindle DX — as well as with competing devices from companies like Plastic Logic — to distribute content directly to readers.
Amazon is also attacking the textbook industry, partnering with publishers who account for 60 percent of that market.
Kindle is not alone. An e-reader manufacturer in Europe has already tried distributing newspapers and textbooks on its device — and several other competitors offer books on their e-readers as well.
At some point, they all may find themselves up against Google, which has grand designs to digitize all the world's books and is offering content on Sony's e-reader.
A Decade in the Doldrums
Back in 1999, long before the original Kindle first emerged, Microsoft released the Open eBook Publication Structure Specification together with its Microsoft Reader software. The specification was backed by several publishers, book distributors, retailers and hardware and software manufacturers:
Brown University Scholarly Technology Group;DAISY Consortium; FX Palo Alto Laboratory; GlobalMentor; Handheld-Media; Nokia; Project Gutenberg; R.R. Donnelley; Simon & Schuster; Adobe; IBM; and Librius.com.
Since then, a variety of standards have popped up, including Mobipocket and EPUB.
These are among several e-publishing standards now being managed by the International Digital Publishing Forum, which developed the EPUB standard.
Been There, Done That
Though they don't have the power of e-commerce giant Amazon behind them, competing device manufacturers will no doubt attempt to offer enticing alternatives to the Kindle. Dutch e-reader manufacturer iRex, in fact, has been offering an e-reader with a 10.2-inch display, a touchscreen with a digital pen, and wireless connectivity since 2008. This screen is larger than the 9.7-inch display of the Kindle DX.
The iRex Digital Reader also supports PDF, Microsoft and email formats. It has 128 MB of RAM (random access memory), a 1 GB removable SD card, which can be replaced with larger-capacity versions, a mini-USB connector, and a built-in rechargeable battery.
In September 2008, Irish book publisher Gill & Macmillan launched a pilot program to test the iRex iLiad e-book device with a class of students at Caritas College.
Also, in December 2008, iRex struck a deal with NewspaperDirect, a multichannel newspaper and magazine content distributor, to deliver more than 800 newspapers from 81 countries for one month. The publications included UK newspapers The Daily Telegraph, The Independent, The Observer and The London Evening Standard. Others were Le Figaro, Die Welt, and The Straits Times of Singapore.
It has not said anything about the results yet.
Google Looms
Many e-reader manufacturers have tied themselves up with book publishers of some kind to flesh out their content offerings. While they may currently be occupied with competition among themselves, the day will likely come when they all have to go up against search behemoth Google, digitizer for the world.
More than 500,000 public domain books digitized by Google are now available on the Sony Reader. That's close to twice the 270,000 books boasted by Kindle.
"We founded Google Book Search on the premise that anyone anywhere, anytime should have the tools to explore the great works of history and culture," Google spokesperson Jennie Johnson told TechNewsWorld.
"We're always open to discussing opportunities with technology partners who share our goals of making books more accessible and useful," she added.