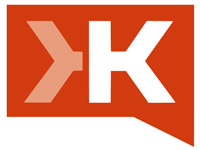 Content aggregation site Klout has expanded its partnership with Microsoft to provide Bing users with access to answers from Klout experts. The site, which pulls data from Twitter, Facebook, LinkedIn, Instagram, Google+, Blogger and other sources, rates an individual's influence, based on a 100-point scale.
Klout seeks out those who have real clout — that is, who are influential about certain topics — and are willing to answer questions relevant to their expertise when they log into the site. Sharing their knowledge in this way could in turn increase the experts' online credibility in their topic areas.
Everyone's an Expert
"The Microsoft/Klout partnership — not sure the term applies, given Microsoft's investment in the company — seems a bit odd to me," said Charles King, principal analyst at Pund-IT.
"Klout's effort to identify experts according to their standing in the company's social media scoring schema and to engage them in a meaningful way is in its infancy, so its actual or eventual value to Bing users and Microsoft is difficult, at best, to determine," he pointed out.
"Ask.com and Yahoo Answers have been around for years, and while both have achieved a modicum of success, neither is giving Google a run for its money," King told TechNewsWorld. "Making a bet on Klout seems reasonable enough, so long as Microsoft understands the odds against it."
Klout experts are rarely confronted with serious academic queries. For example, a they're unlikely to be asked something like, "What is the air-speed velocity of an unladen swallow?"
Questions are likely to be more business or professionally focused, said independent social media analyst Billy Pidgeon.
Bing Gets the Clout
Finding answers to many questions is already possible through services such as Yahoo Answers and Ask.com, so what clout does Bing get from Klout?
"The connection with Bing and Klout is with the experts, and it is important for Klout because otherwise it — Klout — is just more data tracking," Pidgeon told TechNewsWorld.
"Klout are trying to build more clout for themselves as they try to become a social network," he continued. "This connection now provides access to people who are would-be experts and leverages their knowledge into the social network."
Whether Klout does anything substantially different from services such as Ask.com is debatable, however.
"There is probably nothing really unique here," said Greg Sterling, principal analyst at Sterling Market Research. "This Q&A stuff has kind of come and gone."
Formspring — the "Ask Me Anything" Q&A platform — shut down in March, to cite one example.
That said, "what this does is allow for a real-time dialog," Sterling continued.
"This does make a lot of sense in the abstract, but no one has made it right in the execution," he told TechNewsWorld. "There are more failures than not in this Q&A world."
Q&A Search
One distinguishing feature of Klout is that its experts are actual people users potentially can connect with through social media for follow-up conservations. Those who are tapped as influencers not only get the opportunity to share their insights, but also get the benefit of exposure, which could ratchet up their credibility as authorities in particular areas.
This is actually quite different from what Ask.com or similar services offer.
"Ask is really a hybrid sort of thing," said Sterling. "It isn't really used like a search engine as much as a forum of their knowledge."
It's conceivable that Klout could improve Bing's search functionality.
"This gives Bing a bit more content, and they get to … build in some third-party analytics," said Pidgeon. "This adds to the search grab by adding in more social data. That is kind of hot right now."
In the end, Klout's actual clout may lie in its value as a content supplier.
"Klout — like LinkedIn — could be going for the paint-the-fence Tom Sawyer effect," observed Pidgeon, "to encourage experts to contribute free content, with extra incentive being that experts can game their Klout scores by doing so."