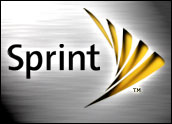 The Kyocera Echo, a dual-screen Android smartphone on the way from Sprint, will arrive Sunday for buyers who've pre-ordered the device.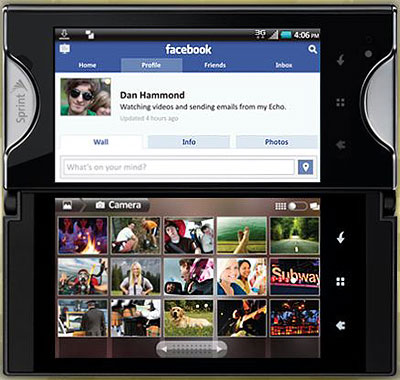 The Kyocera Echo from Sprint
What exactly will they get with the two screens? For starters, there's the ability to run separate apps on each screen simultaneously. They'll also be able to lock the screens together when the phone's opened at 180 degrees to create a tablet of sorts.
In sporting dual screens, the Echo perhaps stands out from the many Androids populating the market.
"I think this is going to be one of those devices that people are going to try to figure out where it belongs," Ramon Llamas, a senior research analyst at IDC, told TechNewsWorld. The curiosity factor might push people to buy the device, he added.
However, you can forget about the Echo as a wannabe tablet, advised Michael Morgan, a senior analyst at ABI Research.
"Don't think of it as one giant screen, but as a two-screen device," Morgan told TechNewsWorld.
Kyocera did not respond to requests for comment by press time.
To Have and Have Not
The most striking thing about the Kyocera Echo is what it doesn't have.
It has only a single camera, and there is no HDMI port for output to a television or other large appliance, although the device can take 720p HD videos.
"There is only one 5MP camera with flash, autofocus, digital zoom and HD camcorder capability," Sprint spokesperson Nichole Cappitelli told TechNewsWorld.
The camera is rear-facing and takes both still shots and video, Cappitelli added.
In a world where two cameras and HDMI output for smartphones are becoming the norm, this might be an issue.
Further, the Echo doesn't have 4G support, which could also cost it dearly in the future.
Sounding Off on the Echo's Tech Specs
The Kyocera Echo has two 3.5-inch LCD WVGA capacitive touchscreens with 800 by 480 pixel resolution each. Combined, they give users a viewing area of 4.7 inches with a resolution of 800 by 960 pixels.
The device has a 1GHz Qualcomm Snapdragon processor. It runs on Android 2.2, aka "Froyo," and users can access the Android Market. Kyocera has also launched an Android developer program, accessible here.
The Kyocera Echo has a removable battery and 512MB of RAM.
The Echo has WiFi hotspot capabilities supporting up to five devices. Sensors include a digital compass, an accelerometer, a proximity sensor and GPS.
The Echo supports stereo Bluetooth 2.1 + EDR and WiFi 802.11 b/g. It has a microSD card slot that supports cards of up to 32 GB capacity, and it comes with an 8 GB card.
The device comes preloaded with VueQue, an app that lets owners watch a YouTube video on one screen while doing browsing, queuing and buffering additional YouTube videos on the other.
Preloaded Google mobile services include Google Search, Google Maps, Google Talk instant messaging, Gmail, YouTube and synchronization with Google Calendar. The Echo ha a full HTML Web browser optimized for a dual-screen experience.
Features for the corporate user include Microsoft Exchange ActiveSync and POP and IMAP email access.
Possible Uses for the Echo
The most useful of its modes is where the top screen is slightly bent forward, "kinda like the Nintendo DS," ABI's Morgan said.
The best use for the Echo is where the user is doing different things on the two different screens, he suggested.
That's because there's a line across the middle dividing the screens when they're locked flat into a 180-degree position, something users might find annoying.
"How are you going to play 'Angry Birds,' which is a popular application, with that big line across the middle?" IDC's Llamas asked.
The Echo can be used as a two-screen device or a single-screen one. The second screen slides out and locks into place, said Morgan, who "played with the Echo a bit" at the CTIA conference, held in Orlando, Fla., in March.
Though the Echo's dual-screen design may make it a bit thicker than rival smartphones, size is not an issue with the Echo, IDC's Llamas stated.
"This device is presumably aimed at the younger crowd, which is used to carrying around dual-screen Nintendo DSes and iPads, and their size didn't turn people away," Llamas pointed out.
"The real question is, what's the user experience going to be?" Llamas asked.