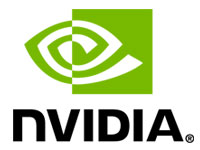 At Nvidia's GTC, GPU Technology Conference last week, I saw a variety of new technologies showcased. From deep learning systems — computers that arguably are smarter than we are — to self-driving cars that can drive better than we can, the technological advances on display made me feel just a tad inadequate.
One way to get over my sudden concern over obsolescence was to check out the virtual reality showcase. With the realization of all the free time I'm likely to get, the prospect of computers doing what I used to do suddenly didn't look so bad.
This year is the true birth year of consumer VR, and while I worry that the technology is not yet ready for consumers, I have to admit I want a VR headset.
I'll walk you through the current state of VR and close with my product of the week: a new hands-free smartphone headset to rule them all from Plantronics.
VR for Business
I have some doubts about consumer VR at the moment, largely because the state of the hardware, which I'll get to in a minute. That said, I have no doubts about VR for business.
One of the showcases at the Nvidia event was an Audi implementation of a virtual showroom experience. It was pretty impressive. The prospective buyer puts on a headset, selects the desired car and options, and then can walk around and view a fully photorealistic image of it.
While I expect his service will result in a lot of folks who actually aren't looking for a new car going into Audi just to check out the technology, the end result should be not only a better car-shopping experience, but also better cars. That's because Audi will be able to capture the things that most excite the buyers for good or bad, and factor those findings into future designs, making their lines far more attractive and profitable over time.
Another showcase featuredNvidia's Iray ray tracing technology, which brings in an even higher degree of realism. Nvidia used it to provide virtual walkthroughs of its new headquarters building. I was told that after taking the virtual tour, the CEO had the architects make major changes to the building.
He likely would have made the changes anyway, but far later in the process, and they would have cost the firm millions at that point. By doing the walkthrough virtually, the CEO not only was able to get a better result, but also to save millions in the cost of the building.
The thing about the professional market is that companies can justify costs that are offset against huge benefits, so the no-compromise systems are affordable to them.
VR for Home
I was impressed enough with what I saw to want an HTC or Oculus Rift headset, but I'm concerned that the money it will take to get a great experience is beyond what most will be willing to pay.
Fully configured, the headsets cost around US$1,000 and you need to hook them to a relatively high-end gaming system to get an adequate experience. This suggests that a complete base line configuration will cost $3K or more — and in a market that struggles with paying $500 for a gaming system, that's a lot.
That suggests there will be a lot of low-cost crap entering the market. It was low-cost crappy games that wiped out the first generation of gaming systems, so there is foundation for my concern. Granted, the industry has stepped up with VR-ready programs — but given that a lot of the initial solutions are using cellphones, I have my doubts whether they are effective enough.
I played Star Wars on the HTC VR headset, and it was a ton of fun. The Millennium Falcon seemed to be close enough so that I could, and actually did, touch it. I had a realistic battle with a light saber against blasters, and at one point, I really felt like I was in the game.
Granted, some form of force feedback — something that would have given me some environmental sensations (e.g., fans) — and the ability to move freely without fear of tripping over the headset cord (or anything else I couldn't see in the room) would have enhanced the experience. Still, the level of engagement was enough for me to want a headset. I already have high-end gaming systems, though, and I have the space to do this kind of thing safely.
Wrapping Up
VR is here, but barely. It is absolutely useful for industrial use now, but I think it is still at least a year out for consumer gaming. While businesses can live with just the visual part, we gamers are going to want to move around, and that means things like 2D treadmills, smart gloves, and other accessories that don't yet exist quickly will become requirements.
We'll also need improved resolutions and screens, and the entire result will have to be more affordable. Fortunately, there is a plan to roll out VR salons, Audi is putting this stuff in its stores, and there undoubtedly will be other places you can play with VR until then.

I'm a heavy user of smartphone headsets, and my current favorite up to now was the Plantronics Legend. It has massive battery life and a ton of sensors, and it was the best headset in noisy environments. I say "was" because Plantronics just upped the bar a lot with its new Voyager 5200.
While it looks almost identical to the Legend, the Voyager 5200 raises the bar with respect to the amount of external noise it can mute. At $119, it is one of the most expensive headsets in the market, but for folks who live off their phones, like me, it is money well spent.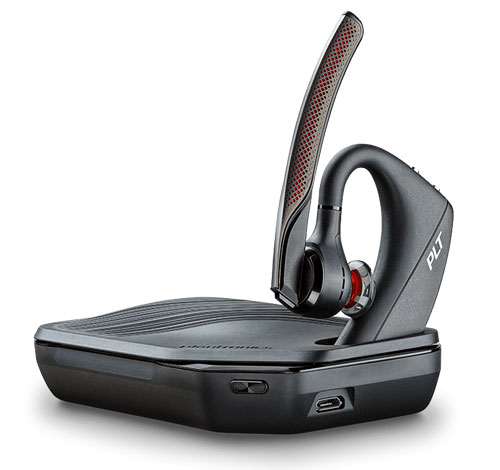 Plantronics Voyager5200
Modifications include more microphones, a more aerodynamic design (to reduce wind noise), and even more sensors. In use, the product does a far better job of cutting down wind noise (I tend to drive convertibles). Coupled with its optional charging case, it should last for a week or more of normal use before you have to plug it into the wall again to charge.
Controls have been simplified. It now has a visual cue that it is on mute, and it will remind you if you try to talk while it is muted. It will answer a call automatically if you pick it up, and it will attach to your computer with an optional dongle if you want to use it for Skype calls.
The Plantronics Voyager 5200 is my new favorite smartphone headset, and it's my product of the week. (I don't go anywhere without it.)