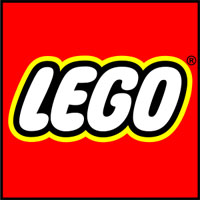 Lego fans are about to experience a new way to play with their favorite plastic bricks, both in the physical and virtual worlds.
The company on Thursday announced its line of Fusion playsets will become available in August. The sets combine traditional brick construction play with video games through new technology. The goal is to allow people — especially children — to engage with Legos both physically and virtually.
Each Fusion playset includes a distinct set of Lego bricks, a free downloadable app for smartphones and tablets, and what Lego calls the "Fusion capture plate." This plate includes a printed design that allows a smartphone or tablet camera to recognize the size and the colors of the bricks that have been molded into a construction on top of it.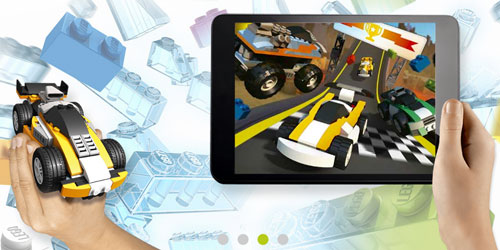 The app prompts players to build on the capture plate in a way that lets it capture, import and manipulate the physical construction into a model within the digital game world. Players will be able to access their digital constructions on any compatible device by signing in with their Lego ID.
'Mobile Vision Platform'
"The Lego Fusion apps use the Qualcomm Vuforia mobile vision platform, which enables the games to 'see' the Lego bricks and makes the transition from physical to digital possible," Ditte Bruun Pedersen, senior design manager at Lego Future Lab, told TechNewsWorld.
After a player's masterpiece is imported into the app, the game offers a number of challenges and interactions, prompting the player to manipulate Lego bricks to solve problems and continue to progress in the game. The object is to keep players engaged in both the physical and digital spheres.
"Lego's cornerstones have been that of facilitating creativity, collaboration and sharing, and I'm sure most of us can attest as to the success achieved by the property," Steve Bailey, senior games analyst at IHS Technology, told TechNewsWorld.
"So, before anything else, one of the prime advantages here is that Fusion expands the collaboration and sharing angles rather significantly, as is the case with so much of digitization and connectivity in games," he said.
Create Towns
Each of the four initial Fusion sets offers different ways of interacting with the bricks and app. In Lego Fusion Town Master, for instance, players are invited to create and run their own Lego town.
They might build anything from pizza stores to fire stations, and take care of the town's residents by fighting fires or chasing down robbers. As players solve problems with their Lego creations, they get access to new structures and the opportunity to run more towns.
The Battle Towers play set appears to give a different perspective on tower defense-style games. Players create a tower and then defend it against attackers like skeleton armies by using wizards and archers. If their tower receives damage during battle, players have a limited time to repair the damage using their bricks.
There's also a racing game playset that lets players create custom vehicles for use in demolition and stunts, as well as racing. There are three themed courses, and gamers can take on their friends to get the best time.
Beach Building
Finally, the Resort Designer set appears aimed at players who love to build infrastructures. It affords them the chance to create beach vacation homes, as well as activity centers and stores. Once players take their buildings into the game, they can design the interiors of their houses and surf shops. Again, there's an achievement aspect to the set, as players can unlock new levels and resorts by completing challenges.
The playsets will be compatible with apps for iOS and Android devices. The Town Master, Battle Towers, and Create & Race sets will be available in August, while Resort Designer will arrive in September. Each will retail for US$34.99.
"With more and more people, especially younger generations, living a multiscreen lifestyle, this kind of hybrid approach — it lends Lego ongoing relevance to people's lives," IHS' Bailey said. "Not to mention, there's plenty of competition emerging for world-building concepts in the virtual space."
Lengthy Engagement
"More generally, though, the business appeal of blending the physical and virtual is that it facilitates repeat purchasing, perhaps even increased average selling prices, and attached to a relatively long tail — and it does this by blending both product and service elements, too," Bailey added. "Ideally, in return, users can engage over much greater spans of time, and have options as to how exactly they wish to express this."
TT Games created the apps for the playsets. The developer also is responsible for the popular series of licensed Lego games for consoles, tablets and smartphones. It does not seem, however, that TT Games is likely to incorporate Fusion technology into major titles like Lego Batman.
"I do not expect this technology to be incorporated into big-ticket games soon. I think its place is more among purpose-built games for importing 3D models," Ted Pollak, senior game industry analyst at Jon Peddie Research, told TechNewsWorld. "Minecraft and Lego video games are possible candidates for having 3D models imported into them."
Meanwhile, it's far from the first time that physical technologies have been incorporated into game worlds.
"There's been some quiet but nontrivial activity in the virtual world space on PCs in the past 10 years, through Barbie, Ganz and such," Bailey noted, "and some louder headlines in recent times through Disney, Activision and Nintendo, using figurine systems as a unifying platform that potentially tie together whole collections of game experiences."