Lenovo on Thursday announced the ThinkPad X131e Chromebook for schools.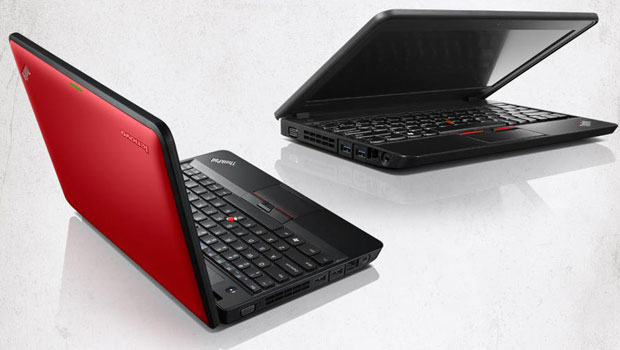 Aimed at the K-12 market and up, the laptop is ruggedized with a rubber bumper around the top cover and stronger corners for protection in case it is dropped. The hinges and hinge brackets have been strengthened.
The ThinkPad X131e Chromebook will be available to K-12 schools beginning Feb. 26 at US$429 through special bid pricing.
"I think this could be a pretty attractive option for school districts that are trying to equip their students with the latest technology but doing so at a reasonable cost," Charles King, principal at Pund-IT Research, told TechNewsWorld.
What Makes Up The X131e
The device has an 11.6-inch HD LED anti-glare screen offering 1366 x 768 pixel resolution. It has three USB ports, and an HDMI and a VGA ports.
The X131e weighs less than 4 pounds and will have enough juice in its batteries to last a school day without recharging, Lenovo claims. It's equipped with a low-light 720p HD webcam and is WiFi-capable.
Lenovo will customize the Chromebook with colors and etch school logos onto them as options. It also offers optional asset tagging services to help keep track of the devices.
The X131e also has a wireless activity LED built into the top cover so teachers can monitor the device's use in class, and it incorporates Lenovo's Always-On Active Protection System to prevent damage to the hard drive in potentially damaging situations.
The device also has dual-array microphones and suppresses keystroke noise.
Taking on Tablets in Schools
Tablets have become increasingly popular in the educational sector, and Accenture predicts that they will revolutionize education.
The Chromebook is less expensive than a tablet running some other operating system, Lenovo states.
That argument resonates with Pund-IT's King. "If you're looking for an iPad or a Windows-based product, you're looking at not only the investment required for the product and the platform, but also at going out-of-pocket fairly considerably for productivity apps," he said. "Google apps can be had at a fraction of the price."
Android apps for the educational sector include Kids Numbers and Math Lite, Alchemy — Genetics and Virtual SAT Tutor — Writing.
Edudemic lists 50 free Android apps being used in education.
Not So Fast
However, the Chromebook's main weakness is that it uses Web-based apps that require constant connection to the Internet, Julien Blin, directing analyst at Infonetics Research, pointed out. [*Correction – Jan. 23, 2013]
"I don't think the Chromebook has any chance of competing against the mini iPad, the iPad or the Nexus 7 because it becomes unusable if there's no Internet connection," Blin told TechNewsWorld. "Also, there's a lack of support for Java apps such as Blackboard or GoToMeeting that are very popular in schools."
Apple "have a dedicated sales force focusing on the education space and they have a great ecosystem of education-oriented apps," Blin remarked. "The worst part is they're not even trying that hard."
Yet another problem for Chromebooks is the lack of mindshare, Blin suggested. "Apple has already sold 2 million iPads in the education space, but Chromebooks are in use in only 1,000 K-12 schools today. I have a 3-year-old and, if he were in K-12 right now, I'd probably go for the 3G Nexus 7, which costs $299, and add a nice wireless keyboard for $70, and that would be cheaper than the Chromebook at $429." Getting a WiFi-only Nexus 7 at $199 would bring the cost, with the keyboard, to $270.
The Nexus 7, he said, "has a much brighter future than the Chromebook in the education space."
---
*ECT News Network editor's note – Jan. 23, 2013:
Our original published version of this story stated that Infonetics Research analyst Julien Blin told TechNewsWorld the Chromebook's main weakness is that it requires constant connection to the Internet. In fact, Blin made the point that the Chromebook uses Web-based apps that require a constant Internet connection.