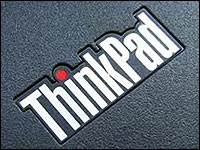 Lenovo on Monday announced a new $950 business ThinkPad, the T431. The company launched the Ultrabook into a market that had a dismal showing in 2012; IHS iSuppli had to slash its Ultrabook estimates for 2013 from 61 million units to 44 million.
The device was designed after research conducted over nine months worldwide of the user habits of both people who used ThinkPads and those who didn't.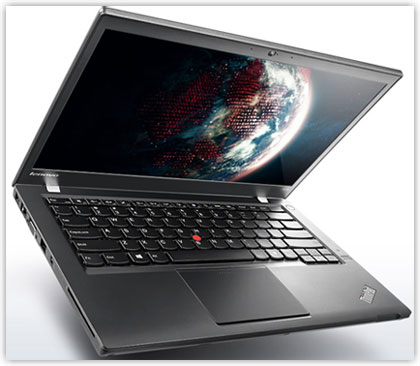 The New Lenovo T431 ThinkPad
That resulted in 26 new features for the T431, including a new trackpad with click functionality and a very thin display bezel.
"Lenovo's Ultrabook models have been performing well in the market, and the new Ultrabook design is a natural evolution of the class-leading ThinkPad T series," Lenovo spokesperson Adrian Horne told TechNewsWorld. "The T431 is optimized for business with a new backlit precision keyboard and 5-button glass touchpad, and continues the ThinkPad legacy for ruggedness and durability by meeting Mil-SPEC 8 standards."
The T431's Specs
The ThinkPad T431 is built around Intel i5 or i7 processors with Turbo Boost, has Intel HD Graphics, up to 12 GB of memory and up to 1 TB of disk storage. It weighs 3.6 pounds and is less than 21 mm thick.
It has a carbon fiber top cover and a magnesium bottom shell with integrated roll cage. The device has a 14-inch HD+ display with 1600 x 900 resolution. It also has an integrated 720p HD camera with face tracking for Web conferencing. It has integrated Intel HD Graphics and Dolby Home Theater v4 for improved audio and video performance.
The T431 has a built-in fingerprint reader that lets users switch it on and log on in one move. It has a hardware password manager for central security management and self-encrypting drives. The device offers Lenovo RapidBoot 2.0. It has two USB 3.0 ports that are always on, so users can charge external devices without having to power up the ultrabook. The T431 has a mobile hotspot feature and WiFi, Bluetooth and Ethernet connectivity.
Lenovo's research found that users prefer simplicity and modern elements in their devices. The company improved the placement of the keys on its keyboard, designed the display with a super-thin bezel and introduced a new Graphite Black color for the case.
Also as a result of the research, the trackpad features a larger multitouch glass surface that optimizes Windows 8 gestures, offers click functionality and TrackPoint behavior.
The T431 is available with Intel vPro for easy management. It supports ThinkPad docking.
Business features include 24 x 7 priority support; warranty extensions for a total duration of 4 years; accidental damage protection; and a Keep Your Drive option that lets users retain failed drives for security. Lenovo also offers a professional flexible asset tab based on purchasers' specs so T431's can be tracked right out of the box.
The ThinkPad T431 will be available in April. It will come pre-loaded with Windows 7 Professional or Ultimate, although Lenovo recommends Windows 8 Pro.
Complaints, Cavils and Criticisms
The changes incorporated as a result of the research appear to have been subtle enough that they're not obvious at first glance. The screen resolution is not as high as some of the other Ultrabooks on the market.
The ThinkPad T431s represents good value for an enterprise-class Ultrabook, Horne contends.
"We do not believe that the T431s has restricted features," he said. "The majority of users commented that a 1600 x 900 resolution on a 14-inch display was more than sufficient and minimized eye strain." The integrated HD graphics "deliver the performance expected of this class of business machine."
Continuing the Lenovo Tradition
"We have to look at this announcement as the next generation of T400s from Lenovo, rather than what it means competitively or how it relates to Ultrabook announcements," Jeff Orr, a senior practice director at ABI Research, told TechNewsWorld.
"This, in Lenovo's own words, is an evolution of its mainstream computer and business laptop," he said. "Lenovo's not trying to use the latest technology, it's trying to respond to its current and potential audience, and I applaud them for that. They needed to keep as much of the Lenovo message and attributes that keep people going back to Lenovo."