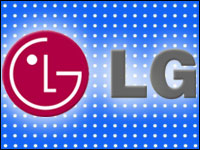 LG Electronics has revived the webOS operating system for its latest line of smart TVs, the company announced on Monday.
In fact, LG will use webOS on more than 70 percent of its smart TV lineup this year, the company said.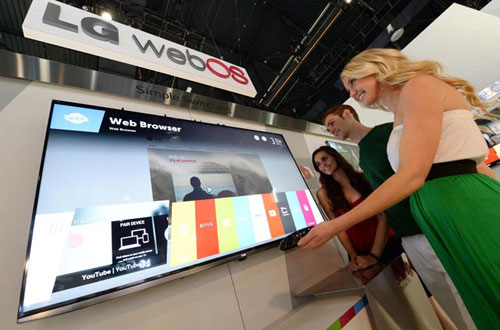 "The beauty of webOS is that it provides so much freedom and is so simple to use," said In-kyu Lee, senior vice president and head of the company's TV division. "Consumers will find navigating, exploring and switching between different forms of content on webOS a truly enjoyable, not frustrating, experience."
'Bean Bird'
Toward that end, LG's implementation of Linux-based webOS for smart TVs — revealed at International CES 2014 — focuses on simplifying three key components of the user experience: connection, switching and discovery.
The first, simple connection, aims to make it simple for consumers to set up their TVs. It uses an animated character called "Bean Bird" to guide users through the setup process and to pair their magic remotes.
LG also promises that webOS will instantly recognize external devices users plug into the TV; the operating system provides a pop-up menu listing all available options for interacting with the external device.
YouTube and Netflix
Simple switching is designed to let owners flick among their most recently used apps, and images released by LG indicate apps including YouTube and Netflix will be available on the new TVs.
The platform uses a scrollable menu called the "Launcher" at the bottom of the screen. This, according to LG, allows users to switch among broadcast TV, smart TV content and media from external devices without having to revert to the home screen first. It also enables multitasking, so users can watch TV or play a game while downloading content.
The new TVs will also include Web browsers, which may use the voice- and gesture-recognition features that have cropped up in several LG units over the last few years.
Meanwhile, LG hopes to make content discovery easier through the Today menu on webOS smart TVs. This tool recommends popular TV shows and movies to watch. The menu appears horizontally in the middle of the screen and users can scroll up and down using the wheel on the magic remote.
In addition, the LG Store promises to let users access broadcast TV programs, games and movies for viewing or download.
First in Korea
The new platform enables developers to easily create apps and makes LG's smart TVs more compatible with other platforms, the company says.
While details on pricing and availability are scarce, LG said that smart TVs running webOS will first emerge in Korea, then shipping to the U.S. and Europe before becoming more widely available. It is demonstrating webOS on OLED TVs, 4K UltraHD TVs and other models at CES. It is not clear whether LG intends to use webOS on other products, such as its mobile line.
The company did not respond to our request for further details.
'The Last Hope for TV Vendors'
LG acquired webOS from HP in February last year, including licenses for HP's intellectual property for use with products using webOS. HP had bought the operating system when it acquired Palm in April 2010, where the OS was perhaps best known for powering the Palm Pre.
On the surface, it may seem odd that LG would acquire a mobile OS to power a smart TV line, but analysts suggest the move is a logical one.
"The smart TV is definitely the direction that most of the TV vendors will need to move," Linn Huang, senior research analyst of clients and displays at IDC, told TechNewsWorld. "From our perspective, TV intelligence is the most critical part of the TV market strategically for the TV vendors. It's basically the last hope for TV vendors to make their products more relevant in the connected-computing, multi-device home."
There's still considerable fragmentation in the industry, Huang added — "a lot of the TV vendors themselves are still using proprietary versions of Linux."
In general, TV vendors "have historically been very conservative with their revenue streams," he pointed out. "I think they all view TV intelligence and over-the-top video as basically a way to put their hands further into the pot of new revenue streams on the TV side, and I think to that end we'll see more and more vendors try different operating systems.
"I think webOS is just a flavor du jour at the moment," he suggested.
'A Much More Mature Platform'
TVs "have to run like appliances — there's not much money for technical support or anything else," Rob Enderle, principal analyst at the Enderle Group, told TechNewsWorld.
With webOS, LG can "keep the costs down, and webOS is already developed so they don't have to develop one from scratch," Enderle added. "There are people who know how to develop apps for it. That work has already been done, even though we don't have a lot of app development going on at the moment."
The result for LG is "a much more mature platform than the typical TV would have that's running a platform that the TV manufacturer developed themselves," Enderle continued.
Moreover, it's not one that can be easily copied.
"They don't want another manufacturer showing up next week with the same stuff they've got, running the same platform," Enderle explained. "You really have to think about differentiation more than anything else. If people like their particular capability, you can't just go to say Google and say, 'give us that, we want that too.' WebOS, in theory, gives them a competitive edge."