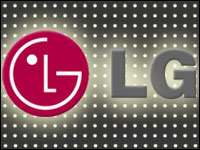 LG — the other major Korean smartphone maker — on Wednesday unveiled its G2 device in New York, in what might be construed as an attempt to pip Samsung, which is slated to unveil its Galaxy Note III phablet on Sept. 4 in Berlin.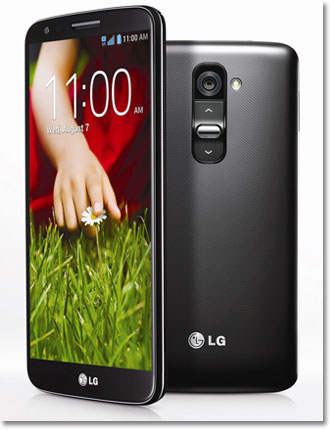 LG G2
"The most innovative aspect is the design," LG president and CEO Jong-Seok Park told a packed audience at the launch, which is based on "thousands of hours" of observation of smartphone users. That led LG to have only one control button placed on the back right, where a user's forefinger would rest when holding the smartphone.
"I think they've come a long way in terms of quality and style in general, and so are more competitive to Samsung than they've been in the past," Maribel Lopez, principal analyst at Lopez Research, told TechNewsWorld.
"By and large, LG makes good phones and, in terms of features, it's very competitive," remarked Michael Morgan, a senior analyst at ABI Research.
LG had about 6 percent of the overall global smartphone market in Q2 and 7.5 percent of the global Android smartphone market, which puts it third overall after Apple and Samsung, Morgan pointed out. "They've done that through solid devices."
The LG G2 will be available from all four major carriers in the United States and from 130 carriers worldwide.
It will be rolled out over the next eight weeks, beginning in South Korea, but LG did not disclose the specific dates or pricing details.
The G2's Specs
The LG G2 is the first smartphone to be based on the 2.26 GHz Qualcomm Snapdragon processor with a quad Krait CPU. It has an Adreno 320 graphics processing unit and runs Android 4.2.2. The G2 has a 13-MP front camera and a 2.1-MP rear camera. Its rear camera takes 1080p HD videos at 60 fps with 423 ppi resolution. It has optical image stabilization. The camera lenses are made from antismear sapphire crystal glass, which is stronger than tempered glass. Low-light picture-taking capability, which has been a perennial problem with smartphone cameras, is fairly good.
The phone's display has a 0.1-inch bezel and about 6.2 million pixels — about 30 percent more than the roughly 4.2 million offered by full HD AMOLED screens. Graphic RAM reduces the display's energy consumption by up to 26 percent and increases the phone's usage time by up to 10 percent.
The G2 has a 3,000 mAh battery, and it will be available in black or white.
Its Answer Me feature automatically lowers the ringtone and answers calls when the phone is put to the user's ear. A Plug & Pop feature recommends options or related features when the phone's sensors detect the earphone or USB cable plugged in.
The G2's Text Link feature lets users manage text messages and calls up the appropriate app, such as a calendar or map based on the content of incoming messages.
Its QuickRemote feature lets the G2 learn from conventional home entertainment device remotes and be customized to operate multiple devices with flexible layouts and keys.
A Slide Aside feature lets users slide open apps off to the side with a three-finger gesture. The G2 has a Guest mode that, like a PC, lets other users access what is, in effect, their own desktop on the device with apps preselected by the user.
Deconstructing the G2
"I think the back button idea is a good one, because that's where my finger rests when I hold a smartphone, so kudos for them," ABI's Morgan told TechNewsWorld. "Another good thing is when you lay the G2 down, it lifts the back a bit and so will keep the camera lens from being scratched."
Quality is another plus for LG, Morgan said. "Samsung's premium features are not that reliable, but the premium features on LG are. LG's features may not be super-cutting-edge, but there's nothing I want to do on it that I can't."
LG's secret sauce, said Morgan, is offering "95 percent of Samsung's capabilities at 80 percent of the price."