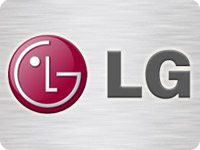 LG Electronics has revealed initial plans for the rollout of its curved screen LG G Flex handset in the U.S. and Europe.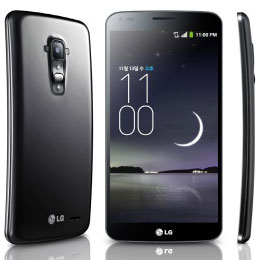 Until now, the LG G Flex has been available only to consumers in Asia — namely in LG's home market of Korea, as well as Hong Kong and Singapore.
Sprint will sell the device in the U.S. beginning Jan. 31 through its online store and Feb. 7 at retail locations. AT&T will make the LG G Flex available for preorder online and at retail stores starting Jan. 24, but it did not reveal when consumers actually will get their hands on the device.
2-Year Agreement
Both carriers are selling the LG G Flex for US$299 with a two-year service agreement.The handset also will be available from T-Mobile, but the company has not released any information about dates.
Meanwhile, consumers in 20 European markets will be able to get their hands on the LG G Flex starting next month. It will be available in the UK, Germany, France, Italy, Sweden and Austria, among others.
The smartphone, which LG announced in October, is designed to follow the contours of the holder's face, allegedly boosting voice and sound quality by bringing the microphone closer to the user's mouth.
Self-Healing Function
The LG G Flex includes an elastic coating on the rear, described as a self-healing coating that repairs scratches.
The curved screen measures 6 inches and has a 1280 by 720-pixel OLED display. The LG G Flex includes 13.0 MP rear, and 2.1 MP front-facing cameras and weighs 6.2 ounces. It uses a 2.26 Ghz quad-core Snapdragon processor and 2 GB of RAM to power the Android Jelly Bean 4.2.2 operating system, and it includes 32 GB of eMMC storage.
The curved battery, meanwhile, has a 3,500-mAH capacity, which LG claims is more than enough for a full day of usage.
The phone offers a Dual Window mode to snap apps into place for multitasking, along with fast access to photos, videos, and YouTube from the lock screen. LG pitched the curved screen as offering an "IMAX-like" experience when playing games or viewing videos in landscape mode.
Demand Unclear
It is not yet clear how consumers in the U.S. and European markets will take to LG's splashy device.
"Their big thing is, this [screen] is going to be a lot more immersive," Ramon Llamas, research manager of mobile phones at IDG, told TechNewsWorld.
"A lot of other smartphones make that claim. Some of those screens are bigger, some are brighter, some have better resolution. The way I look at it with the G Flex is, how is this going to be entirely different? That's the task LG has in front if itself to persuade people to switch over," he said.
"I think they're trying a different form factor and trying to see if it catches on," Carl Howe, vice president of data sciences research at the Yankee Group, told TechNewsWorld.
"The challenge with curved screens is, so far, they seem to be a solution looking for a problem. They may be more suited to some types of wearables. In this case, it's not being used as a wearable function, but more trying to make the phone ergonomic to in some sense replace the old flip phone in terms of how it's shaped," he explained. "I don't think we'll know whether that's an important feature with consumers until we find out whether they'll vote with their wallets for it."