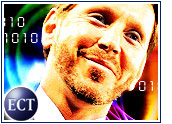 Linux received a boost from Oracle today when the Redwood City, California-based company certified its database product on Red Hat Enterprise Linux 3. In addition, Oracle announced it will provide support for this product running on the Linux platform.
"This is another indicator that our partnership with Oracle is very strong and we are working closely with Oracle to drive features into Red Hat Enterprise Linux 3," Red Hat spokesperson Leigh Day told TechNewsWorld. "We take great consideration of the needs of Oracle customers."
High-End Target
Certification — which entails some 1,000 tests to ensure an operating system is compatible with Oracle's software and the hardware platforms on which it runs — is a key step toward Red Hat Linux moving into the high-end enterprise market, according to Oracle's director of Linux engineering, Wym Coekaerts.
"EL3 allows us to go into the really high-end enterprise market," he told TechNewsWorld. "We have a huge presence in the enterprise market today. What we're looking at now is the small percentage left at the high-end corner of the market. We're trying to clean that up so we have a message for Linux across the board."
Oracle's latest endorsement of Red Hat isn't merely a public show of support for a major standard bearer for Linux, added Laura DiDio, senior analyst at the Yankee Group. "Oracle has a very well-defined and fleshed-out Linux initiative that is both tactical and strategic," she told TechNewsWorld.
$100M for Developers
As an example of just how serious Oracle is about Linux, DiDio cited the company's US$100 million campaign launched earlier this year to encourage third-party developers to create Oracle applications that run under Linux. "This is real," she said. "It's not just a me-too, lip-service press release."
DiDio added that certification of Enterprise Linux 3 is another sign that the movement of Linux from the perimeter of the infrastructure into the mission-critical core of the enterprise is in full swing. "There are a lot of people jumping on the Linux bandwagon," she said. "They're being encouraged by the likes of IBM, Oracle, Dell and HP.
"Linux has an amazing amount of momentum," she added. "If you don't have a Linux strategy, you could risk being left in the dust."
Momentum Buster
A momentum buster for the open-source operating system, though, could be a lawsuit by SCO claiming that IBM pilfered a portion of code used in Linux and AIX from SCO Unix System V.
While that lawsuit creates an element of risk for Linux users, DiDio argued that it's a risk many companies feel is worth taking. "A lot of firms would find it far riskier not to put their muscle behind Linux," she noted. "A lot of folks believe that there's no way that SCO is going to beat IBM."
Many of the companies that use IBM Linux "aren't that worried at this point, publicly," she added. "Privately, people are saying, 'Hmmm, what does this mean?' But they're thinking it will be a year before this gets to court, and most organizations are focused on the road most directly under their feet."
No Risk for Oracle
As for Oracle, the company seems to be outside the legal wranglings so far. "Oracle or its database hasn't been named as infringing on the SCO System V code," DiDio said. "So at this point there is no risk to them."
Oracle's Coekaerts added that his company is sending a clear message to its customers about where it stands on Linux. The company has moved to Linux as its basic development platform. "As a message to our customers and our partners, that speaks for itself," he said.
"We're not holding back, and our customers are not holding back," he added.