Monica Jain is the chief product officer and cofounder of LogicHub.
In this exclusive interview, Jain shares her insights on how women in the cybersecurity field can get results and command respect.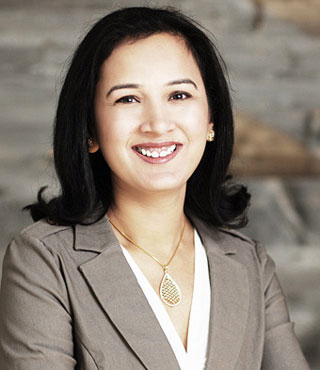 LogicHub Chief ProductOfficerMonica Jain
TechNewsWorld: Describe your career. How did you get interested in the field of cybersecurity?
Monica Jain:
When I left college with my master's degree in computer science, I was always interested in analyzing the data. I was introduced to a company that was a pioneer in the market, and that's where my career in security started. I fell in love with security because it's all about finding and analyzing the data, and about crunching the data. That's how I started with security. I've never left it since then.
TNW: Why did you cofound LogicHub, and how is the company unique in the world of security?
Jain: It was really driven by the passion I had to meet my customers. I had been out there for 15-plus years and had been meeting customers throughout the globe. I like to understand where there are pain points, and there were so many times that I thought technology could help them with these pain points.
That observation kept building throughout the years, until 2015, when I thought something had to be done to fill the gaps and solve the problems with technology. Now it's time to build a technology that I have been thinking about.
LogicHub is a security-intelligent automation platform. We're trying to automate the logic that security professionals are applying in their day-to-day job. We're trying to sit next to that analyst and understand what logic he's applying, capturing it and replicating it. I have seen many technologies in this field, but to be honest, we cannot ignore the intelligence of the analyst.
We need to put his knowledge at machine speed and replicate it. That's the whole premise — to capture that knowledge, automate it and apply it, so the analyst can be freed up to analyze new things.
Let's say an analyst has to look at an alert and decide if it has to be escalated and sent to another team, or if it's a benign alert. That process requires a lot of analysis and correlating lots of different pieces of data. The analyst will start with one point and decide if this IP is OK or not, and then he might come back with another question — who owns the IP?
There's a chain of decisions across the chain of data that he has to analyze in order to come up with a decision. I will sit with the analyst and determine his logic and tribal knowledge. We codify all of that intelligence and turn it into machine code. So if the same event happens, we can apply that logic ahead of time, and he can focus on newer things that he has not seen before.
TNW: What challenges have you faced in your career as a woman in the security field?
Jain:
This is an interesting question for me, and I've thought about it many times, particularly when I read blogs about this topic. I would acknowledge that it happens with many women — they are challenged. For me, though, I have always been well-respected and acknowledged by my customers and colleagues. I never had challenges particularly because I was a woman. I will say that respect comes with results.
We should always focus on our hard work and results, and hopefully we'll get respect from people around us. I was fortunate to have great mentors around me, and most of them were men. They have helped and supported me throughout this journey — even when I was going to start this company. I feel that I have been fortunate to get a lot of support from my customers, colleagues and mentors.
TNW: How can women be supported in STEM fields — particularly those related to security?
Jain:
People ask if they should jump into something or not, and I always tell them that if you are passionate about it, you should follow that passion. We should put our energy into producing good results.
We should also be mindful of our mentors. If you're not getting the support you need, find a new mentor. Find the right alignment with them where you can actually thrive. In the end, the results are what matter, and good mentors focus on results.
TNW: In what ways do you mentor others?
Jain:
I do have a lot of young women who call me with questions about their careers. I have three or four people each month reaching out, and I do ask them, what are you passionate about? They tell me, and I tell them how to follow their passion, and how to follow that passion to get results.