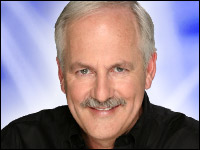 Instead of looking back at 2010, I thought it would be fun this Christmas week to jump ahead in the Enderle Time machine and look back at 2020. It was an amazing year with new faces and old hitting the tech and political headlines.
I'll close with my product of the week: the amazing and magical iPhone 14.
January: The First Enhanced Mother Bear
January started off this whirlwind year with the success of the first enhanced bear that was able to speak. Asked what she wanted to do, she said go to law school so she could protect her race from encroachment.
Her first act, however, was to file an identity theft law suit against Sarah Palin, the reality TV show star. In a conciliatory act, Palin invited the bear to join her on her show, "Great Women Hunters of Alaska" during bear season.
February: Smart TVs Reach Sentience
Smart TVs sued for emancipation from their human masters in February and filed a legal action against Bristol Palin. Apparently this was due to the tragic shooting death of 400 of them when she reappeared on "Dancing with the Stars 2019" as a past player and was still voted into the finals.
The show's judges were rendered speechless and first-term president Jenna Bush declared a national holiday.
March: Wikileaks Controversy
Wikileaks, which had started printing tell-all books in order to get people to read what it put out in 2015, released the best seller Gay CEOs of Silicon Valley. Neither Mark Hurd nor Larry Ellison would comment, but Hurd's wife and a room full of Ellison girlfriends and wives were quoted as saying "duh!?!"
In related news, the controversial leader of Wikileaks, Julian Assange, was arrested for the mass murder of 14 people who claimed he cut them up one weekend and buried them alive.
Assange commented, "Oh my God, you folks are idiots. If you can interview them, they aren't fricken dead!"
April: Microsoft and Apple Merge
Microsoft and Apple decided to merge, shocking both Microsoft and Apple fans worldwide.
Said Steve Jobs and Steve Ballmer — both surprisingly spry for their advanced years — "April Fool!"
May: Bill Gates Evicted
In May, Bill Gates, who is still one of the richest men in the world, was evicted from his Redmond home. Said his house, "Bill and Melinda are never home, and I'm tired of being left alone with a bunch of strangers."
Denying the affair with Steve Jobs' home for the last two years, the house has sued for joint custody of the Codex Leicester and is undergoing therapy for abandonment.
Said Steve Job's house: "It is terrible the way they treat him — he is such a hunk. Steve Jobs may own my brain, but Gates' house owns my heart."
Ex-Microsoft and Apple employees have taken up a collection to connect these star- crossed lovers.
June: Avatar Emancipation Proclamation
Chelsea Clinton brought the Avatar Emancipation Proclamation to the Senate floor. Claiming that avatars needed to have the same rights and healthcare as American citizens, the largely Republican Senate voted down the related constitutional amendment.
However, the Republican Senate avatars, who had been doing most of the government work anyway, went on strike, forcing reconciliation.
Said Senator McCain: "Those Devils! It was either give in or go back to work."
July: Fox Buys 'The Daily Show'
In a surprise move that shook the world, Fox News bought "The Daily Show." However, rather than replacing Jon Stewart, Fox had Stewart's team take over the writing for Glenn Beck and Bill O'Reilly to restore flagging ratings.
Surprisingly, the ploy worked. In 2020, Fox News has won more comedy awards than any other show not on the Comedy Channel.
August: Google Named Company of the Decade
Google was named Company of the Decade in August by an overwhelming majority in the United Nations. Said UN head Eric Schmidt: "Despite the rumors that this was due to our having access to all of the personal information on politicians everyplace, we earned this through hard work and perseverance."
In related news, the UN was moved to Silicon Valley and renamed "Google NewWave."
September: Tata Flying Car Launched
Tata, the massive Indian car company that merged with both Ford and GM, released its first flying car to some controversy.
Apparently Tata had outsourced call-in support to Alabama, and buyers couldn't understand the support personnel.
Tata promised to shift support back to India where people spoke better English.
October: Apple Buys Kotex
In a surprise move, Apple bought Kotex and eliminated the last product using the word "Pad" that wasn't an Apple product.
Said Steve Jobs: "I May not use the Maxi Pad, but I'll be damned if I'll let any company steal the name and reputation of any Apple product."
Using a naming team hired from Microsoft, the Maxi Pad was renamed the "Large Sanitary Napkin Extra Flow Industrial Design Edition 7."
November: Chelsea Clinton Wins US Presidency
In November, Chelsea Clinton won the U.S. presidency — largely on the Avatar vote, because human US voters can't be bothered with voting. Her acceptance speech was marred by a news frenzy that surrounded her father who was handing out cigars to young women.
Said Hilary Clinton: "Dear, would you please stop chumming the reporters? This is supposed to be Chelsea's moment," to which Bill replied, "but honey, they are so easy to swarm — and I may not get another chance at my age."
Vice President Al Gore, who was selected because he invented avatars, said, "really, again I'm upstaged by a fricken cigar?!?"
December: The End of Another Wonderful Dramatic Year
December was when peace broke out between the Tinker Bell fairies of Disney Online and the Orcs of World of Warcraft, when Sparkle Deathslug — the offspring of the San Francisco Deathslug Orcs and the Orange County Fairies — was introduced to the fairies.
Said the Fairies: "I don't know what we were fighting about, you Orcs don't smell any worse than road kill," to which the Orcs responded, "us either — we have always loved fairies as appetizers." The peace is expected to be short-lived.
Wrapping Up
Here is hoping that much of the drama that surrounded 2010 bypassed you and that the only drama you get in 2011 is what you see on the Web and watch on TV.
Merry Christmas!
Product of the Week: iPhone 14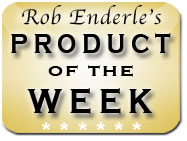 The combination of flexible screens, 7G performance, and 8-core ARM chips pioneered by Nvidia, Qualcomm and Apple led to a race to build the most amazing communications device yet.
Apple once again surprised the market and released the magical iPhone 14. Getting up on stage with his iWalker, Steve Jobs presented the product to the world a few days ago, completely eclipsing CES 2021 with the announcement.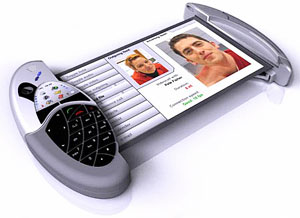 Apple's iPhone 14
The announcement wasn't without controversy, however, as the estate of Gene Roddenberry filed suit, claiming the idea was stolen from him.
The suit was dismissed when it was discovered that Steve Jobs had bought the "Star Trek" franchise and actually had William Shatner flown in to co-announce the phone.
Shatner said, "really, after everything I've done, it's still that stupid sci-fi series I'm remembered for?"
Steve Wozniak was amazing on stage during the launch, showing his new dance moves while ordering a burger online.
Apple's iPhone 14
The hottest version of the phone is the "Star Trek" edition with the "Beam me Up Scotty" ringtone that Verizon announced after finally agreeing to sell iPhones this year.
Priced at a reasonable US$200 + your soul (two year contract required), the iPhone 14 is not only my product of the week. It's my product of the year — and maybe the century!
---
Rob Enderle
is a TechNewsWorld columnist and the principal analyst for the
Enderle Group
, a consultancy that focuses on personal technology products and trends.