The first reviews of Windows Phone 7 smartphones — the Samsung Focus and the HTC HD7 — are in, and they range from lukewarm at the low end (nice, but not enough pizzazz) to acceptable (much improved but not enough features).
Will smartphone buyers be influenced by the reviews? Or do they generally decide what they want first, then go get it? Will the reception for WinPho 7 and smartphones running the operating system make Microsoft's future or break it?
Some Thumbs-Ups But no Thumbs in the Eye
Many reviewers say Microsoft has done a good job with Windows Phone 7, not just in terms of the platform itself, but also in the clean break it made from the flagging Windows Mobile OS.
Smartphone buyers didn't find any difficulty in staying away from post-Windows Mobile 6 versions, preferring instead to wait for what at the time was designated Windows Mobile 7. However, after the spectacular failure of the Kin smartphone, which Microsoft launched in April and pulled from the market a few weeks later, dropping a cool US$240 million or so in the process, consumers were wary.
Their concerns were heightened by the delay in launching WinPho 7, which was attributed to Microsoft's decision to rewrite the operating system from scratch.
"There's a lot stacked up against Microsoft in terms of its own history, and the pressure has been on them to put out a product and a service that make people forget what Windows Mobile was like in the past," Ramon Llamas, a senior research analyst at IDC, told TechNewsWorld.
The decision to rewrite the OS from scratch seems to have paid off, by and large.
WinPho 7 is "light-years ahead and beyond what Windows Mobile 6.x have been," Llamas said.
"From what I've seen, Windows Phone 7 smartphones are very much on par with iPhones or Android smartphones," he added.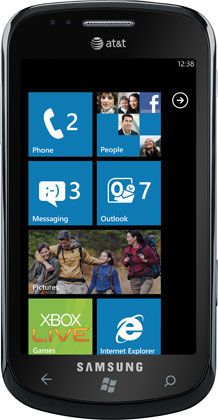 Samsung Focus
"I've seen and played with a Windows Phone 7 phone, and I didn't see any problems with the operating system" Maribel Lopez, founder and principal analyst at Lopez Research, told TechNewsWorld. "I found it quite easy to use, and you know, some Android smartphones are easier to use than others."
Most of the early reviewers like WinPho 7, although they point out it lacks a few essential features and enough pizzazz to actually go head-to-head with Apple's iOS or with Android.
Never Mind the Sticks and Stones
Still, perhaps it would have been better if WinPho 7 had generated enough passion to get people to either really love it or hate it.
"Negative reviews can get people motivated to disagree with them, and that drives sales; positive reviews also can drive controversy, and clearly people will buy on them, but lukewarm reviews don't drive any controversy and don't excite people about the product either," Rob Enderle, principal analyst at the Enderle Group, told TechNewsWorld.
"Normally, reviews don't kill a product per se; they might give you some hesitation, but you'd still want to see it," Lopez Research's Lopez said.
"I've just had some great conversations with carriers and retailers, and I've learned people initially come in looking for a phone with a particular operating system — Android or BlackBerry or iOS," IDC's Llamas remarked. "But two factors really help them decide after that — cost, and whether the smartphone suits their needs."
While most of the newer smartphone models provide access to the Internet and to social networks, they implement these differently through their user interfaces, Llamas explained. "The question is, does the smartphone provide this access in the way you like?"
Where Does WinPho 7 Go From Here?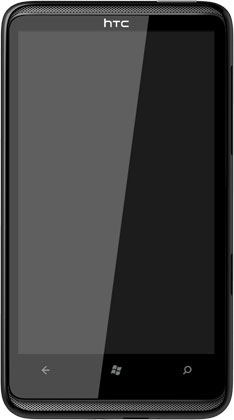 HTC HD7
Perhaps the next round of reviews on WinPho 7 will generate more passion, as more WinPho 7 devices hit the market and Microsoft tweaks the OS to add some of the features reviewers say are lacking.
Or maybe Microsoft should rethink its advertising.
"Windows Phone 7 is one of those operating systems that won't come alive for you until you play with it," Lopez remarked. "A flat campaign won't do it; I think an in-store presence and a multimedia presence are critical to get people excited about the platform."
Microsoft did not respond to requests for comment by press time.
Besides devices, Redmond has to catch up in other parts of the smartphone market where it's lagging if it is to see WinPho 7 succeed. The most prominent of these is its lack of apps.
"Microsoft needs lots of apps, it needs apps like games from Electronic Arts, because it's very difficult to wrest mindshare from Google and Apple right now," Lopez Research's Lopez said. "We saw how tough it is in the smartphone market when [Research In Motion] came out with a more friendly OS — it got a ho-hum yawn. Windows Phone 7 runs the risk of getting a ho-hum yawn too."