Startup company Lytro has announced what it calls the first light field camera for everyone.
This will let users take photographs, then select the focal point later.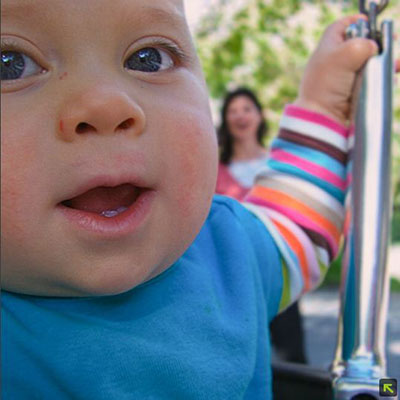 A photo with focus on the foreground
The camera uses light field sensors to capture the color, intensity and vector direction of all the light rays in a scene, then uses algorithms to process them and let users change the focus as desired after taking the shot.
Clicking on the blurred parts of photos in Lytro's picture gallery brings them into sharp focus through what appears to be streaming technology.
"This is a camera for everyone," Nicki Dugan, a spokesperson for Lytro, told TechNewsWorld.
"A light field camera removes all the pain points from traditional photography — difficultly of use, missed shots, images focused on the wrong thing, not enough light and so on," Dugan added.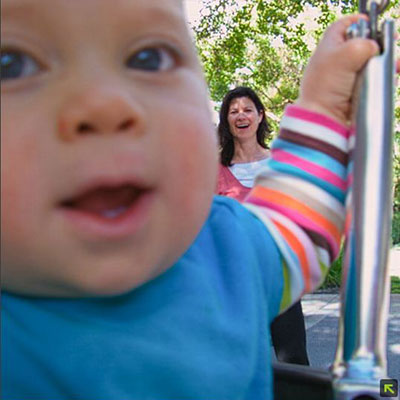 The same photo with focus on the background
The Lytro light field camera "is the first work" that makes light field photography practical within the context of a real hand-held camera, and as such is a "significant development in photography," associate professor Ravi Ramamoorthi from the University of California at Berkeley told TechNewsWorld.
Shedding Light on Lytro's Device
Photographs taken with a Lytro camera can be refocused even years after they were taken, company spokesperson Dugan said.
The focus of the photos can be switched seamlessly between 2D and 3D views, Lytro stated.
Users won't have to worry about camera and lens settings, and there will be no shutter lag, Lytro claimed.
Lytro camera users can take photos faster than they could with a digital camera because they don't have to focus the device first, Lytro said.
Further, a flash won't be necessary because by using all the available light in a scene, light field cameras can capture better-quality pictures in very low light.
Sophisticated algorithms in the Lytro camera will enable all these features, Lytro said.
Light field cameras capture the individual rays in a scene and preserves the full 4D extent of the light field, UC Berkeley's Ramamoorthi said. This allows refocusing after the fact, he explained.
Conventional cameras, on the other hand, integrate all the rays emanating from an in-focus point in the scene onto one pixel, reducing the 4D light field to 2D, Ramamoorthi said.
"For out-of-focus points, conventional cameras will have defocus blur," Ramamoorthi remarked.
Light Fields and the Matrix
Remember Keanu Reeves ducking the bullets in the movie "The Matrix?" That was light field technology in action.
Light fields are based on the idea of rendering new images of a virtual scene from existing images rather than from 3D models.
You can think of a light field as an array of images of a scene taken from multiple perspectives from closely spaced viewpoints.
Devices for capturing light fields photographically can range from an arc of cameras, as was used for the slow-mo bullet effect in "The Matrix"; moving handheld cameras; dense arrays of cameras; or robotically controlled cameras.
For example, Marc Levoy and Pat Harrahan used a video camera mounted on a computer-controlled gantry to create light fields from large arrays of digitized images.
The largest known light field, of Michelangelo's statue of "Night," contains 24,000 1.3MP images.
More Illumination on Light Fields
Applications for light fields exist anywhere computational imaging is used. That would include the fields of art, science, engineering and medicine.
Some of the core ideas in light field photography have existed since 1908, Ramamoorthi stated.
However, Lytro CEO Ren Ng developed the original light field camera in his Ph.D. dissertation at Stanford in 2005, UC Berkeley's Ramamoorthi said.
"This is a revolutionary concept since new types of images can be created by after-the-fact focusing," Ramamoorthi pointed out.