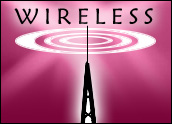 In a bid to avoid the bitter battles that have raged around third-generation (3G) wireless technology, owners of the patents on which the fourth-generation LTE (long-term evolution) wireless technology is built have agreed to charge each other "reasonable" license fees.
The Magnificent Seven are Nokia, the world's largest handset maker by volume sold; Sony Ericsson; NEC; Alcatel-Lucent; NextWave Wireless; Nokia Siemens Networks; and Ericsson.
They've agreed to a framework based on fair, reasonable and nondiscriminatory licensing, and won't charge each other royalties of more than 10 percent of the resale price for handsets.
However, whether the framework succeeds remains to be seen because Qualcomm, another owner of several LTE patents, is not involved in the agreement.
Band of Brothers
The Magnificent Seven, and Qualcomm, are all members of GSA, the Global mobile Suppliers Association, an association formed in accordance with Swiss law and headquartered in Zurich. Any company engaged in supplying GSM/3G products and services can apply to join.
Other members of GSA include LSI Logic, Motorola, Panasonic, Broadcom and HP.
GSA claims to represent companies with more than 80 percent of the global GSM/3G market.
The Patent Wars
That brotherhood hasn't helped stave off any patent disputes: Qualcomm has been involved in several patent battles with various opponents, including Broadcom and Nokia.
Currently, Nokia and Qualcomm are fighting legal battles in the U.S., the UK, Germany, France, Italy, the Netherlands and China. These were kicked off when Nokia demanded last April that Qualcomm reduce its patent fee demands.
Qualcomm has been getting hammered: Last month, the U.S. International Trade Commission stood by its December ruling that Nokia did not infringe three Qualcomm patents; then, a UK High court threw out Qualcomm's bid to prevent Nokia handsets being sold there on the grounds of patent infringement.
The next battle will take place in a U.S. court, in Delaware, this July.
The enmity between the two may be why Qualcomm has not joined the Magnificent Seven in their plan to reduce patent fees. Or perhaps Qualcomm may have something up its sleeve.
"I think the reason Qualcomm wasn't involved could be the bad blood between Nokia and them," JupiterResearch analyst Neil Strother told TechNewsWorld. "But they're a pretty smart company; they may have some patents and maybe they will get some money without joining this group of seven."
The Fourth Generation
The full name for LTE is 3GPP LTE, and it's the name of a sub-project within the Third Generation Partnership Project (3GPP) to improve the UMTS mobile phone standard for future use.
Established in December 1998, 3GPP is a collaboration between the European Telecommunications Standard Institute; Japan's Association of Radio Industries and Businesses/Telecommunications Technology Committee; the China Communications Standards Association; North America's Alliance for Telecommunications Industry Solutions; and South Korea's Telecommunications Technology Association.
The aim was to make a globally applicable 3G mobile phone system specification within the scope of the International Telecommunication Union's International Telecommunications-2000 project.
The LTE project is not a standard; it will result in Release 8 of the UMTS (Universal Mobile Telecommunications System) standard.
UMTS uses W-CDMA (wideband code division multiple access). It combines GSM's Mobile Application Part core and the GSM family of speech codecs and can be connected to various backbone networks like the Internet, ISDN (integrated services digital network) and GSM (global system for mobile communications). The GSM Association has endorsed LTE.
Release 8 of UMTS will result in essentially a wireless broadband Internet system built on TCP/IP with voice and other services built on top. This is known as an "All IP Network," or AIPN.
LTE's Future
With its strong base, LTE will go far. It's based on GSM, which "has 85 percent of the world market," Strother pointed out.
In addition to the Europeans, both Verizon Wireless and AT&T — the two leading wireless phone companies in the U.S. — plan to use LTE.
"Verizon will roll out its 4G LTE network on the spectra it purchased at the 700 MHz wireless auction recently," company spokesperson Heidi Flato told TechNewsWorld.
The network will be launched in 2010 and, together with Verizon's nationwide network, will make the company "the preferred partner for developers of a new wave of consumer electronics and applications using this next generation technology," said Verizon President and CEO Lowell McAdam.
Earlier this month, NTT DoCoMo showed off its Super 3G/LTE display at CTIA in Las Vegas. And earlier this year, China Mobile Communications announced that it would join Verizon Wireless and Vodafone Group in a three-way operator trial of LTE.
What About WiMax?
WiMax, an alternative technology for which Sprint Nextel and Clearwire are trying to drum up money, is in some ways ahead of LTE.
Industry heavyweights are behind WiMax: Intel has developed a WiMax chip and owns 16 percent of Clearwire; Motorola is also betting on WiMax; and Clearwire and Sprint will incorporate Google applications such as Mail, Calendar and Talk into their platforms.
With a full rollout of LTE two years away, and the rapid pace of change, could WiMax beat it out?
Perhaps not. "Clearwire is still struggling with WiMax; Sprint is still in a world of hurt over WiMax even though it's rolling it out in a couple of markets later this year," Strother said.
Also, upgrading to WiMax may not be a good option. "WiMax takes fewer towers than LTE but it's a whole new platform and new technology, and, if you're committed to GSM, you'll think twice," he added.
"If the majority is going with LTE and upgrade costs aren't that great, it may win out. For an incumbent technology to die and be replaced by something else is pretty drastic," Strother concluded.