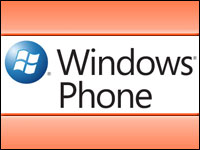 Microsoft on Tuesday released the latest version of its smartphone operating system, a version that could make handsets using the OS more competitive with market leaders Android and iOS.
The new release — Windows Phone 7.5, aka "Mango" — has more than 500 new features, according to Microsoft, most of which are aimed at improving the productivity of those who use phones running the operating system.
Mango makes it easier to set up groups of people, broadcast messages to them and keep tabs on what they're up to. Finding important groups is easier than ever because they can be pinned to a phone's start screen.
WinPho 7.5 also boasts better integration with social networks like Facebook, Twitter and LinkedIn. Facebook events can even be automatically posted to the phone's calendar app. Those events, though, are read-only. If you want to alter them, you'll have to go online to do so.
Speech-to-Text Alternative to Keyboard
A powerful feature of Mango is its ability to aggregate all the elements of a conversation into a single thread. So if a conversation is carried on through email, text message and instant messaging, all the pieces of that conversation will be gathered in one place.
Net surfing has been improved by upgrading the browser used by the OS to Internet Explorer 9. Not only is IE9 faster than its predecessors, but it supports direct sharing of articles to Facebook and Twitter.
Microsoft's search engine, Bing, performs some new tricks in Mango, too. For example, it can suggest apps you might be interested in based on the results of a search you've conducted.
Local Scout combines Bing with a phone's GPS to make suggestions about restaurants and stores around you.
And Bing Vision will take bar code, QR code or other visual data captured through a phone's camera and automatically return search results based on those images.
Another nice feature of Mango is its ability to turn speech into text — an attractive alternative to typing on Lilliputian phone keyboards. The OS also supports text to speech conversion. That, coupled with voice commands, allows the phone to read message to you without you having to touch the phone.
Parity at Last
Mango raises WinPho 7 to the same plane as its rivals, asserted Mobile Devices Analyst Michael Morgan of ABI Research.
"This brings the Windows mobile platform technologically to parity with its key competitors," he told TechNewsWorld.
"That doesn't imply that it has a fully developed ecosystem," he added, "but now the salespeople on the store floor won't be required, by necessity, to funnel people to an Android or iOS device."
While Mango is a strong upgrade of WinPho, its immediate impact on Microsoft's position in the market will be minimal, opined Rob Sanfilippo, a mobile analyst with Directions on Microsoft.
"Mango is playing catch-up in some areas but innovating in others, he told TechNewsWorld, "but as far as what it's going to do for the market, Windows Phone is in a pretty difficult position right now."
He explained that in consumer surveys, Windows Phone is relegated to the "other" category.
"Windows Phone 7.5 isn't going to change that," he said.
The platform may make some headway when new handsets are released with Mango baked into them, he added, but what could really have an impact on the bottom line for the platform is the release of Nokia's lineup of Windows Phone handsets.
"That will start with Mango but will happen more in first half of next year," he predicted.
What's In a Name?
Apple and Android have defined the smartphone paradigm, which makes it difficult for Microsoft, which is trying to change that paradigm, to get traction in the market, argued Ramon Llamas, a senior research analyst with IDC.
Windows Phone is a very person-centric experience, he explained. It gets away from the desktop paradigm of drilling through menus and hunting for applications. "Windows Phone is more intuitive and seamless," he told TechNewsWorld. "You don't have to work your way through the pipes, so to speak."
If you want to contact a person, he explained, all your options are presented to you in one place. After clicking on a person, he continued, "I can look at all my options for reaching somebody — Facebook, Twitter, email, anything like that — and it just happens."
With Windows Phone, Microsoft has developed a state-of-the-art interface for smartphones, contended Rob Enderle, president and principal analyst with the Enderle Group.
"The icon-based interface that Apple pioneered and Android copied was certainly appropriate for the last decade," he told TechNewsWorld. "Microsoft looked at that, saw its shortcomings and came up with something better."
"Microsoft seems to have looked at the disadvantages of Android and the iPhone and developed something that addressed many of those disadvantages directly," he added. "The only major negative is the name of the product, which is one that doesn't fall trippingly off the tongue like Android and iPhone."