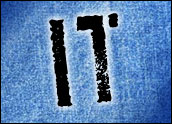 A lot of people are talking about "the consumerization of IT" these days, but what does it actually mean, and how will it impact your workplace?
Employees are growing more comfortable working from their own devices, particularly with the increasing adoption of portable technologies like the tablet computer. They are also accustomed to self-service delivery of applications in their personal lives, with almost instant access to apps and new services. Rather than fight a losing battle with device regulation, IT managers need to learn how to get a handle on these devices, so they can lead the way to the greater user productivity that is possible within a more diverse technology environment.
The first step is to understand the roles that these devices play within the business, and to establish flexible business rules governing which employees should be using which applications on which devices.
While consumerization may add complications for the IT team, it's important to create a content-delivery plan and standard that will adapt to the changing needs of users, while still keeping IT departments efficient, low-cost, and in control of corporate IT services. This means looking at users based on their contexts, rather than strictly on their identities or standard device types. The end result is to create secure workspaces that enable optimum productivity for the users, without squeezing out the efficiencies being delivered by IT.
Catering to Employees?
Employees are pushing to blur the line between private and company devices as they are drawn to using personal tablets or laptops. They want to use the devices of their choice, and they want all necessary applications to work perfectly on them. Right now! As "Bring your own PC" programs become increasingly popular (not to mention user requests to bring in outside devices), IT managers must completely rethink how they service their users.
This means moving away from the current device-centric approach toward a user-centric approach. This will enable users to access applications and content among different devices and delivery platforms depending on their locations and task requirements (for example, using a laptop during the day and relying on a tablet or smartphone outside the office).
With the introduction of new devices, it's becoming more important than ever for IT to maintain control over what is being accessed, when and where. This requires consideration of the entire context of a user when determining access levels for services. A user's context includes application and data requirements, as well as other variables such as device type, physical location and time of day.
For most enterprises, this user-centric approach is a new way of thinking that isn't well supported by traditional technology architectures. As demand increases for "app store" convenience for consuming applications, IT departments must find ways to provision and manage this new way of consuming technology — but in an automated and scalable approach that preserves the efficiencies that IT organizations have achieved.
Shifting Delivery Models
The number of ways that an application or entire desktop can be delivered to employees has expanded tremendously, from centrally hosted software such as terminal servers or Citrix-based sessions to new approaches such as Software as a Service, cloud-based applications and virtualized desktops. These methods for delivering access are all meant to provide the best possible user experience at the most cost-effective rate.
However, no single delivery method is appropriate for every user. Mobile workers may not be able to work well with centrally hosted virtual desktops, although task workers may be easily supported by server-based computing deployments. This often results in a hybrid desktop scenario for IT.
Accommodating the variety of ways in which applications and services are delivered will require a shift. "IT as a Service" (ITaaS) models will become more prominent, and allow employees to request the applications and services that they need, and have them provisioned automatically.
For IT managers, moving to ITaaS requires a deep understanding of how content is used, and how this evolves and changes based on users' varying contexts, even throughout a single work day. It also requires that companies look at the applications users require based on their roles, what devices they will be using, and where and when access should be permitted.
Providing End-User Flexibility
Instead of having to go through IT for all assets, ITaaS will provide employees with greater flexibility and allow them to use self-service models to get the tools they need. At the same time, IT can track and monitor how IT assets are being used to ensure that the organization remains in compliance, and that costs are kept as low as possible.
The model is a corporate version of an "app store," where users can check-out applications based on their changing contexts — while widely used apps are part of the base services given to everyone.
However, key to a successful corporate app store approach is making this service catalog dynamic, based on a user's context, eliminating users' ability to request applications or services that they should not be allowed to access based on their identity, location, device and time of day. The end goal is to make it simpler for users to interact and use IT resources, while supporting employees in a flexible, productive and controlled environment.
The consumerization of IT is making organizations rethink their management approaches from device, data and application perspectives. Moving to an ITaaS model focused on users is a requirement for forward-thinking IT departments — ultimately, it will provide users with greater flexibility and higher productivity. For IT managers, this future focuses less on static assets and more on the delivery of services that provide business value.