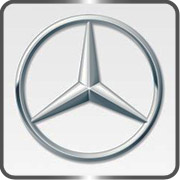 Mercedes-Benz put its B-Class Electric Drive sedan on display at the New York Auto Show this week and said it would be the company's first electric vehicle entry into the U.S. market when it arrives in showrooms in 2014.
This is a version of the B-Class vehicle that debuted as a 5-door hatchback in Europe with traditional gasoline and diesel power plants, Christian Bokich, a department manager at Mercedes-Benz USA, told TechNewsWorld. "We have even leased the last-generation B-Class body in California as the F-Cell."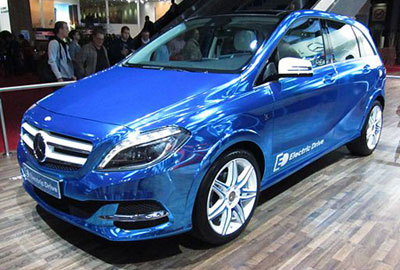 The Mercedes-Benz B-Class Electric Drive Sedan
The B-Class Electric Drive "rounds out our new generation of compact cars where there is customer demand for an innovative alternate fuel powertrain in a practical and flexible body style," Bokich said. "We designed the B-Class to have an Electric Drive version in mind, so the application was seamless."
A premium version of the B-Class Electric Drive will be offered in the U.S. next year, whereas other parts of the world will get a base vehicle, because "small Mercedes-Benz cars do not typically sell well in the U.S., as the 2000 to 2007 C230 showed, and can potentially damage the brand," said Mark Fitzgerald, an associate director at Strategy Analytics.
Another reason could be that electric cars are pricier than standard models. The price of B-Class Electric Drive vehicles "will likely put them well into the luxury class in terms of cost with the limited U.S. incentives, and people have issues paying a luxury price and getting a basic vehicle," said Rob Enderle, principal analyst at the Enderle Group.
Fitzgerald estimated the price of a B-Class ED premium vehicle as being in the US$40-50,000 range, while Enderle expects it to be closer to $30,000.
The B-Class Electric Drive's Specs
The B-class Electric Drive has been compared visually to Ford's C-Max hybrid vehicles and reportedly seats five. It has chrome-ringed air vents.
The vehicle uses a 28 kWh lithium-ion battery pack mounted beneath the floor ahead of the rear axle. Mercedes claims the battery pack gives 115 miles of range. It has a 130 HP engine that puts out 228 ft-lb., or 310 Newton meters (Nm), of torque.
"The 310 Nm of torque at 0 RPM is what will impress consumers," Fitzgerald told TechNewsWorld. "Mercedes-Benz is comparing it to a 3.0 liter gasoline engine's output."
The B-Class Electric Drive's range of 115 miles between charges is more than that of a Ford Focus Electric or a Nissan Leaf, but not as much as a Tesla Model S, Fitzgerald pointed out.
That range "makes it good for short hops, but I wouldn't advise it for much else," Enderle said.
Mercedes claims plugging the Li-ion battery into a 240 V outlet for less than two hours will give it enough juice to run for 60 miles. However, it hasn't said how long it will take to recharge the vehicle off a normal 110 V wall outlet.
Other features in the B-Class Electric Drive include Mercedes' Collision Prevention assist feature and a 5.8-inch dashboard screen. A blind spot monitoring system and park assist are among the available options.
The B-Class Story
Mercedes is using the standard B-Class chassis because that helps amortize the cost of development. It also lets the company more easily shift production to match demand based on gas prices and government subsidies, which are outside its control, Enderle told TechNewsWorld.
The downside of going that route is that consumers typically get a car that is not optimized for electric and will be slower, have less range, and potentially less capacity than if it had been purpose-built.
The B-Class evolved from the A-Class "which was actually designed to be an electric car to meet the now-killed California Zero Emissions mandate, which is why Mercedes-Benz and other car manufacturers want more flexibility now," Enderle noted.
Mercedes also offers a sporty vehicle, the SLS AMG Electric Drive, which was unveiled at the Paris Auto Show in September. This "is incredibly fast, but has a very short range," he said. "This range likely falls like a rock if you put your foot down on the accelerator, and given this is a performance car, that foot thing will happen a lot."