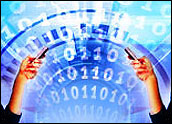 MetroPCS on Friday launched what's claimed to be the first smartphone in the U.S. offering mobile digital TV access.
The Samsung Galaxy S Lightray 4G is available at US$460 at MetroPCS stores and at the company's website.
It will be the first MetroPCS smartphone to offer a mobile hotspot capability.
This smartphone "is the first mobile phone that takes full advantage of mobile digital TV," Dave Arland, spokesperson for the Open Mobile Video Coalition (OMVC), told TechNewsWorld. "More devices are on the way." The OMVC has been pushing mobile digital TV for the past few years.
"The Galaxy S Lightray currently is only available with MetroPCS," Samsung Mobility spokesperson Martha Thomas told TechNewsWorld. "Availability on other carriers has not been announced."
Let There Be a Lightray
In addition to its 4G hotspot capability, the Samsung Galaxy S Lightray 4G has an 8 MP rear camera that can shoot photos and video, as well as a 1.3 MP front-facing camera for video chat.
The Galaxy S Lightray runs Android 2.3.6 (Gingerbread), has a 1 GHz CPU, and has a 4.3-inch Super AMOLED Plus display. It's preloaded with Google Mobile Services.
The smartphone is Microsoft Office-compatible and has a voice dialer and voice memo features. The Galaxy S Lightray offers consumer email, corporate email, picture, text and instant messaging capabilities.
One sticking point for consumers could be the device's antenna, which is not mentioned in the specs. Photos of the device with the antenna drawn out make it look unwieldy but "when retracted, everything on the outer case of the phone sits flush," MetroPCS spokesperson Drew Crowell told TechNewsWorld.
Further, the antenna "has been put through rigorous testing to ensure its durability and strength when put through reasonable use," Crowell said.
That's Entertainment!
Owners of the Samsung Galaxy S Lightray can access live broadcasts offered by Dyle TV.
Dyle is a mobile content service offered by Mobile Content Venture, a joint venture of 12 major broadcast groups, including Fox, NBC and Telemundo.
MCV will provide content over members' broadcast spectrum to mobile devices. This content will include live local and national news, sports and entertainment programming.
To date, MCV has upgraded stations in the largest demographic market areas, representing about 50 percent of the U.S. population.
MCV did not respond to our request for further details.
Technical Stuff
Dyle is using the Advanced Television Systems Committee Mobile/Handheld (ATSC-M/H) standard, a digital TV broadcasting standard for mobile devices that was approved by the ATSC back in 2009. This lets mobile devices pick up TV station broadcasts.
The ATSC-M/H signal is an extension of the digital TV broadcasting ATSC A/53 standard. It's carried alongside regular digital TV broadcasts together with additional channel coding mechanisms to protect it from Doppler shift and multipath radio interference.
However, owners of Samsung Galaxy S Lightray smartphones will both receive Dyle's encrypted broadcast signals and other unencrypted broadcast signals using the same ATSC-M/H technology, MetroPCS's Crowell said.
MetroPCS will sell the Galaxy S Lightray "in all of [our] core operating markets," the carrier's Crowell stated. The company serves more than 11,000 cities and towns in 15 metropolitan areas in the US. Customers also get free access to roaming services.
For a Few Dollars More
The Samsung Galaxy S Lightray's price tag may seem steep, especially considering the phone's age. The original Galaxy S — without the TV capabilities — came out over two years ago. Further, tablets that cost nearly the same amount have much larger screens, which makes for better viewing.
There's another option for iPad users — Elgato makes the EyeTV Mobile TV Tuner, which turns an iPad into a portable TV and receives signals over WiFi so users don't cut into their data plans.
However "we feel that the handset and services provided on the device will meet a need for a number of our customers," MetroPCS's Crowell remarked. "Research with our customers has shown that they consume a significant amount of entertainment and multimedia content on their phones. Dyle mobile TV complements our existing entertainment and multimedia services like Rhapsody Unlimited Music and MetroSTUDIO Video on Demand."