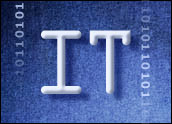 Microsoft is targeting Realtors, insurance agencies and other small businesses that use a highly mobile, distributed workforce with Windows Intune, the new desktop management service it announced Monday.
Intune, aimed at businesses with 25 to 500 PCs, offers online PC management and security in the cloud as a service.
"This is a market segment where PCs tend to be unmanaged, and as a result, there's a good payback for customers that might choose to go with Intune," Al Gillen, a program vice president at IDC, told TechNewsWorld.
Sing Along With Intune
Windows Intune is intended to make it easier or IT staff to manage and secure PCs from anywhere using the cloud. Its beta was released to 1,000 customers and IT partners in the United States, Canada, Mexico and Puerto Rico Monday.
Users can manage PCs through a Web-based console. Windows Intune also lets administrators at small and medium-size businesses (SMBs) centrally manage the deployment of Microsoft updates and service packs to all PCs in their company's infrastructure.
This capability to manage update deployments is an enterprise feature that has been lacking in SMBs. "Larger enterprises have Systems Management Server installed so they can decide which patches to deploy and deploy them automatically," IDC's Gillen explained. "Smaller companies just set their PCs to get updates automatically but don't manage them."
Intune protects users from malware through the Microsoft Malware Protection Engine. It also proactively monitors users' PCs so they can identify and resolve problems with them before the problems hit users.
Other features are a remote assistance capability, asset and license tracking, and the ability to set security policies.
Intune also provides users access to Windows 7 Enterprise upgrades and Microsoft Desktop Optimization Pack. The Optimization Pack has various tools, including a diagnostics and recovery toolset that lets administrators recover crashed PCs and data that has become unusable.
Problems With Intune
SMBs might do well to wait until Intune has been further refined. It's currently a beta product, and Microsoft has acknowledged the service still has several bugs.
Some are user issues. One is the need for multiple restarts — some SMB administrators will have to restart the PCs in their company's IT infrastructure twice after installing the Intune client software.
Another concerns sign-in problems — some users won't be able to sign in to the service after clicking the link in the service activation e-mail.
Then there are the infrastructure problems such as the Intune client app's inability to run on a PC that has Microsoft's Forefront Client Security installed. The Intune malware protection package also won't install on a PC that has Forefront.
Another infrastructure problem is that the service cannot be used to manage Windows Firewall on client PCs under certain conditions. Administrators offering remote assistance also can't access user programs run with elevated rights.
Why Intune?
Could Microsoft be trying to nudge SMBs to upgrade to Windows 7 and use its security apps?
Perhaps, but that's only a fringe benefit; Redmond's really gunning for the largely unexplored SMB market for managed services.
"This is not necessarily a way of accelerating Windows 7 sales," IDC's Gillen said. "It's an opportunity that Microsoft sees to address a market segment that's typically not a good consumer and user of technology. It's basically unexploited territory."
"Microsoft's really trying to sell management as a service for PCs to SMBs," Carl Howe, director of anywhere research at the Yankee Group, told TechNewsWorld. SMBs generally don't use systems management because they either lack the funds or technical knowhow or staffing.
Intune is an extension of Microsoft's move into automating updates. "This is the next generation of the offloading of system optimization that began with automating Windows updates," Charles King, principal at Pund-IT, told TechNewsWorld.
Using Intune will take the burden and cost of system optimization off the hands of SMBs, King said. However, it works best when there are economies of scale. "This is something whose true benefits are more apparent the larger the number of PCs you have," King pointed out.
"Let's face it, running PCs is a thankless job," the Yankee Group's Howe said. "There's always things going wrong with them, and maybe this is a way to take away some of that pain."