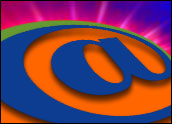 Microsoft on Tuesday released a preview of its latest webmail client, Outlook.com.
Built from the ground up, Outlook.com has a strong social component, with links to Facebook, Twitter, LinkedIn and Google. A link to Skype is coming soon.
Office Web apps — Word, PowerPoint, Excel and OneNote — are included with Outlook.com, which will position it directly against Google Docs.
Current users of Microsoft's Hotmail service can switch easily to Outlook.com by clicking on the upgrade option in the Hotmail option menu.
The new service uses the Microsoft Outlook interface familiar to users of the company's Office products.
"I think Microsoft's further leveraging a known and respected brand, Outlook, rather than attempting to resuscitate Hotmail, which has been thoroughly sullied," Charles King, principal analyst at Pund-IT, told TechNewsWorld. "Plus, the Outlook brand should ideally lend the new offering respectability among business users."
People "don't like to switch interfaces," remarked Rob Enderle, principal analyst at the Enderle Group. "This move better protects Hotmail, Outlook and Exchange and makes them a more powerful, cohesive set."
Outlook.com's Features
Outlook.com was designed as a cloud-based service. It doesn't carry display ads or have large search boxes. It uses Microsoft Exchange ActiveSync so it can be used on mobile devices as well as with the new Outlook 2013 Preview.
Emails in the Outlook.com inbox will be accompanied by photos of users' friends, recent status updates and Tweets friends have shared with them. Outlook.com will also offer chat and video calls tied to an always-up-to-date contact list linked to a user's social networks.
Users get to select the social networks to which they want to link their email account. The inbox features spam protection, security and a large amount of storage.
Outlook.com automatically sorts among newsletters, shipping updates, social updates and messages from contacts. It has a Sweep feature that lets users move, delete and set up rules easily. Users get Microsoft SkyDrive access.
Outlook.com works with Windows Phones, iPhones, Android phones and BlackBerry phones, either in the Outlook 2013 Preview or other email apps they use. Its support of Exchange ActiveSync lets users set it up the same way they set up their Exchange or Hotmail accounts.
What's the Buzz?
Outlook.com is replacing Hotmail, so in essence, it is a new attack by Microsoft on the Web-based email client market.
"While I generally live in Outlook myself, the Hotmail interface was antiquated," Enderle told TechNewsWorld. "The new Outlook.com interface is in line with the next generation of [Microsoft] Office and actually leads it to market. This is one of the most brilliant improvements I've ever seen Microsoft make, certainly one of the best in years."
"I've registered and played around with [Outlook.com] a bit," Pund-IT's King said. The interface "is attractive and simple and the experience is pleasant."
Outlook.com "extends the value of the Outlook brand with a new look and features that are designed to be similar to the new [Windows 8] Metro interface," Pund-IT's King said. However, "I'm not a huge fan of Metro, so I'm not sure how long my limited enthusiasm will last. It's a bit like a meal at a fast-food restaurant — not terribly memorable but also unlikely to result in fatal injury or illness."
Locking Horns With Google Docs
Microsoft's offering free Office Web apps — Word, PowerPoint, Excel and OneNote — with Outlook.com.
That's "a direct assault against Google, whose Gmail has become the de facto Webmail of choice for millions of users," King said. Whether or not Google should be concerned "depends on whether and how successfully Microsoft can tempt Gmail users."
Outlook.com may "help eliminate competitive migrations from Hotmail," Enderle suggested. However, "Getting people to move back [from other webmail services] is problematic because you have to make them unhappy enough with their existing product to want to abandon it. That isn't easy, or the Yahoo and AOL users would have moved years ago."
Microsoft spokesperson Diana Cansino referred TechNewsWorld back to the company's blog when approached for further comment.