Microsoft on Thursday unveiled the Nokia Lumia 830, 730 and 735 smartphones, along with several accessories and feature updates, at the IFA 2014 consumer electronics show in Berlin.
The 830 is the thinnest and lightest member of the Lumia family. It has a 10mp camera.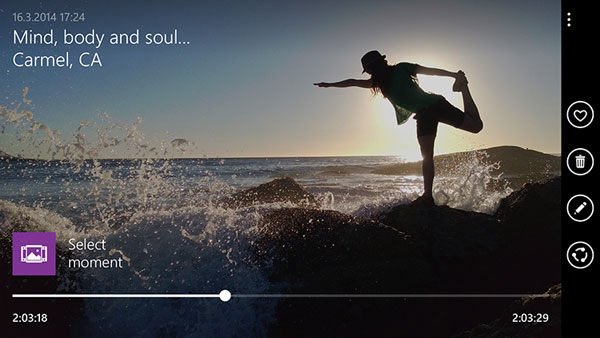 Lumia Camera
Although it's positioned as an affordable flagship, "the Lumia 830 looks to me like a high-end smartphone masquerading as a mid-range device," Ramon Llamas, a research manager at IDC, told TechNewsWorld.
"You have a 1.2 GHz quad-core CPU, 16 GB of storage expandable to 128 GB, and a 5-inch display," he explained. "That matches with a lot of high-end smartphones. On top of that, you get LTE — not just in the United States but everywhere else in the world."
Inside the 830
The 830's rear-facing 10 MP PureView camera has Zeiss optics and the thinnest and lightest optical image stabilization system Nokia has built.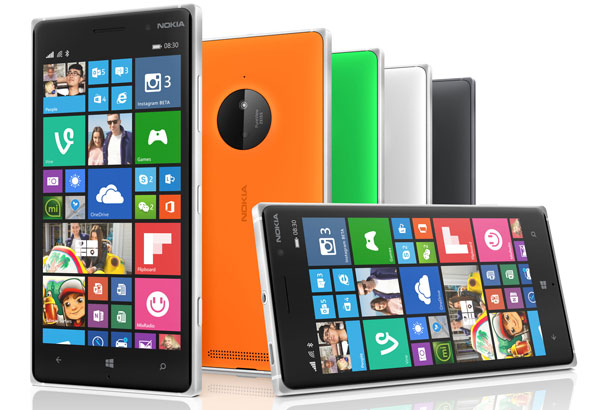 Lumia 830
It has three high-performance microphones delivering 5.1 surround sound, a Nokia camera, and Nokia's Living Images feature, which adds movement and emotions to photos.
The 830 has a metal/polycarbonate shell available in various colors.
The phone has 16 MB of memory onboard, and it supports a 128-GB microSD slot. Its SensorCore low-power motion-sensing technology tracks users' movements and locations when paired with apps such as Bing Health and Fitness and Adidas miCoach, even when the phone is sleeping.
The Lumia 830 comes preloaded with Notification Center, Live Tiles, Microsoft Office, Cortana, 15 GB of storage space on Microsoft OneDrive, and the Lumia Denim update. Denim brings Live Folders, Apps Corner, an updated Glance screen, and more-secure networking to Windows 8.1 Lumia devices.
A Look at the 700 Series
The 730 is billed as a dual-SIM device. Both the 730 and the 735 are being promoted as selfie-and-Skype phones.
Both have the 1.2 GHz quad-core Snapdragon CPU, as well as a front-facing camera with a 24mm focal length to capture a wider field of view.
They come with two microphones and have a 4.7-inch OLED display.
The 700 series phones have NFC capability, "which we expect will gain greater traction given the impending Apple iPhone announcement next week, since the iPhone 6 is also expected to include NFC and Apple reportedly has already started lining up retailers," Susan Schreiner, an analyst at C4 Trends, told TechNewsWorld.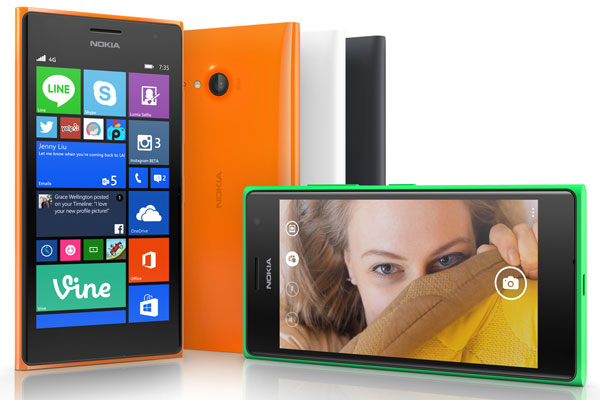 Lumia 735
"The new twist is that they include fitness apps based on Sensorcore technology, such as Fitbit and Adidas miCoach," she noted.
Further, the 700 series' 5mp front-facing camera, capable of shooting 1080p HD video, "promises significantly better selfies and video calls than several higher-end devices like the iPhone 5s and Samsung Galaxy," Schreiner said.
Breaking Down the New Lumias
However, Microsoft's marketing is off the mark, IDC's Llamas contended. Billing the 700 series phones as selfies-and-Skype devices is not wise.
"People can take selfies with any smartphone anyway, so how is this different?" he asked. "And Nokia isn't the only vendor telling a wide-angle story — this week we saw the Galaxy Note 4 debut with up to a 120-degree wide angle for selfies."
The 700 series have other good features that should be highlighted, such as Nokia's Here map service and music, Llamas maintained.
Most importantly, Microsoft seems to lack a strong holiday smartphone lineup.
"Where are updates to the 1020 and 1520?" Llamas asked. "The 1520 phablet didn't do well, but considering the market's going towards larger screens and Apple's going to release a larger-screen iPhone, doesn't Microsoft want to be a player there too?"
It's likely that Microsoft's purchase of Nokia has impacted product releases, because M&As tend to set back the schedule for new devices," he pointed out.
Microsoft had less than 3 percent of the worldwide smartphone market for H1 2014, Llamas said, and "has a lot of work to do."