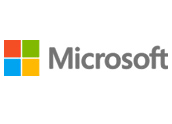 Microsoft on Monday announced the Surface 2 and Surface Pro 2 tablets.
They are faster and have more battery life than their predecessors.

Microsoft's Surface 2 and Surface Pro 2
"The crux of the matter for Microsoft remains the same," Jeff Orr, a senior practice director at ABI Research, told TechNewsWorld, and that is "finding an audience that's interested in hearing what Microsoft has to say that positions it as unique and valuable compared to Apple, Android players or its own partners."
Surface Tablet Tech Specs
The Surface 2 is built around an Nvidia Tegra 4 processor, which increases battery life to up to 10 hours and makes apps run faster and more smoothly, according to Microsoft.
It has a 10.6-inch ClearType Full HD display.
Both the Surface 2's 3.5-MP front camera and the rear 5-MP camera can capture 1080p HD video; both have improved low-light performance.
Surface 2 will ship with Windows 8 RT 8.1, which offers improved personalization, search, and multitasking; built-in apps; and cloud connectivity.
The Surface 2 will include Xbox Music for streaming songs and an updated video app, and it will come preloaded with Microsoft Office RT, including Outlook RT.
The Surface Pro 2 is built around an Intel Core i5 Haswell processor.
It has a 512-GB flash hard drive.
Users can snap apps side by side, and open as many windows as they need.
The Surface Pro 2 has a pressure-sensitive Surface Pen with palm-blocking technology. It has a 1080p HD screen.
Both tablets have a full-size USB 3.0 port, an HD Video Out port, and a microSD reader.
Both tablets come with one year of free calling to landlines in more than 60 countries; free Skype WiFi at more than 2 million hotspots worldwide; and two years' free access to 200 GB of additional storage on SkyDrive.
Retro Me, Sathanas
The devil is in the details, and consumers should examine them before purchasing either tablet.
Some functionality is limited in Office 2013 RT for example.
The year's free calling excludes special, premium and non-geographic numbers.
Internet access fees may apply when Skype WiFi is accessed, and calling is restricted to select countries and lines only.
Microsoft Office for the Surface Pro 2 will be sold separately, so factor that into your calculations.
"It's important for businesses to understand that — as before — Office included on Surface is for noncommercial use," Wes Miller, an analyst at Directions on Microsoft, told TechNewsWorld. "It requires additional licensing and costs for a business to have Office licensed correctly."
Pricing and Availability
The Surface 2 will be offered in 32-GB and 64-GB configurations. Pricing will begin at US$450.
The Surface Pro 2 will be available in 64-GB and 128-GB configurations with 4 GB of RAM, and 256-GB and 512-GB versions with 8 GB of RAM.
Prices begin at $900.
Pre-orders can be placed starting Tuesday.
Initial Reactions
"Surface 2 is still at least $50 higher than it should be, and the market will likely reflect that," Miller asserted. "Surface Pro 2 is a lot of great hardware built into an even better package than last year, but that is indeed a relatively high price that ascends rapidly when you accessorize it."
However, "you can't think of the Surface Pro 2 as a tablet, you have to think of it as an Ultrabook or netbook," Bob O'Donnell, a program vice president at IDC, told TechNewsWorld. "But that category is still price-challenged."
Perhaps the most controversial issue is Microsoft's continuing with Windows RT in the Surface 2 despite taking a $900 million writedown on Windows RT tablets.
"The Surface 2's running Windows RT is in and of itself a huge challenge, because most people have voted with their dollars and decided to go with Surface Pro," O'Donnell remarked.
On the other hand, moving to Windows RT is the right strategy for Microsoft, argued ABI's Orr. "I'm a vocal proponent that Microsoft needs to depart from its aging code base of Windows OS when it comes to mobile devices."