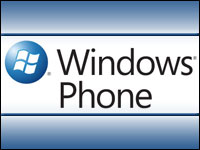 Microsoft on Monday announced the release of the Windows Phone Developer Tools beta; this was followed on Tuesday with the announcement of WinPho7 integration with the Windows Live and Zune services.
The moves come as Microsoft works to consolidate its mobile efforts around the Windows Phone 7 platform and remain a player in the mobile phone market.
The WinPho Beta Details
The beta release is the near-final version of the tools needed for building applications and games for the WinPho 7 platform, Microsoft said.
Microsoft Expression Blend 4 for Windows Phones is integrated completely into the setup of the beta. Expression Blend is a professional design tool developers can use to create user experiences and applications for Windows using either the .Net framework or Silverlight.
Microsoft has also unveiled a developer registration utility so developers can unlock their WinPho 7 devices to work on.
Redmond also released a XAP deployment tool so developers can deploy XAP files directly to an unlocked device. XAP is the file extension for a Silverlight-based application package. The file contains the compressed assemblies and resources of a Silverlight application.
Other changes include adding new application programming interfaces for launchers and choosers, consolidating various DLLs into the Microsoft.Phone DLL, and updating the Silverlight for Windows Phone control templates.
A DLL is a dynamic link library. It's Microsoft's implementation of the shared library concept.
Playing With the Clouds and Zune
Microsoft also announced it will add Windows Live Phone, a service for Windows Phone, to its Windows Live suite of cloud-based Web services. This will make WinPho 7 an extension of both Microsoft's People and Pictures and Office hubs.
Microsoft also said WinPho 7 devices will be able to access and manage content shared in their owners' home networks through Zune PC software. Music, videos and photos, as well as Xbox Live and gamer content, will be available on WinPho 7 smartphones through Zune PC.
"I just can't get excited about the link to Zune," Maribel Lopez, principal analyst and founder of Lopez Research, told TechNewsWorld.
"Those changes to the beta and the addition of Windows Live Phone and Zune links are just press release fodder; they're not going to move anybody," Carl Howe, director, anywhere consumer research at the Yankee Group, remarked.
Tick, Tick, Tick
Time is running out on Microsoft's bid to repair its fortunes in the mobile market with WinPho 7.
"Microsoft's late, and it's got to do whatever it can to catch up," Lopez pointed out. "It's a long way from being a serious contender, and I think that's partly what was behind its nuking the Kin smartphone and throwing everything behind Windows."
Two weeks ago, Microsoft announced plans to fold its entire Kin department into the Windows Phone 7 group. At the time, the company's line of Kin phones had only been on the market for about six weeks.
"The real question is, is there any interest out there in developing for Windows?" Lopez continued.
The ability to attract developers will be key if Microsoft is to succeed in making WinPho 7 a viable platform.
"I think Microsoft's facing a real challenge trying to woo developers," Howe told TechNewsWorld. "The iPhone 4's out there, RIM's got a new release of its platform coming, and Android's wooing developers like there's no tomorrow. I'm not sure that Microsoft's going to win developers back that it's lost."
Show Me the Money
"At the end of the day, the question developers ask themselves is, how soon can I make money?" Howe said. "This is a new platform and they've got to start from zero."
In order for developers to start seeing revenue, Microsoft needs to sell at least 100,000 smartphones running Windows Phone 7, Howe said. "That will be in January at best," he added.
On the other hand, Microsoft just might be helped by the competition's problems.
"The HTC Evo and iPhone 4 are suffering from supply shortfalls, and this gives Microsoft an opportunity," Lopez pointed out. "If it can show it's coming out with a good platform and put some money behind anchor tenants it might have a chance."
For example, Intuit is already developing a software development kit for WinPho 7. This will make it easier for developers to write WinPho 7 apps that interface with the Intuit Partner Platform's cloud services for businesses, including Quickbooks.