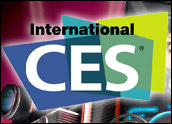 January's Consumer Electronics Show (CES) will be the last one Microsoft will attend.
Announcing its decision on Wednesday, Microsoft's Frank Shaw said the company's product news milestones generally don't align with the timing of the show, which is regularly held in January.
"Microsoft was faced with announcing Windows 8 a month before they want to announce it, when they're unprepared, and it becomes an untimely showcase," Rob Enderle, principal analyst of the Enderle Group, pointed out.
Microsoft CEO Steve Ballmer is widely expected to unveil new information about Windows 8 during his keynote speech at the show, and several vendors, including HP, are rumored to be planning to demo products running on that OS at CES.
"Both CEA and Microsoft have agreed that the time has come to end this great run, and so Microsoft will not have a keynote at the 2013 CES," the Consumer Electronics Association (CEA) said in a statement emailed to TechNewsWorld by CES spokesperson Tara Dunion.
CES is hosted by the CEA, which has "received expressions of interest for" the Central Hall exhibit space that Microsoft has used, the CEA stated.
Microsoft spokesperson Annie Truong pointed to the company's blogpost announcing its decision in response to requests for further comment for this story.
Should Auld Acquaintance Be Forgot?
Perhaps it is indeed time for Microsoft to bow out of CES.
The consumerization of technology is "pushing out traditional IT vendors like Microsoft," opined Carl Howe, research director at the Yankee Group.
"I think the real upshot was that Microsoft realized that the ROI (return on investment) of spending millions to market to consumer electronics dealers wasn't really that high," Howe told TechNewsWorld.
"Much of Microsoft's revenue comes from either enterprises or OEMs, so the consumer aspect of CES wasn't the best fit for their business."
Further, "A lot of vendors have been talking for some time about CES being impractical," Enderle told TechNewsWorld. "It comes too soon after Christmas, when they're still struggling with Christmas numbers, and it provides a significant risk of leaks that will see consumers stop buying and wait and see what's coming."
Following in Steve's Footsteps?
From now on, Microsoft "will announce their products when they're ready," Enderle stated. "It's the same decision as Apple made."
Apple stunned the Mac faithful when it announced in 2008 that it would pull out of Macworld after the January 2009 show. It reasoned that trade shows had become a very minor part of the way in which it reaches customers.
Echoes of that might be seen in Microsoft's statement, which highlighted different ways in which it tells customer stories. These include product momentum disclosures, social media such as Facebook and Twitter, its Microsoft.com website, and its retail stores, the first of which was opened in Scottsdale, Ariz., in 2009.
However, Redmond didn't explicitly state that these alternative routes were a factor its decision.
Is CES Hurting?
There's a long waiting list for exhibit space in the CES central hall — where Microsoft has traditionally had its booth — according to the CEA. In past years, available exhibit space in the central hall has sold out within hours, it pointed out.
Perhaps it's correct to be optimistic. "I don't expect a wholesale abandonment of CES because Microsoft pulls out," the Yankee Group's Howe stated. "I think we'll see some new keynote speakers for the show and a lot of new little companies trying out CES as a way to reach consumers."
Microsoft "may be back some day, especially if Google decides to take over Microsoft's prime speaking and exhibition spots," Howe suggested.
However, Redmond's pullout may have hurt the CEA more than it's willing to let on.
"Microsoft is the biggest bellwether for good or ill that CES has had," Enderle said. "CES is an anachronism, a statement of the '80s. It's going to have to change dramatically or die."