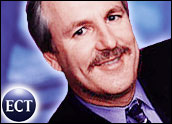 I've had a little time to think about the Yahoo/Microsoft merger, why this makes sense and what could go wrong. This thing actually should be one of the easiest mergers of its type, and there is actually a strange amount of affinity, often taken for granted, between these two firms that most seem to not know about. In addition, I'm amazed at how many people are being outspoken on how bad the Macbook Air is, and I think it is time to re-look at just what a flagship product is supposed to be and reset expectations a little bit. Folks, once you understand what this product is intended to do, it really isn't that bad.
On top of this, we'll talk about my product of the week, Eye-Fi, which is an SD card that will turn any SD digital camera into a wireless unlimited storage powerhouse.
Why Microsoft and Yahoo Makes Sense
Microsoft and Yahoo have historically been rather close. Looking back, Yahoo has consistently used Microsoft technology when it made sense; it was aggressive on getting the MSN and Yahoo instant messaging clients to work with each other, and it initially was one of the most aggressive with regard to Vista support.
What I find interesting is that of all of Microsoft's partners, two competitors stand out as being very supportive of the company: Corel and Yahoo. I often think Microsoft has taken this support for granted rather than using it as an example, and aggressively returning the favor, in the hope that others would emulate it.
In any case, both Yahoo and Microsoft hate Google with an almost unreasonable passion, and both have had issues bringing their online properties up to the point where investors and analysts want them to be.
Yahoo, in its chase after Google, let its chat properties languish. This was unfortunate because they could have been the basis for a Facebook or MySpace-like property which, had Yahoo focused, would be right up there with where those high-flying properties. Microsoft has had to start late — and largely from scratch — to overcome huge initial mistakes with its MSN property and Live offerings, which are just now starting to get traction.
The combination of the two — Yahoo's existing audience with Microsoft's underutilized but more advanced technology — could result in something impressive faster than either could do individually. Of course, they'll have to get the merger done first, and Google is going to do all it can to stop this.
Google's three likely moves are to use anti-trust complaints with the Department of Justice in the U.S. and with the European Commission, cherry-picking the best of Yahoo's technical and operational staff during the intermediate time when folks will be most concerned about their jobs, and if those aren't working, bidding against Microsoft so the purchase is excessively expensive.
Without Google, this likely would be one of the easiest big mergers because there isn't a product line to be concerned with where shelf space or product overlap is a big problem, and Yahoo is relatively heavy where Microsoft is light in terms of staffing levels and vice versa.
Regardless, this will be one for the history books. If the two companies can execute, it represents the best chance of taking the fight back to Google that either has had. That "execution" word is a huge factor, though, and Google is certainly not going to lie down for this. In the end, we are watching one of the biggest technology moves on the Internet and an amazing time to be alive.
Macbook Air: Looking at the Value of a Flagship Product
Boy, I just can't see why so many people are so down on the Macbook Air. It is a flagship product, it isn't supposed to be that practical, and it is supposed to create traffic for the brand. It is a standard-bearer for what will likely be a refresh of the more practical MacBook and MacBook Pro lines, which are overdue for a refresh.
Think of it more as a marketing tool and realize that these things, regardless of who makes them, are more test-of-concept devices usable by very few. They are, however, a great way to push — and test — the technology envelope. If companies don't do these from time to time, they don't learn what new technologies work and how to best implement them.
The Macbook Air is testing a number of assumptions: whether it is too soon to eliminate the optical drive, the Ethernet port, the replaceable battery and the magnetic hard drive. My sense is that it hit on the optical drive, is close on the Ethernet port, missed on the battery by a mile and is about a year to two years out on the magnetic drive (which is why the solid state drive is an option).
The battery is the one sustaining problem in trying to make an ultra-thin laptop useful because expansion batteries add significantly to the weight and size of the laptop. Given how fast battery technology is moving, I doubt we'll be able to lose the replaceable battery on a laptop until fuel cells become practical, and that is a big shame because fuel cells are still years off.
However, if companies like Apple didn't explore these designs, we'd never get to products that actually work, and this product is creating store traffic for Apple. In short, I just don't agree that this product is a mistake — yes, it's not the next iPod — but it is necessary if the laptop is going to evolve.
Product of the Week: The Eye-Fi
The Eye-Fi is actually one of the few truly amazing products on the market because it really shouldn't work, but does.
Basically, it is an SD card with two gigabytes of storage and intelligent WiFi integrated support. You take the card, insert it into your PC and program it for the WiFi networks you are likely to connect to. Then you insert it into your camera, and every time the card sees one of these networks it dumps your pictures to the resource you have selected — whether that is an online photo site, your networked PC, or some other networked location.
Think of the vacation you take where at the end, after you've captured irreplaceable memories, you drop and lose your camera. You'll still lose the camera, but you can replace that. It's the pictures you can't replace, and with Eye-Fi they have been saved someplace else and will be waiting for you when you get home. How about the parent or grandparent who has a digital camera but has no clue how to use it? With this card the pictures can be automatically sent to you and you can clean them up and e-mail them back to your parent or have prints made for them.
What is amazing to me is this thing costs around US$100 and, for what it does, that seems incredibly inexpensive.
Anything that keeps our memories safe, because they are irreplaceable, is priceless, and that makes the Eye-Fi my product of the week.
---
Rob Enderle
is a TechNewsWorld columnist and the principal analyst for the
Enderle Group
, a consultancy that focuses on personal technology products and trends.
---