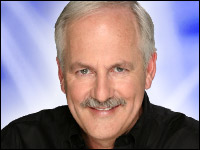 Boy, just when you think it's safe to sleep in, Microsoft and Yahoo decide to hitch up and slap Google upside the head. I'm guessing that this really screwed up the party in the Google 767 flying palace last week. For Google, which lately seems to have the attention span of a 3-year-old after getting into the sugar jar, this could be a good thing —this could force Google to focus. It certainly is good for Microsoft and Yahoo, even though it suggests a potential breakup that could be the mother of all divorces.
That's what I'll kick around this week, closing with my product of the week, something that could revolutionize online presentations.
Microsoft and Yahoo Go for It
Have you ever had two friends that circled each other for a long period of time and were so annoying about it that you said, "Oh for Christ sake, GET A ROOM"? Well, that is kind of what it has felt like for me watching Yahoo and Microsoft. There was little doubt that eventually the two companies would hook up, the only question was how painful Yahoo was going to make the process.
Well, with new leadership came a different approach, and Microsoft and Yahoo got a room and we are now waiting for the baby. This baby comes in the form of a blended relationship between the companies, drawing on the strengths of each and trading off their weaknesses. When that happens, you get a pretty nice-looking baby.
In this case, Microsoft will be contributing its Bing search engine, which is actually a lot better technology than either Yahoo or Google have, and Yahoo is contributing a market share that is twice Microsoft's. Microsoft was taking share — but at a percentage per quarter, it would have taken it 20 quarters, or 5 years, to get where this partnership gets them in a few months.
For Yahoo, its cash position pretty much sucks, and it didn't have the money to enter into the war that was raging between Google and Microsoft. It was likely to be collateral damage — and sites like Ask.com still have that risk. By partnering, Yahoo can not only use its limited funds to focus on things that are closer to its strengths, but also assure its own survival.
Together, Yahoo and Microsoft are vastly more relevant, which should improve their value for ad words and advertising bids, which benefits both companies. Microsoft gets the share it wants against Google, and Yahoo gets a massive jump in pretax operating revenue. This alone could take Yahoo off death watch and may be the biggest success for Microsoft during Steve Ballmer's term.
This looks very good on both sides, but babies can get cranky as they age. Once the honeymoon is over, well, things like budgets and incomes start intruding on this otherwise ideal world, and a happy family can start looking like the bad side of a reality TV show.
Nasty Divorce Potential
With every marriage or partnership comes the possibility of a breakup. The partnership in Microsoft's history that this one is most similar to is the one it had with IBM. Typical partnerships with Microsoft are across product areas between companies; this one is across operating groups, with Yahoo getting sales and Microsoft getting development. With IBM, it was software vs. hardware, and that relationship worked just fine until IBM wanted Microsoft's OS to favor hardware, and Microsoft realized that this move would forever subordinate it to IBM.
Inside IBM, there has always been a rather testy relationship between hardware and software anyway. I was part of a group that tried to spin software out so that we wouldn't be subordinated to hardware anymore and could compete with companies like Microsoft. Strangely enough, it was sales that killed the effort.
Microsoft isn't a typical company, in that its sales organization is clearly subordinated to development. In most companies, sales is much closer to a peer relationship, and given that sales is directly responsible for revenue, it can often gain the upper hand. Many of the conflicts I've been caught in the middle of over the years were between sales and marketing, not hardware and software — though I've had my share of those as well. This is memorable for me, because in one such instance, the head of sales tried to have me fired. (I got him to leave instead, but it was a very close thing).
What happens is that when numbers don't meet the expectations of the firm (or in this case "firms"), there is a tendency for sales and development to blame each other. Sales argues that the product is crap, and development argues that sales is made up of morons. Generally, the CEO has to step in and resolve such conflicts — and, to be honest, this process often has more to do with who socializes or plays basketball with the chief than with fairness.
Still, these problems do get resolved, even if it means folks get replaced. In a partnership like this, the escalation path is to litigation — and the parties can significantly polarize through that process, causing the partnership to fall apart.
The danger here is that conflicts over revenue — either the total or the split between the companies — could degrade very rapidly and result in an ugly divorce that could mirror, or even eclipse, the breakup between IBM and Microsoft.
I'm not saying this will happen; only that the odds favor this path and, ironically, Microsoft's IBM experience might help it to see this coming and avoid it. Then again, most of the folks that were there back then are gone, so we'll see if history repeats itself and whether the marriage made in heaven ends up in hell.
Product of the Week: DimDim – Free and Better WebEx
I have to attend a lot of online conferences, and I often struggle to load the damn right version of the client and often simply give up and have to wait until someone mails me the files. Wouldn't it be nice if there was a product that just worked in the browser?
DimDim is just such a product, assuming you have a current browser with Flash. DimDim loads in an instant, just like a Web page. It has all the advanced features of a major conferencing solution and, for fewer than 21 viewers, it's free. I got a chance to play with this tool last week, and I was impressed.
Be aware that if you need it to cover more than 20 folks in your audience, it comes with a cost as you scale. However, the other products only offer 30-day trials, and most of us likely can live in the 20-limit for an audience. If you've ever been annoyed by the expensive products from the big guys, DimDim is worth checking out. It's easy to use, and for many of us it is free, so that makes it a natural for my product of the week.
---
Rob Enderle
is a TechNewsWorld columnist and the principal analyst for the
Enderle Group
, a consultancy that focuses on personal technology products and trends.
---